Corker's line in the sand on tax cuts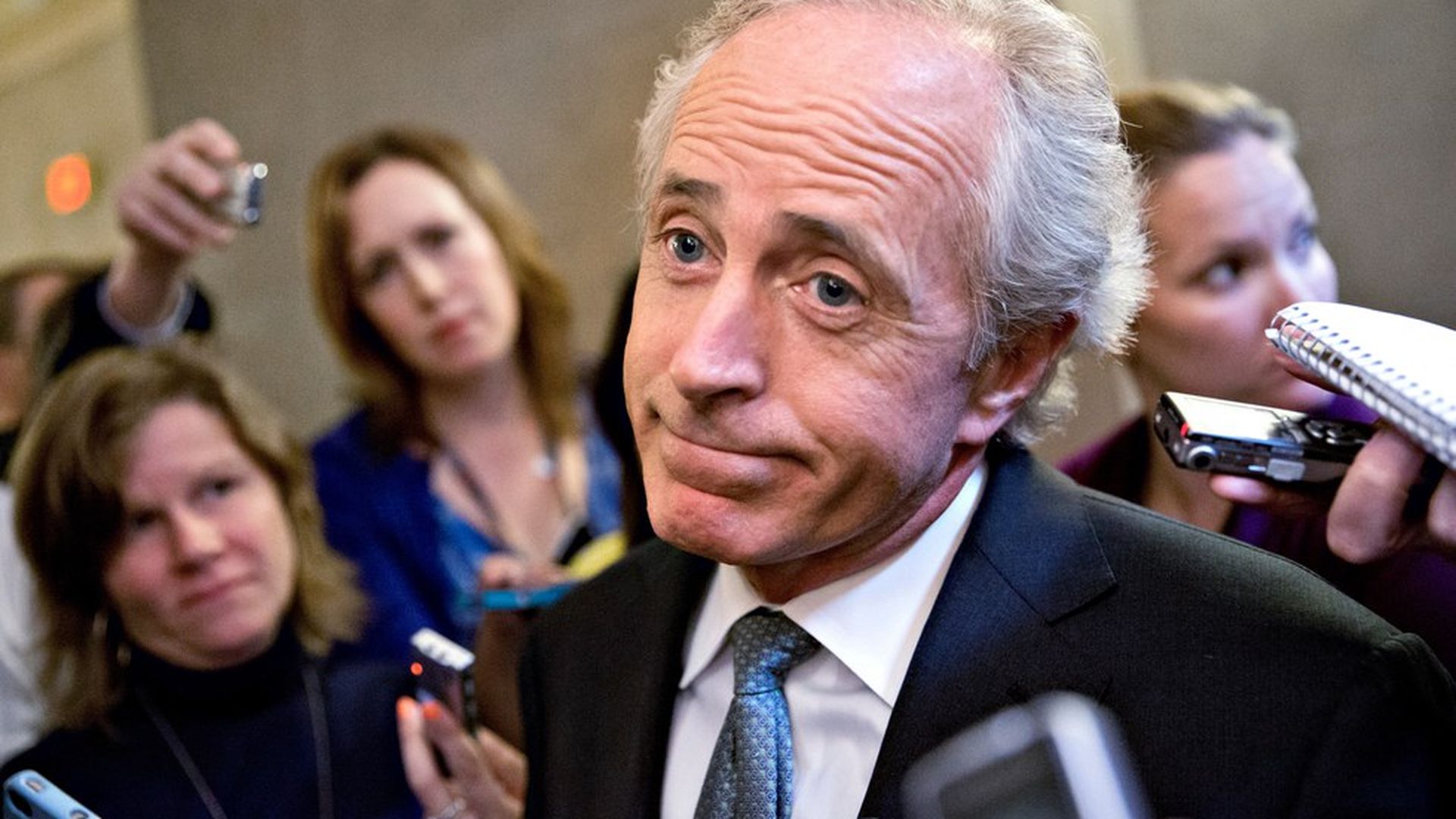 Republican Sen. Bob Corker, who announced last week that he won't seek re-election in 2018, made a comment to Chuck Todd today that will echo into the coming weeks as Republicans chase their most urgent legislative priority: tax reform.
Corker told the host of NBC's "Meet the Press": "If it looks like to me, Chuck, we're adding one penny to the deficit, I am not going to be for it, OK. I'm sorry. It [national debt] is the greatest threat to our nation..."
Why this matters: Corker will be a pivotal figure in the Senate for the next 15 months, and his vote could be one of a few that decides whether the tax reform bill passes. Plenty of Corker's colleagues would be happy to blow an even bigger hole in the deficit in order to get massive tax cuts, but Corker, who is now a free agent on account of his impending retirement, has laid down a marker. He plans to finish his career as a hardcore deficit hawk.
A source close to leadership summed it up this way: "Corker untethered to the electorate is a dangerous Corker."
Another senior Republican involved in tax reform told me this after watching the Corker clip: "He's just one vote but McCain voted against the 2001 and 2003 Bush tax cuts. So that is two problems." "Plus Collins, Roy Moore, and potentially Rand" could be additional problems. "Math could get tough depending on the score of the bill."
Watch the full Corker interview here.
Go deeper