Corker: Trump is publicly castrating Rex Tillerson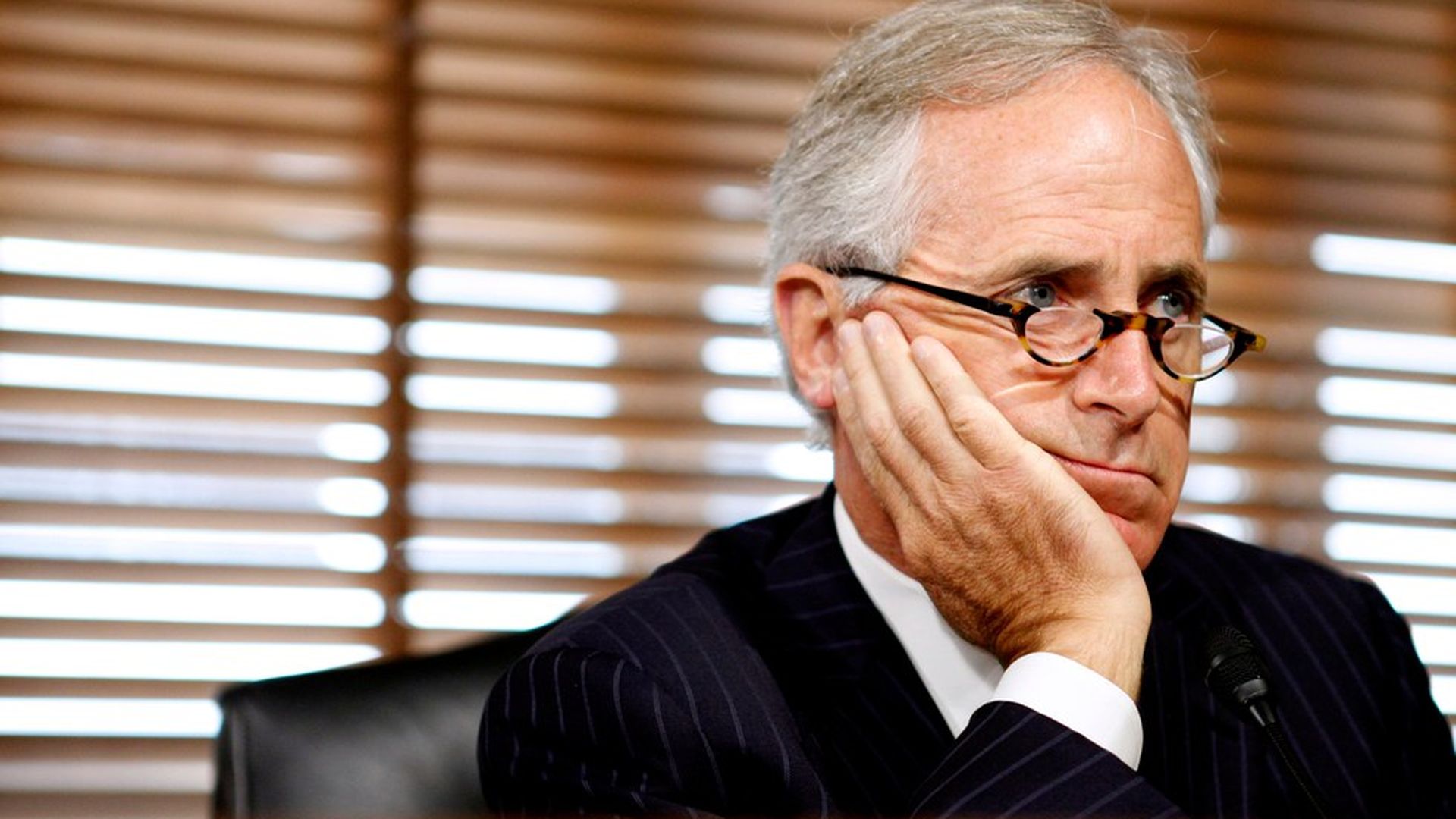 Senator Bob Corker told the Washington Post on Friday that one of his biggest concerns is Trump's treatment of Secretary of State Rex Tillerson and "inviting 'binary' situations in which the United States will have to choose between war and a North Korea or Iran capable of threatening the United States with nuclear weapons."
He said the U.S. has good diplomatic relations with China, but it's being threatened by Trump's behavior: "When you jack the legs out from under your chief diplomat, you cause all that to fall apart ... When you publicly castrate your secretary of state, you take that off the table."
Bottom line: Corker, a senior Republican senator, continues his public campaign against Trump.
Go deeper