Conservative leaders ready to defend Dina Powell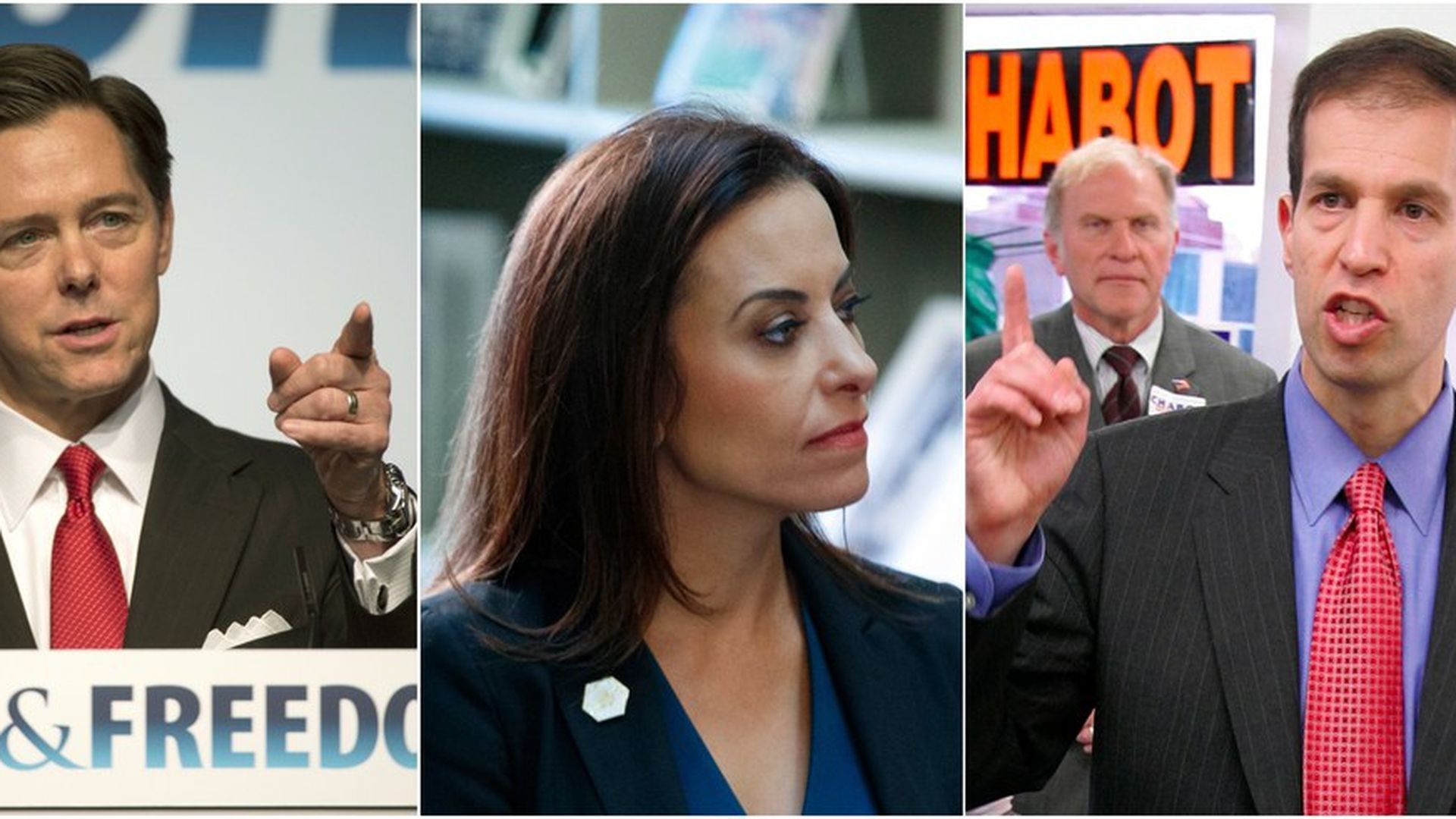 As Steve Bannon plans his outside war against his "globalist" enemies in the administration, some high-profile conservative movement leaders are signaling they'll vouch for one of his targets — deputy national security adviser Dina Powell.
The influential social conservative leader Ralph Reed tweeted on Friday: "Sloppy reporting falsely claims Dina Powell is a moderate or liberal in the WH. Wrong. She is a solid conservative & a woman of faith."
Ken Mehlman, co-chair of the American Enterprise Institute followed: ".@ralphreed is right. Have known Dina Powell for 22 yrs. Reagan conservative from the beginning & pushing peace through strength on NSC..."
Why this matters: Bannon tells friends that Powell belongs to a group of "globalists" or "West Wing Democrats" that have taken over the West Wing and threaten President Trump's agenda. Breitbart is sure to continue its war against Powell — in fact, it's only going to ramp up — but she's spent years in Republican politics and will have high-profile defenders across the conservative movement.
Other conservative leaders and prominent Republicans who've previously supported Powell:
Former House Speaker Newt Gingrich: "Worked with Dina Powell on the Contract with America and @Scaramucci is right." (Referring to a similarly supportive tweet from Anthony Scaramucci.)
Senior Trump campaign official David Urban: "I have known/worked with Dina for 20 years - she is a Patriot! on the Hill, at RNC, or in the WH, America is lucky she is willing to serve!"
Hawkish Republican Sen. Tom Cotton: "Dina Powell is an outstanding choice for deputy national security adviser. She has years of experience working both in the business world and at many different levels of government, including Congress, the White House, and the State Department. In that time, she has earned the deep respect of her colleagues..."
Texas Sen. Ted Cruz: "Congrats to my friend Dina Powell on being appointed Deputy National Security Advisor. Experienced, very smart, and very talented."
Former Secretary of State Condoleezza Rice: "Dina Powell is a wonderful addition to the President's National Security team. She is experienced as a diplomat and one of the most talented people with whom I have ever worked. Great choice!"
Go deeper