Conservative group: Tax overhaul could help clean energy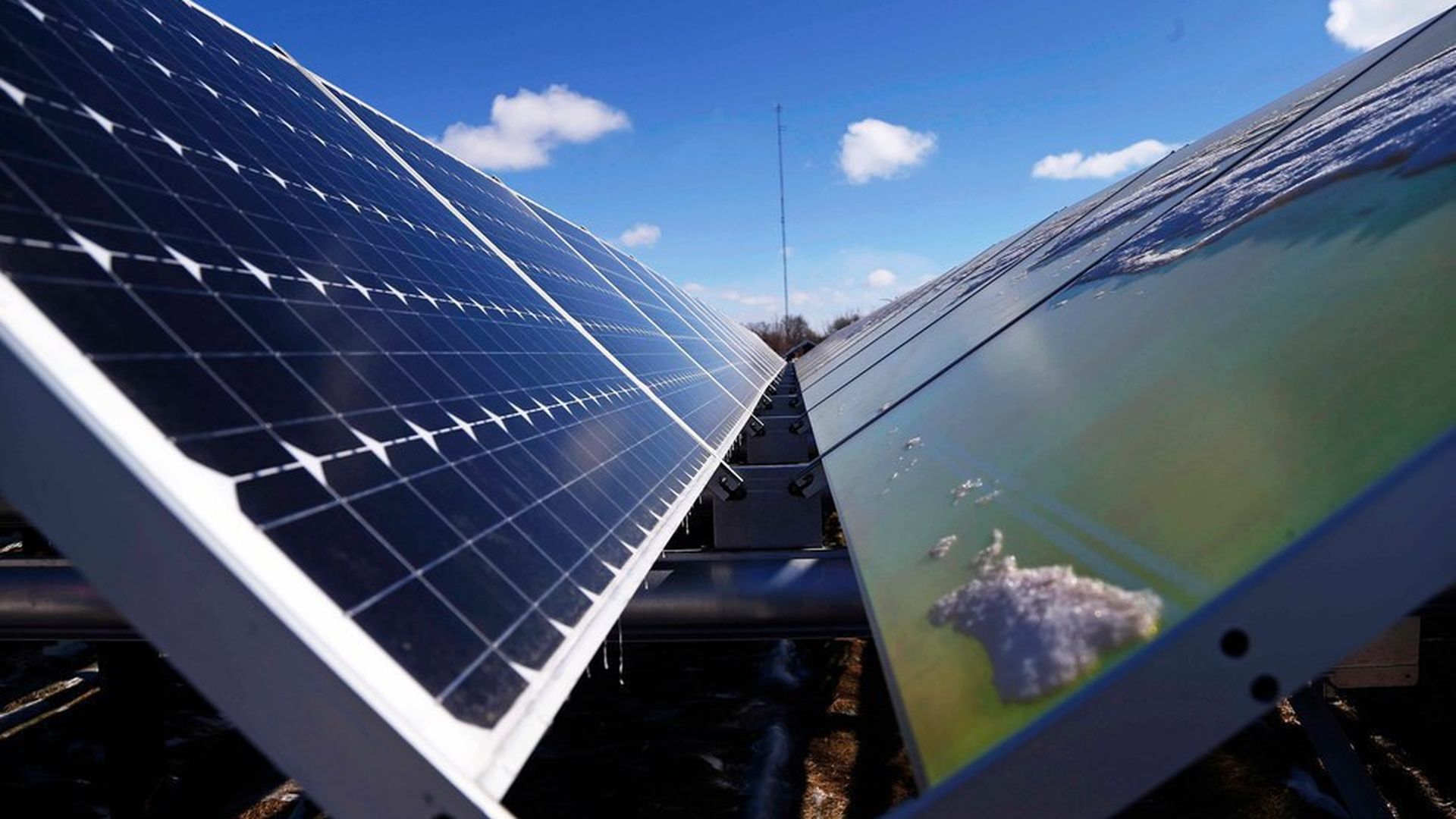 The conservative think tank American Council for Capital Formation is releasing a report today showing how tax reform could help clean-energy technologies. Think tanks release reports almost every day, but this one stands out for three reasons:
It comes from a group with ties to the Trump administration. White House international energy adviser George David Banks worked there prior to his current gig.
It's about a topic that conservative groups more often than not address with pre-baked criticism: clean energy. That doesn't happen here.
ACCF launched last month a new program on energy innovation. This is its first public release on the topic. Senior fellow Drew Bond, who was recently hired to run the program, says this topic can and should be debated without inextricably linking it to climate change, a divisive topic within the GOP.
Highlights from the report, conducted by independent consultant David Montgomery:
Clean-energy technologies would benefit from a more streamlined tax code, even under a scenario where many of the sector's subsidies, including production and investment tax credits, would be eliminated. Montgomery also assumes most oil and gas tax breaks would also be eliminated, based on additional details from GOP congressional leaders.
A combination of lower tax rates and eliminating the deduction on interest would correct what Montgomery says is a bias against equity financing. This type of financing is particularly helpful to companies engaging in clean-energy technology development, Montgomery says.
What's next:
ACCF is planning to distribute the report across Washington and in particular to key members of the House and Senate committees overseeing tax reform, a priority President Trump says he wants to accomplish by year's end.
Go deeper