Congressional Black Caucus to Trump: "We Have a Lot to Lose"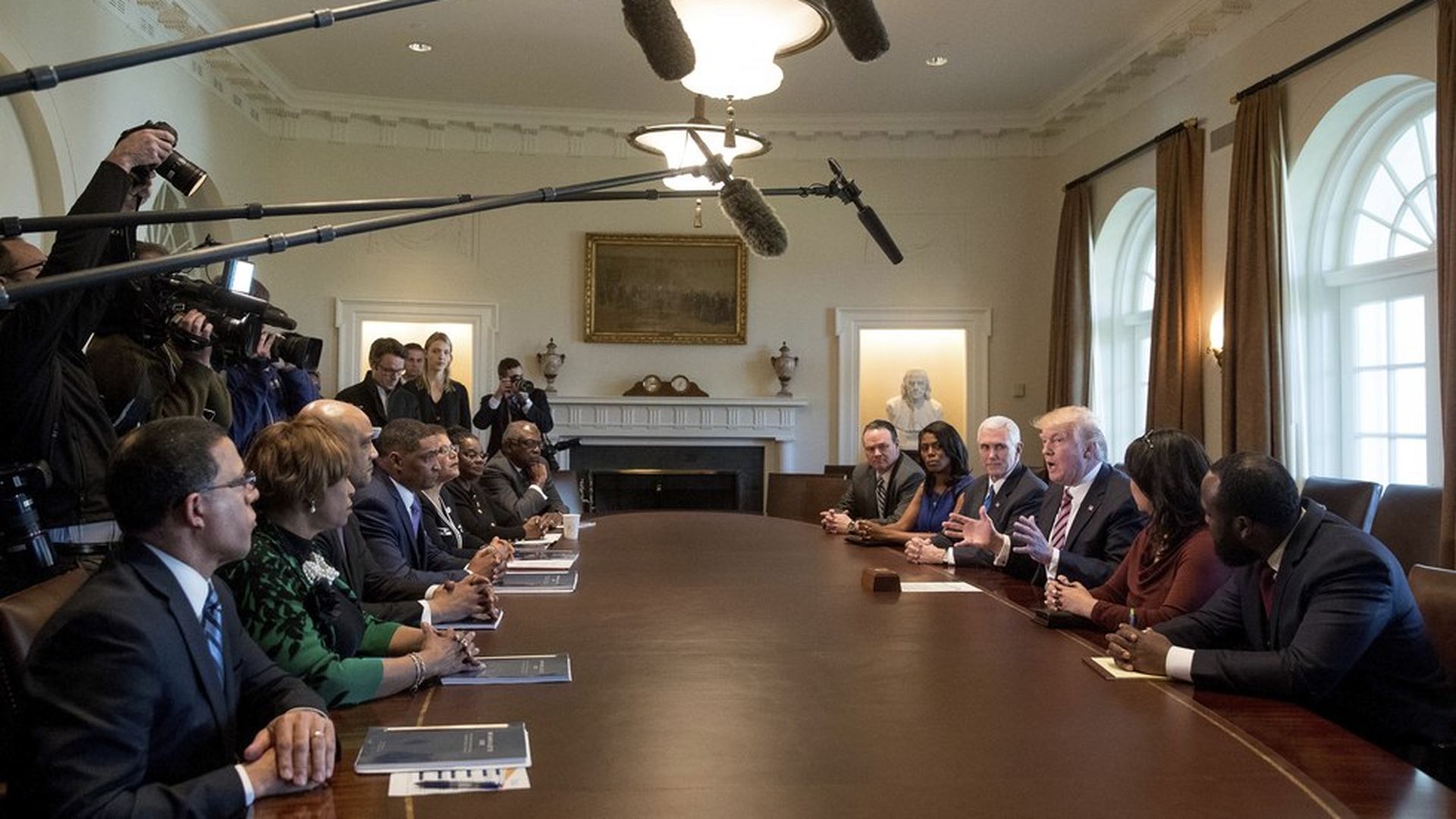 At their meeting with Donald Trump today, the Congressional Black Caucus handed the president a 130-page policy document today entitled, "We Have a Lot to Lose: Solutions to Advance Black Families in the 21st Century," according to Mother Jones.
The document lays out policy proposals, such as abandoning a "tough on crime" stance and focusing on getting rid of racial profiling. It also includes concerns about Education Secretary Betsy DeVos and Attorney General Jeff Sessions
Why it matters: Trump asked African-Americans during the election what they had to lose, and now they're telling him. Recall, Trump only got 8% of the African-American vote.
Go deeper