Comey expected to publicly confirm Trump Russia pressure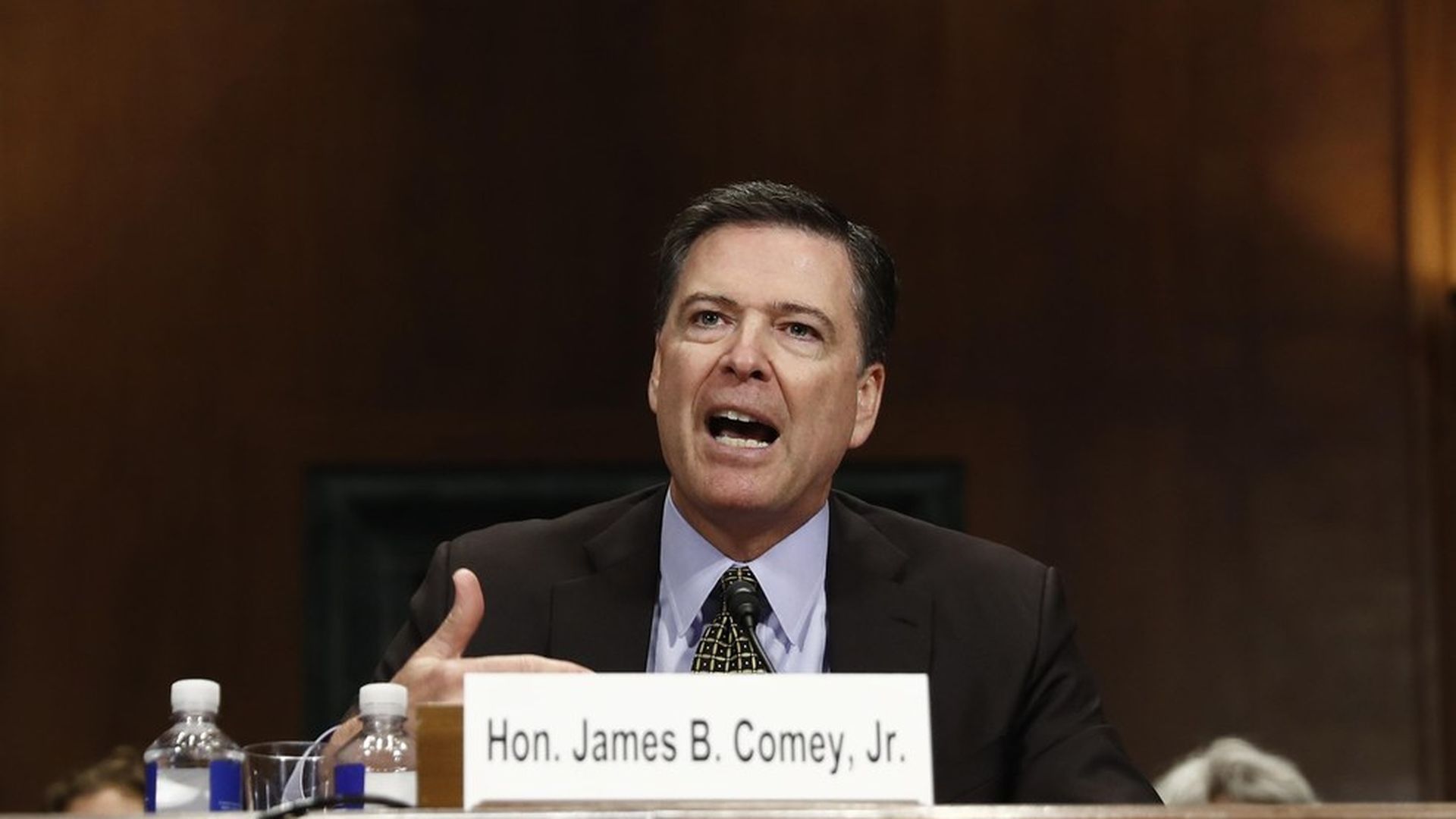 James Comey, the former FBI Director, will testify publicly before the Senate Intelligence Committee as early as next week, CNN reports.
Since his firing on May 9, reports have emerged that President Trump asked Comey to stop investigating Michael Flynn, and asked him for a pledge of loyalty. A source tells CNN Comey will confirm "Trump did indeed push him to end an FBI probe into an aide's Russia ties."
Comey wanted to consult with special counsel Robert Mueller, his predecessor at the helm of the FBI, before agreeing to testify. Now, a source tells CNN:
"The bottom line is he's going to testify. He's happy to testify, and he's happy to cooperate."
What he will reportedly discuss: His interactions with Trump leading up to his firing. Friends have said he found Trump's behavior inappropriate and troubling.
What he won't discuss: Specifics about the FBI investigation into ties between Trump associates and Russia.
Timeline, based on the reporting
Jan 29: Trump "summons" Comey to the White House for dinner, asks him for an assurance of loyalty. Comey promises only honesty (NYT).
Feb 14: Trump asks Comey, "I hope you can see your way clear to letting this go, to letting Flynn go. He is a good guy. I hope you can let this go," per a memo he recorded after the conversation (NYT).
May 3: Comey testifies before Senate Judiciary Committee, confirming investigation into Trump associates. His testimony reportedly enrages Trump.
May 9: Trump fires Comey.
May 10: White House insists firing was based on Dept of Justice recommendations.
May 11: Trump tells NBC's Lester Holt he thought about how the Russia probe was a "hoax" before deciding to fire Comey.
May 17: Mueller named as special counsel in federal Russia investigation.
Go deeper