Cochran claims no plans to retire despite health questions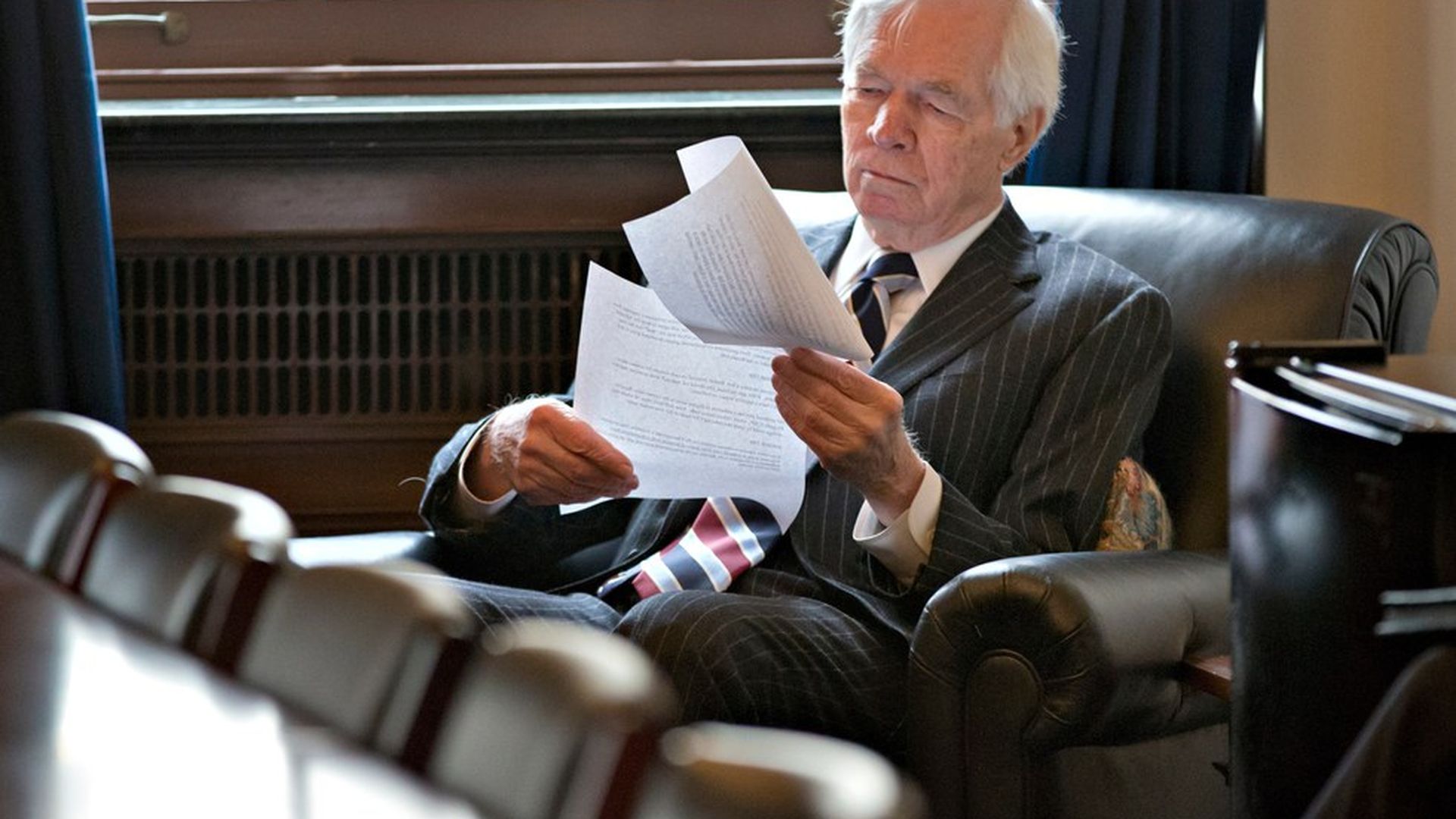 Senator Thad Cochran, who has faced many questions about his health over the years, told reporters on Wednesday that he isn't retiring, according to Politico.
Why it matters: Cochran, who turns 80 years old in December, is the chairman of the Appropriations Committee, overseeing billions of dollars in government spending every year. And, as he's up for reelection in 2020, Politico reports the GOP is "desperate for him to stay in office and avoid a special election."
Concerns about his health were raised this week, as he seemed confused when asked if he would remain Appropriations chairman, and had to be reminded where the Senate chamber was located, per Politico.
Go deeper