Coal CEO to Trump: Stay in Paris climate deal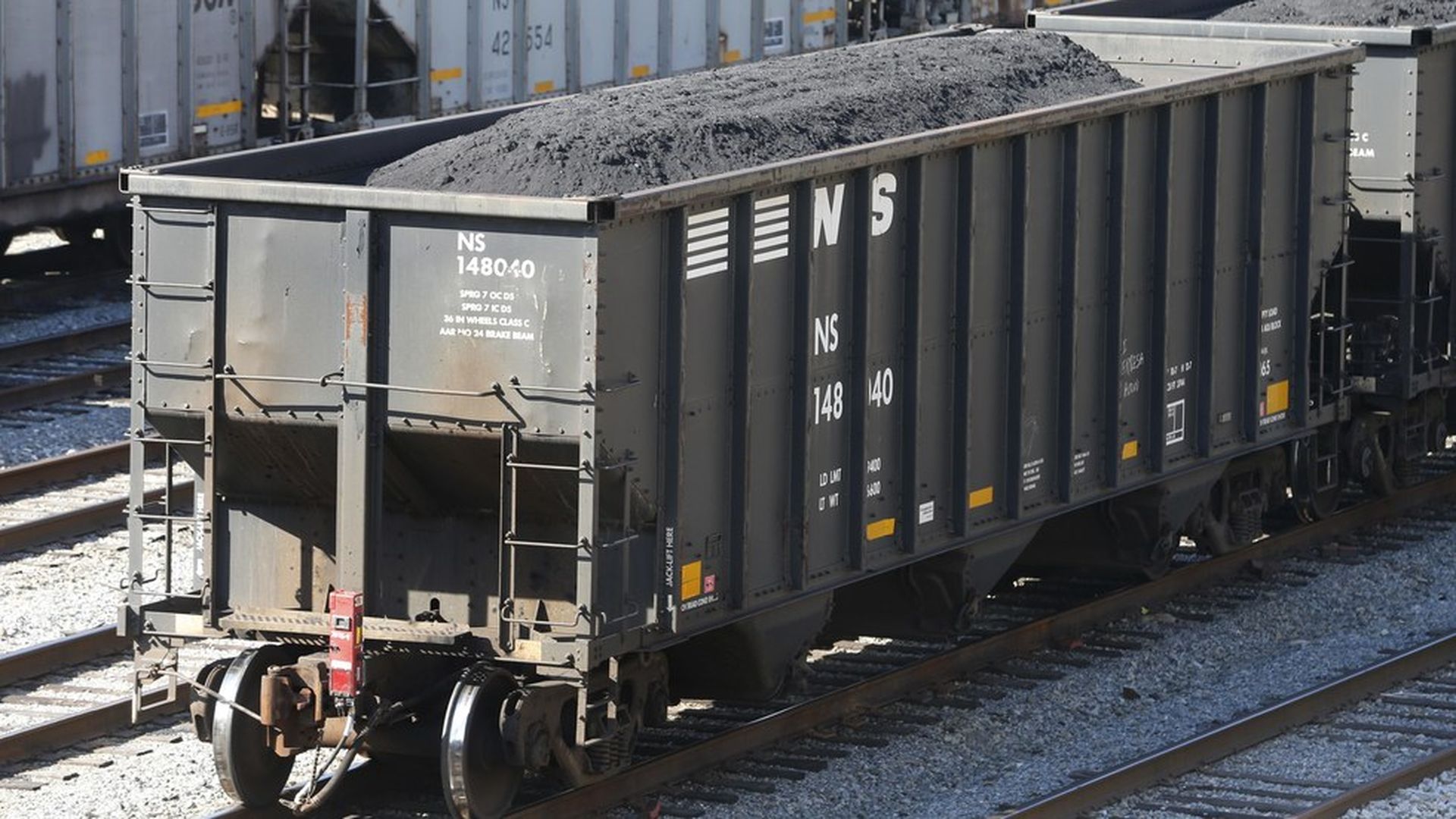 The CEO of America's third-largest coal producer has penned a letter to President Donald Trump urging him to stay in the Paris climate deal.
"U.S. leadership could take the world into a new era of global economic prosperity that also addresses concerns about climate and emissions."—Colin Marshall, CEO of Cloud Peak Energy
Why it matters: It's the latest sign of broad corporate backing for the pact, which Trump said on the campaign trail he would withdraw from. Big oil companies, including ExxonMobil, have also called on the president to stay in the deal.
To be sure: Fossil-fuel companies, including Cloud Peak, don't want the new administration to stick with the same commitments as the last one. Marshall writes in his letter that he wants the U.S. "ensure that fossil energy remains a driver of global prosperity for the foreseeable future while addressing climate concerns."
Marshall says he backs a letter that GOP Rep. Kevin Cramer of North Dakota, who advised Trump during the campaign, is circulating to his congressional colleagues. That letter calls on the administration to remain in the Paris accord, but soften the U.S. emissions pledge, end payments to United Nations-backed green energy funds, and promote development of low-emissions coal technologies, among other things.
What's next: The administration has said it will make a decision about whether to stay in or withdraw from the Paris deal by late May, when a scheduled G-7 meeting is happening in Italy.
Go deeper