CMS will support Medicaid work requirements, Verma says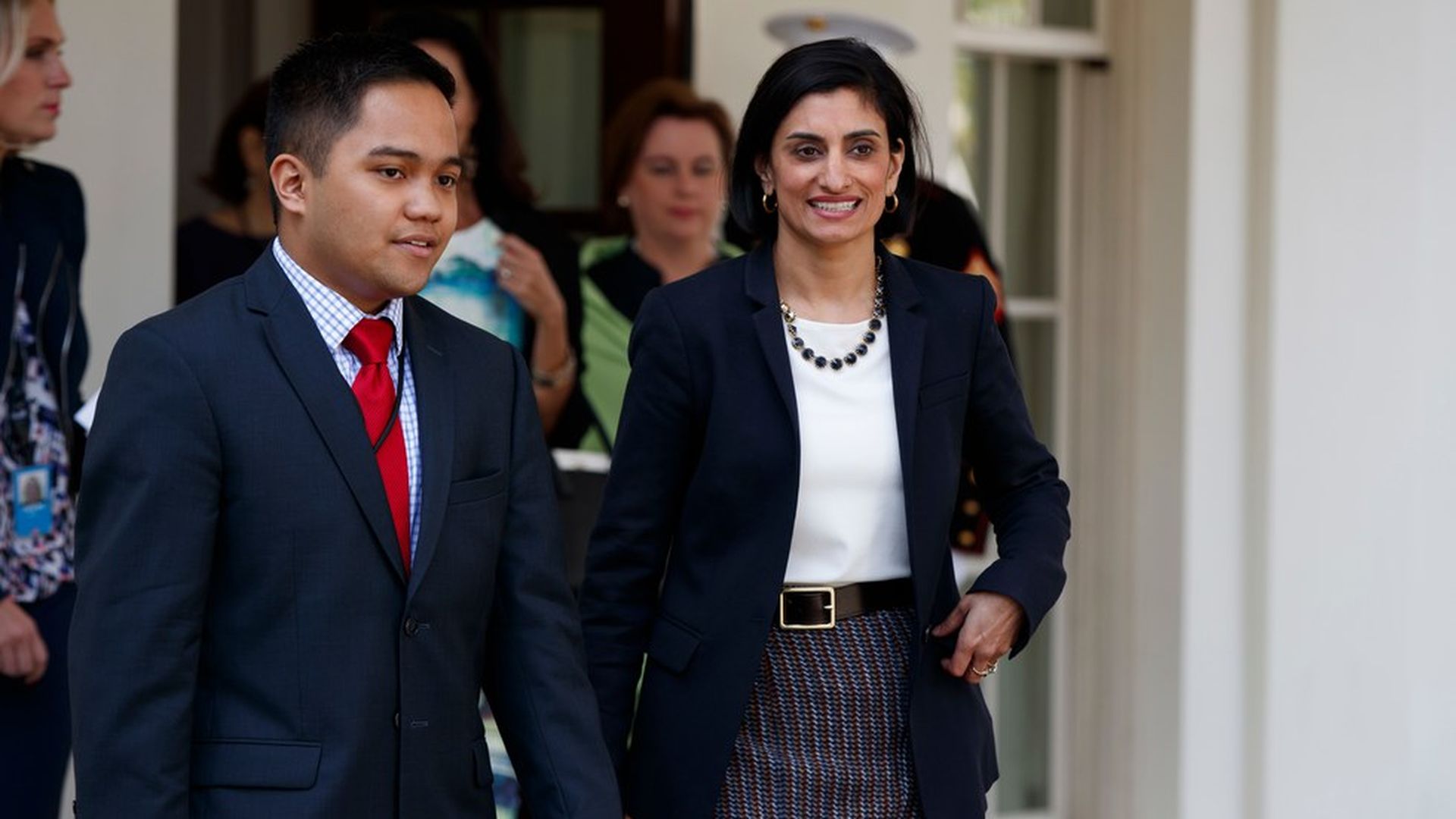 Seema Verma, the federal Medicare and Medicaid administrator, made clear in a speech this morning that the Trump administration intends to let states impose new requirements, including work requirements, on some Medicaid recipients. Using Medicaid "as a vehicle to serve working age, able-bodied adults does not make sense," Verma said.
Why it matters: Medicaid is the largest insurance program in the country. Verma has made clear she intends to roll back the program's ambitions — and she's begun laying out exactly how she aims to get there.
The details: Verma said her office "will approve proposals that promote community engagement activities" — which she defined as working, receiving job training, going to school or volunteering — as a requirement for able-bodied adults to receive Medicaid benefits.
By law, when the federal Medicaid office evaluates a state's proposed Medicaid waiver, it's required to consider whether those changes would "assist in promoting the objectives" of the Medicaid program.
The Obama administration drew a hard line against work requirements, saying they would not further Medicaid's objective of providing health insurance for poor people.
"Believing that community engagement requirements do not support or promote the objectives of Medicaid is a tragic example of the soft bigotry of low expectations consistently espoused by the prior administration. Those days are over," Verma said today.
Go deeper