Close Putin ally linked to Russia's fake news factory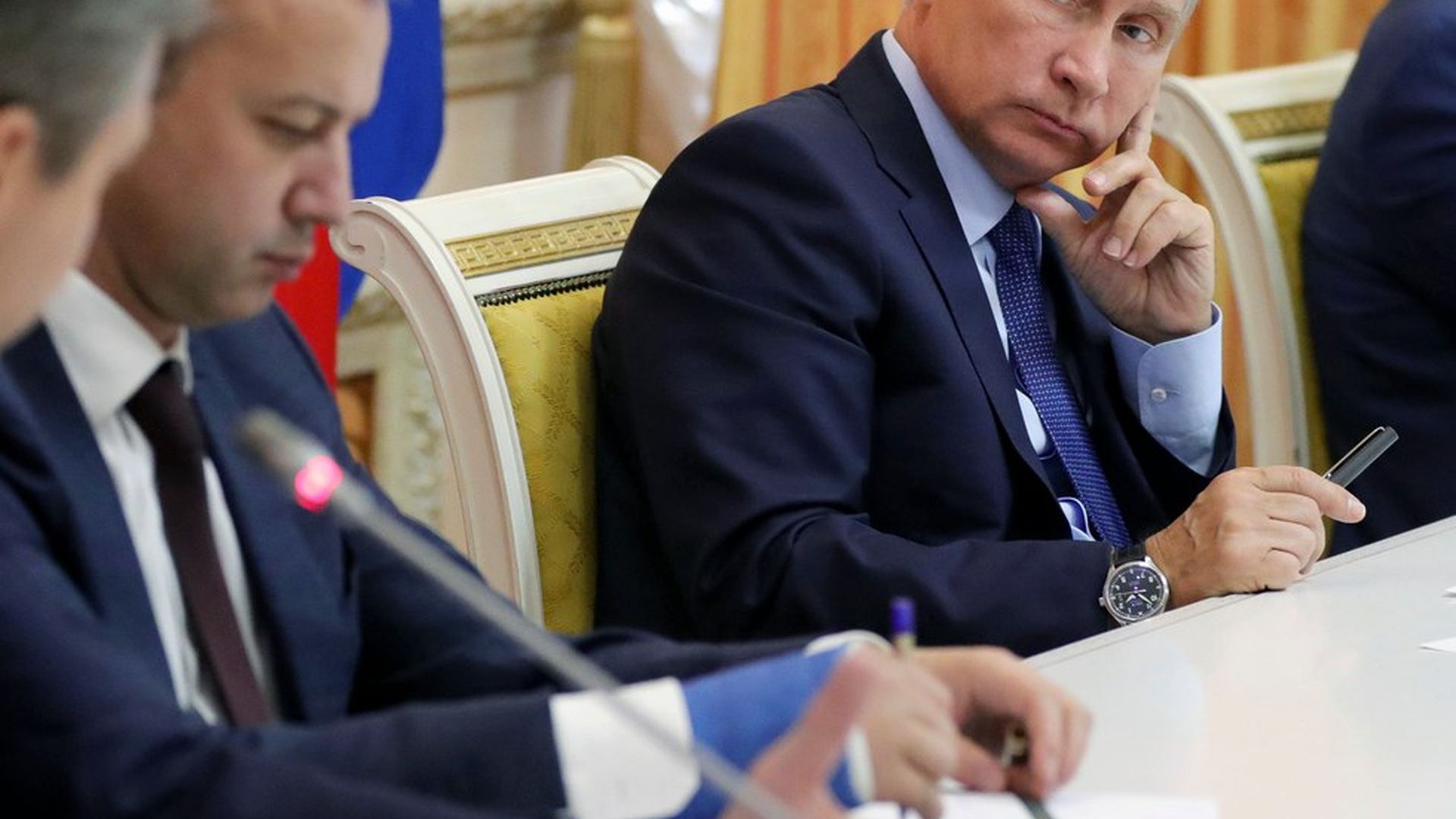 The Russian "troll factory" that spread misinformation during the 2016 U.S. election, the Internet Research Agency (IRA), was funded by a close ally of Vladimir Putin's, according to a CNN report. The oligarch, Yevgeny Prigozhin, is nicknamed "Putin's Chef." His business, Concord Management and Consulting, had a contact drawn up with IRA in 2013 for 20 million rubles ($650,000).
Why it matters: This is further evidence that election meddling efforts reached into Putin's inner circle.
Go deeper