Climate change: Trump advisers warm to Paris pact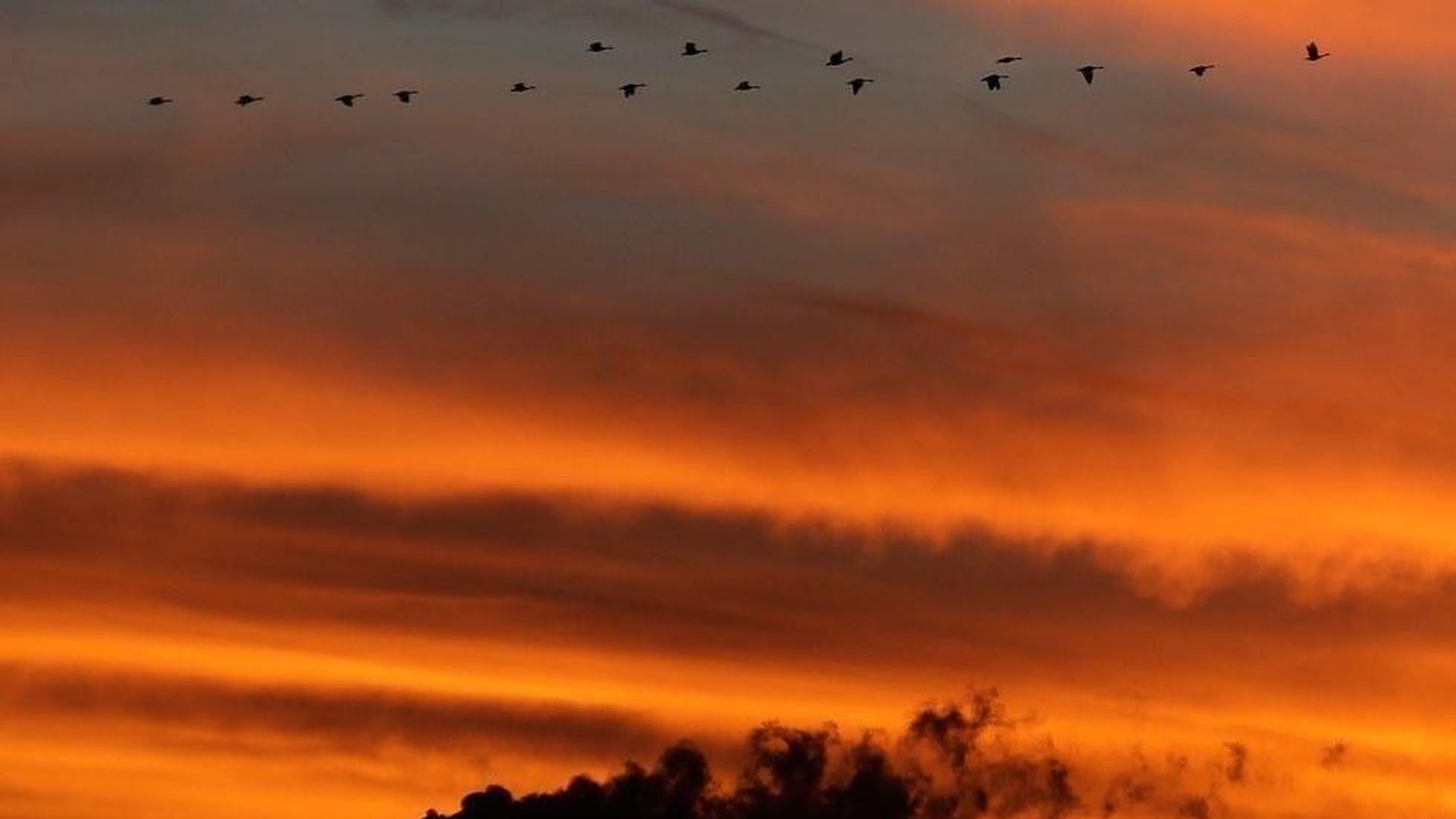 Senior Trump administration officials will huddle at the White House today about whether to remain in the Paris climate accord, and under what terms. A decision is expected by late May.
Likely outcome: Several industry sources tell Axios that they expect the "remain" camp to prevail in the divided administration.
The U.S. would remain a part of the pact but weaken or jettison the Obama-era carbon cutting pledge in the non-binding pact, something effectively already underway anyway as EPA and other agencies unwind Obama policies.
The White House has already signaled that it wants to end payments to United Nations-backed green energy funds, though Congress gets a say there.
The energy consulting firm Clearview Energy Partners issued a note Monday afternoon that predicts the White House isn't going to bail on Paris, at least not anytime soon, and instead keep its options open.
Clearview sees several forces behind staying put for now. One is that there's no real deadline coming up. The first so-called stock-take of nations' progress under the pact doesn't arrive until next year.
Raw politics could play a role too. "The Trump Administration might want to keep Paris defection in its pocket, because jettisoning it later could serve as a way to gin up political support closer to the 2020 re-election race," they note.
Man to watch: EPA administrator Scott Pruitt has emerged as an outspoken foe of remaining in Paris, joining forces with embattled White House adviser Steve Bannon in the "leave" camp. Last week he went further than his past criticisms by calling for an "exit" from the accord.
One industry source tells Axios that the "prevailing expectation" is still that the U.S. won't initiate the process to formally withdraw, but adds: "Our sense is that the White House is genuinely divided on this, and Pruitt's recent comments add to the intrigue."
Not without a fight:
The conservative Competitive Enterprise Institute (CEI)
unveiled
a Youtube ad yesterday that urges Trump to "keep your promise" on exiting Paris and "don't listen to the swamp." CEI is also launching a new petition against Paris.
Go deeper