Climate change is like diabetes for the planet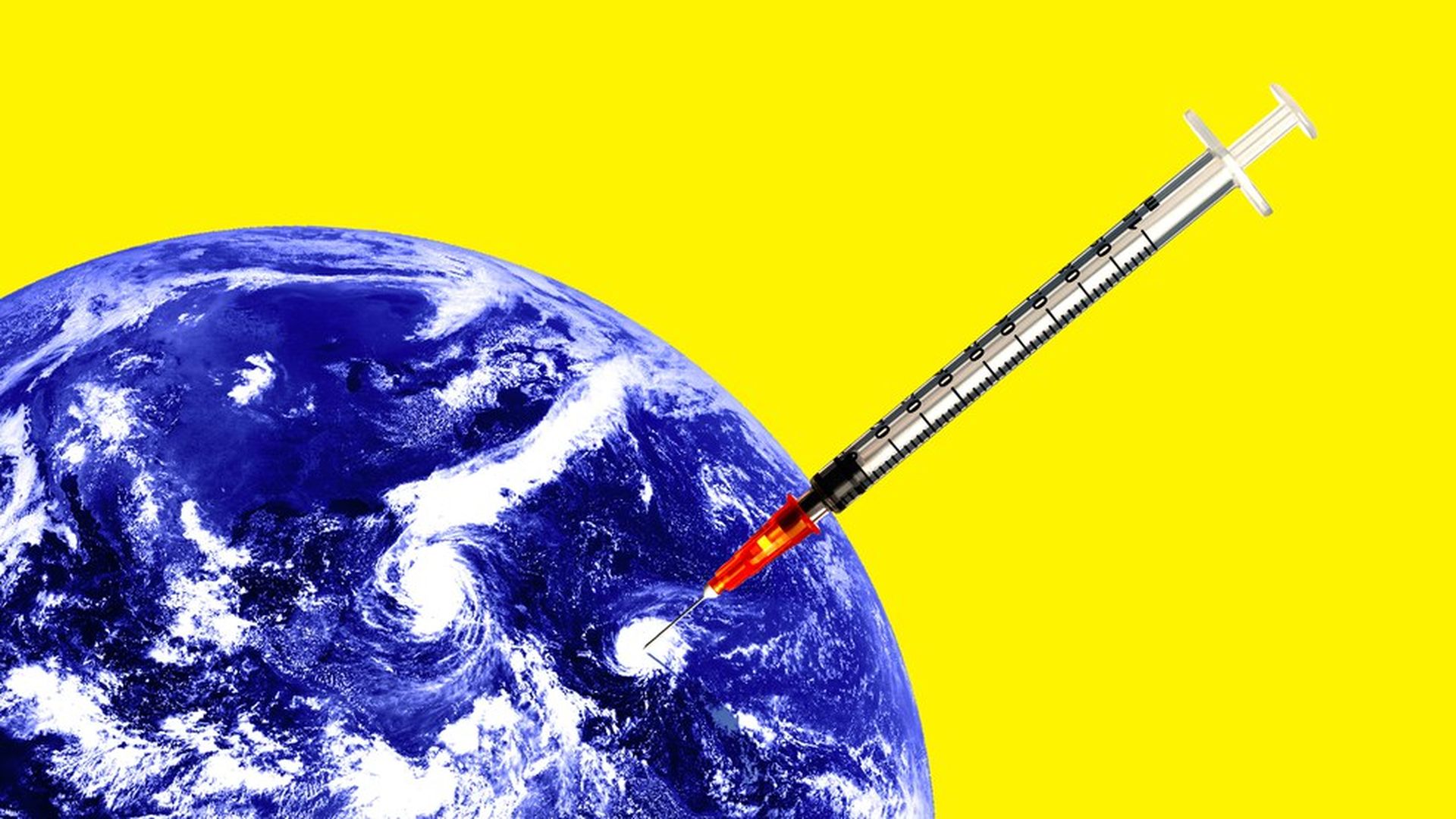 There's a lot of talk lately about how climate change is affecting the hurricanes and wildfires hitting the United States right now. The simple answer: Climate change doesn't cause extreme weather events. It can make them worse, and many scientists are saying that's a factor in these events.
That makes climate change like diabetes for the planet.
People with diabetes should make sure their blood sugar levels don't get too high. Diabetes can make other health conditions worse, especially when left unchecked.
Most world leaders are seeking to reduce greenhouse gases from fossil-fuel production and other human activity. Climate change can make naturally occurring things worse, like droughts and heatwaves. Established science predicts risks will grow the longer we leave carbon emissions unchecked.
The bottom line: Climate change is not a problem we can solve, full stop, like diabetes isn't completely curable. The best we can do is simultaneously cut carbon emissions and adapt to a warmer planet.
We should be humble about what we don't know regarding the connection between extreme weather and climate change.
Hurricanes
Headline after headline makes the connection between hurricanes and climate change. It's a messier picture than any headline can convey, scientists say.
"We all agree that humans influence warming," said Andrew Sobel, who directs an extreme weather and climate initiative at Columbia University. "There is more uncertainty about hurricanes."
Here are the two main ways some scientists say climate change is making hurricanes worse:
Warmer temperatures are melting land ice like glaciers (not to be confused with floating ice caps). That causes sea levels to rise. Storm surges in hurricanes are then worse because the flooding that would have occurred anyway is starting higher than it would have otherwise.
Warmer temperatures in the ocean and air drives more moisture in the atmosphere, which can create more rainfall and energy for any given storm. The United Nations' Intergovernmental Panel on Climate Change, which combs through pretty much all peer-reviewed scientific reports on the issue, has "concluded that substantial increases are found in heavy precipitation events." That includes hurricanes.
Yes, but: The fact we hadn't had a major hurricane come onshore on U.S. soil in more than a decade is a common but mistaken argument of those who don't acknowledge the scientific consensus that human activity is driving the Earth's temperature up. Climate change isn't creating new hurricanes in the ocean. It is a factor that can make hurricanes that are forming regardless more intense. The U.N. and others have said a warmer planet will not necessarily increase the number of hurricanes.
Wildfires
Most scientific studies show that wildfires across the western U.S. have increased in recent decades. The two biggest reasons:
Hotter temperatures: Forests dry out and are more primed for wildfires that are more rampant than they otherwise would have been with lower temperatures. The U.N.'s summary of science has concluded it's "very likely" the number of warm days and nights is increasing around the world. The west has seen extreme heat this summer.
More firefighting: The century-old practice of suppressing wildfires has ironically helped cause wildfires to be more intense when they do burn because there is more forest to burn.
What's next: Some scientists, including Michael Wehner at the Energy Department's Lawrence Berkeley National Laboratory, are planning to analyze the impact climate change likely had on hurricanes Harvey and Irma and possibly other recent extreme weather events, including the wildfires. The analyses are expected to take at least a few weeks.
"I believe that there is a human contribution to each of these extreme weather events," Wehner said by email. "However, due to human resource limitations we won't be able to analyze them all and will need to choose carefully."
Go deeper