Climate change comes to the mountains of Peru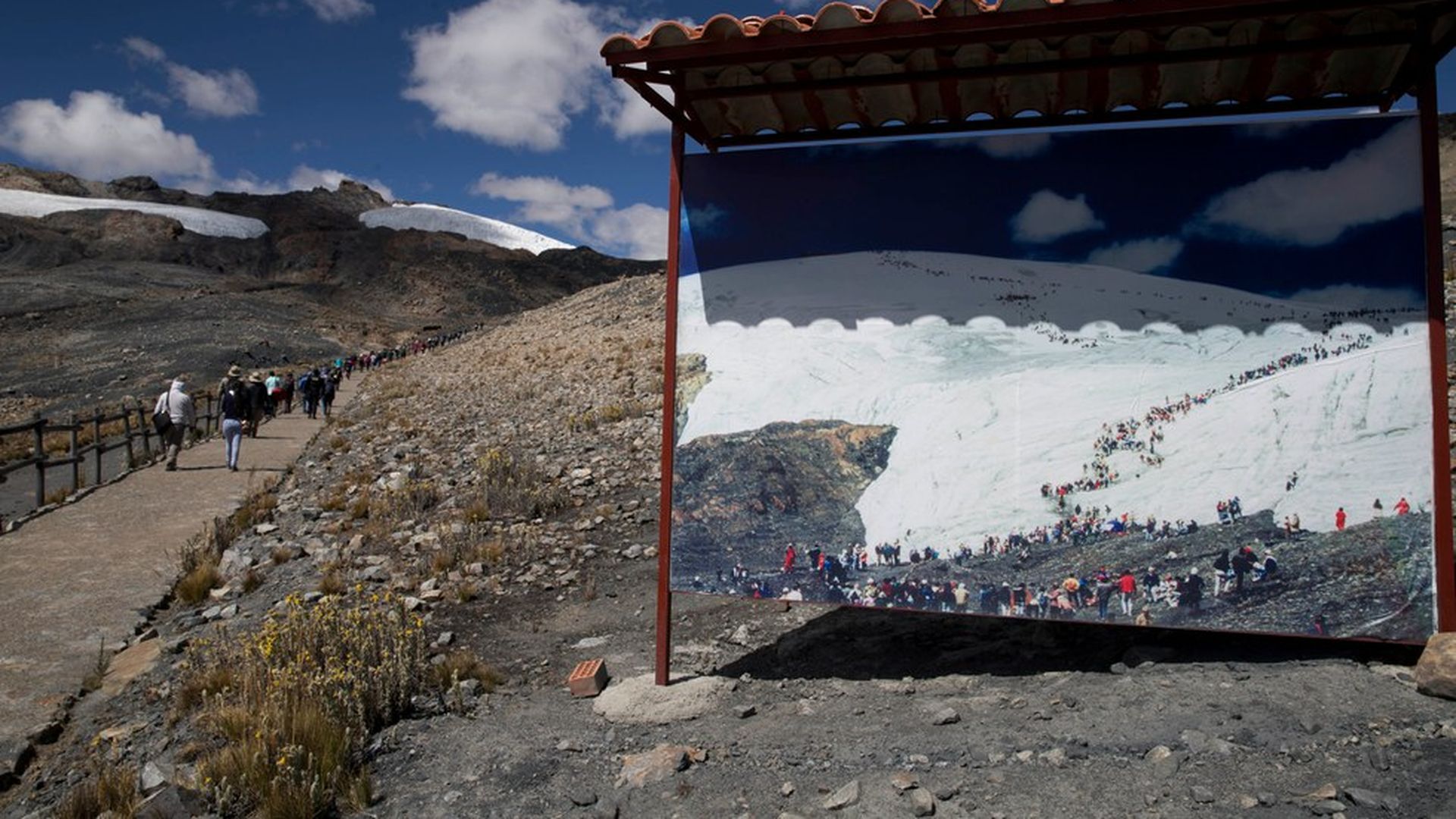 Climate change brought water to the coastal deserts of Peru, letting farms there flourish for decades. But now the rapidly-melting glaciers have shrunk too much — and as the water disappears, the farms it fuels also might, writes Nicholas Casey for the New York Times.
Why it matters: These ice caps support over 100,000 acres of farmland, and the 8,000 tons of produce grown there is shipped as far away as China and Denmark. Before farmers started irrigating the desert with meltwater, "the land was empty and people went hungry," farmer Miguel Beltrán tells the Times. Today, hundreds of thousands of people rely on the water to live and work.
The impact:
As the glaciers retreated, they exposed heavy metals in the soil like cadmium. That's washing into the water and contaminating it.
Warmer temperatures have allowed insects, rats and other pests, to migrate up the mountains and into the fields.
Water flow during the dry season is already decreasing noticeably.
What they're doing: Farmers are digging wells and the government started construction on a dam to catch and store rainy-season precipitation. But dam construction is stalled indefinitely and wells and aquifers can only support so much agriculture.
The bottom line: The water is drying up, and fixes like dams are temporary measures. "Each year there is less water; each day there is less water," climatologist César Portocarrero told the NYT.
Go deeper