CKE silent on Andy Puzder's future as CEO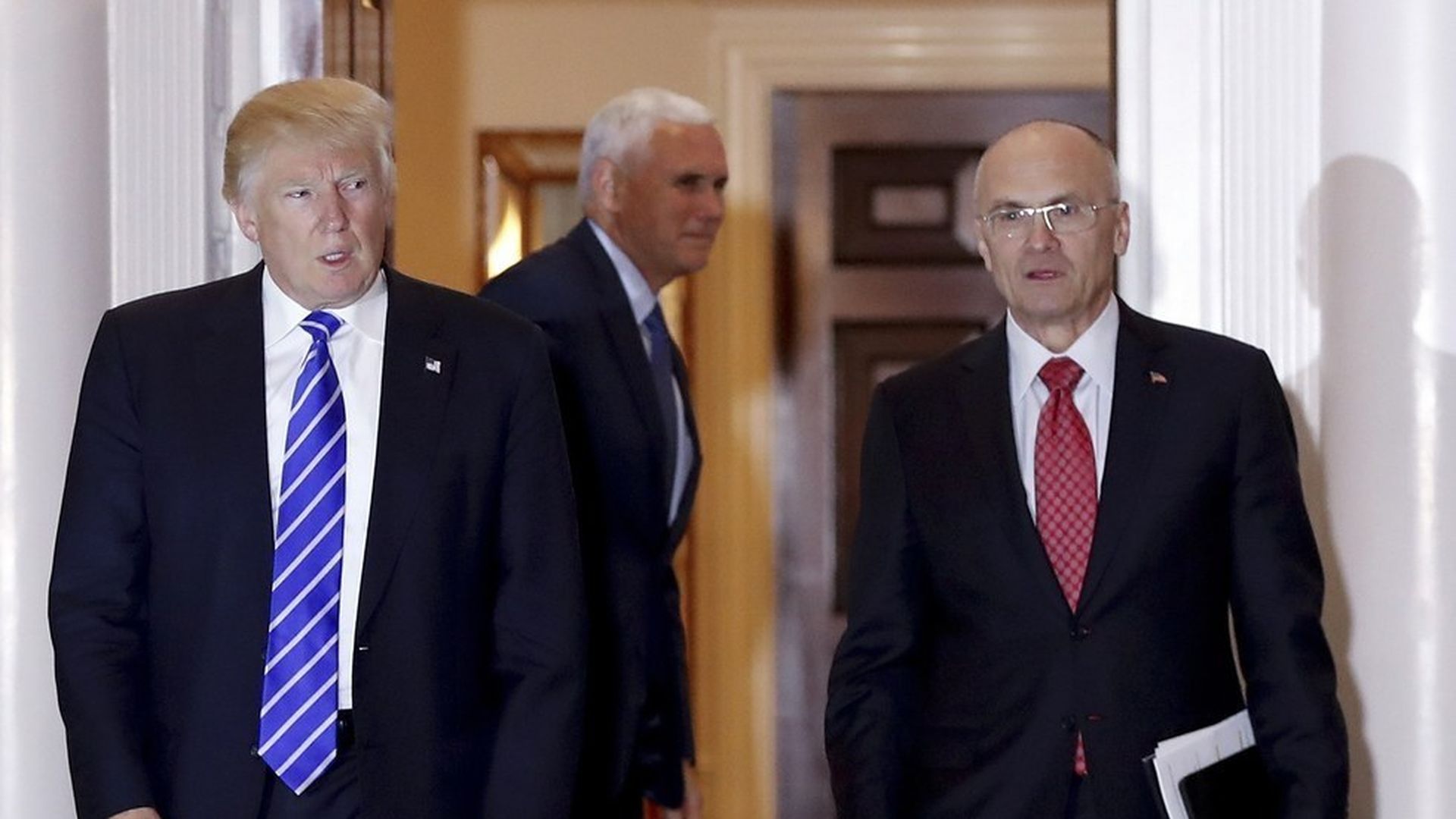 CKE Restaurants, the parent company of burger chains Hardee's and Carl's Jr., declined on Wednesday to say if Andy Puzder will remain as CEO, following his decision to withdraw as President Trump's nominee for U.S. Labor Secretary.
Puzder has been with CKE since 1997, and has run the show since 2001. After his December nomination, the company declined to name a successor.
When called by Axios today to learn of Puzder's future relationship to the company, a spokeswoman replied via email that CKE "won't be providing further commentary at this time." Roark Capital, the private equity firm that owns CKE, also declined comment.
Go deeper