China's ride-hail giant nears $6 billion deal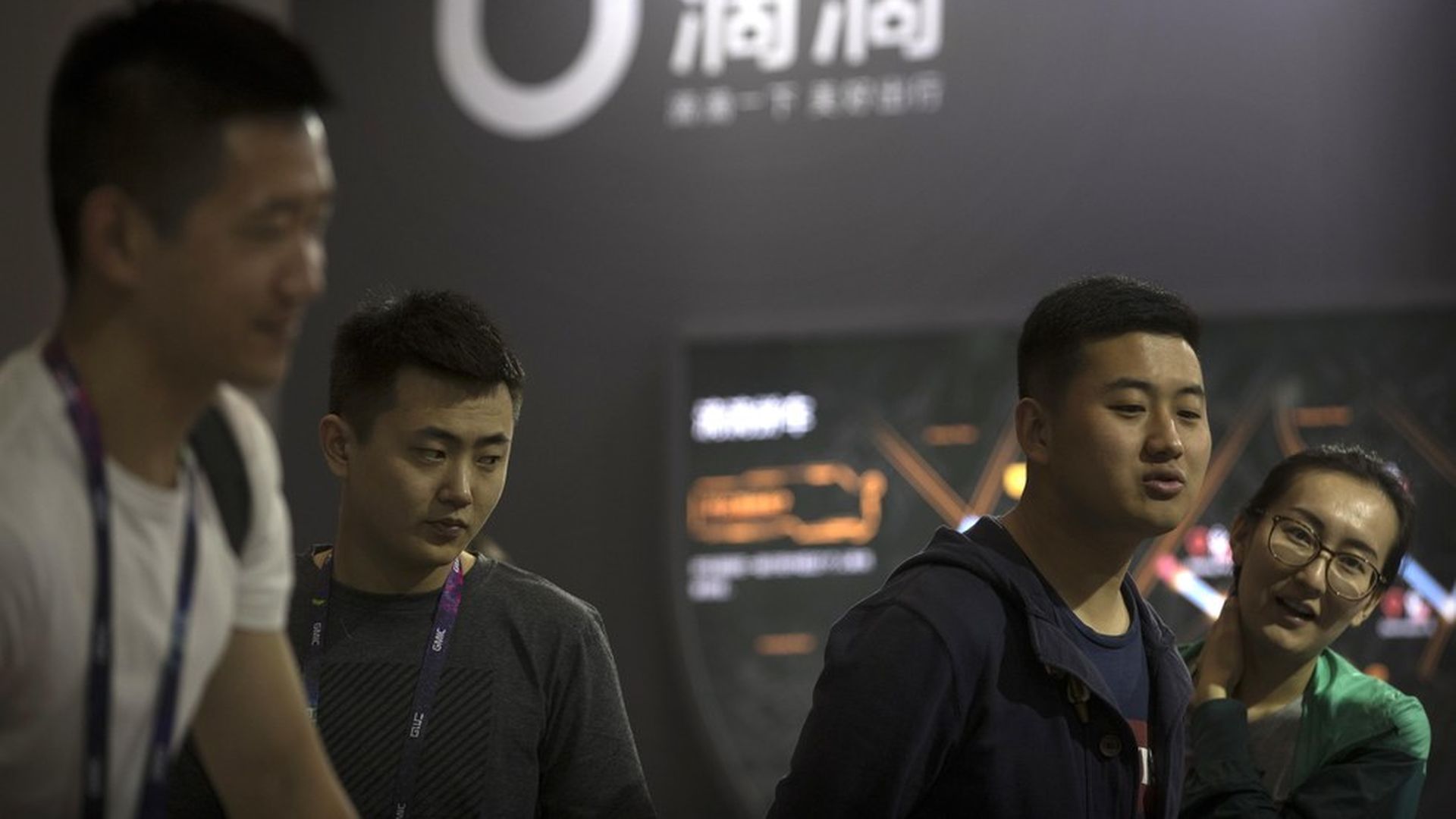 Chinese ride-hailing giant Didi Chuxing is in the process of closing on a new funding round that would garner upwards of $6 billion at around a $50 billion post-money valuation (up from its prior private mark of $34 billion). Bloomberg reports that backers would include SoftBank, Silver Lake Kraftwerk, China Merchants Bank Co. and Bank of Communications Co. A source tells Axios that company management would retain a majority of voting rights.
This is big: Didi is beginning to approach Uber valuation levels, but without nearly as much competition in its primary market. This also would make it China's most valuable startup.
One dark cloud: "Cities including Beijing and Shanghai have imposed stricter regulations that have crimped revenue growth. Among them, drivers have to be local residents to work for Didi, cutting out thousands from the countryside who had been willing to take chauffeur jobs to make a better living." ― Lulu Yilun Chen
Go deeper