China's pollution is getting in the way of its solar energy goals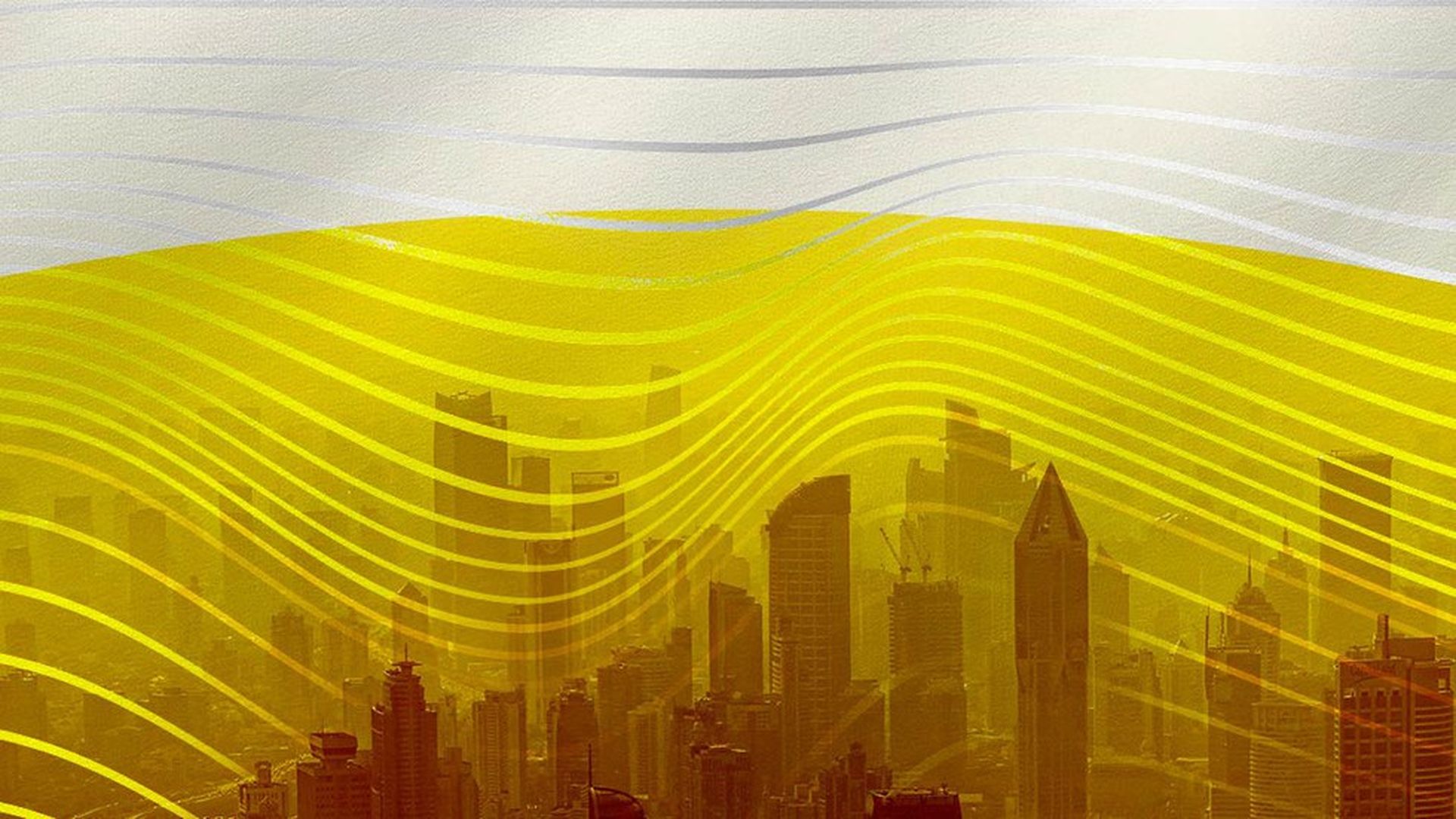 Although China is increasing its solar energy supply, air pollution is blocking sunlight and reducing energy output in China, according to a study published today in the Proceedings of the National Academy of Sciences. The study is the first to calculate how much aerosols in the atmosphere are reducing China's solar energy generating efficiency.
Why it matters: China has set a goal of meeting 10% of the country's electricity needs with solar by 2030, and this shows a potentially intractable obstacle to meeting that milestone. On the flip side, it could encourage countries with emerging solar power to cut emissions or refocus solar panel efforts to more sparsely populated or remote areas, where pollution is less severe.
Magnitude of the problem:
The study shows that in the northern and eastern parts of the country, which are the most polluted, aerosol pollution is reducing solar electricity generation potential by as much as 35% per day. (Burning fossil fuels increases aerosol concentrations in the atmosphere.)
In the winter, when pollution is worst, air pollution in the area is blocking about 20% of sunlight from reaching solar panel arrays.
What's next: The researchers are looking to analyze other regions, including India also which suffers greatly from air pollution.
The study measured irradiance from the sun and analyzed aerosol components and clouds in the atmosphere using a solar photovoltaic performance model and NASA satellite data. They ran 9 separate analyses from 2003 to 2014 over all of China.
Go deeper