China parades military strength as Xi moves to consolidate power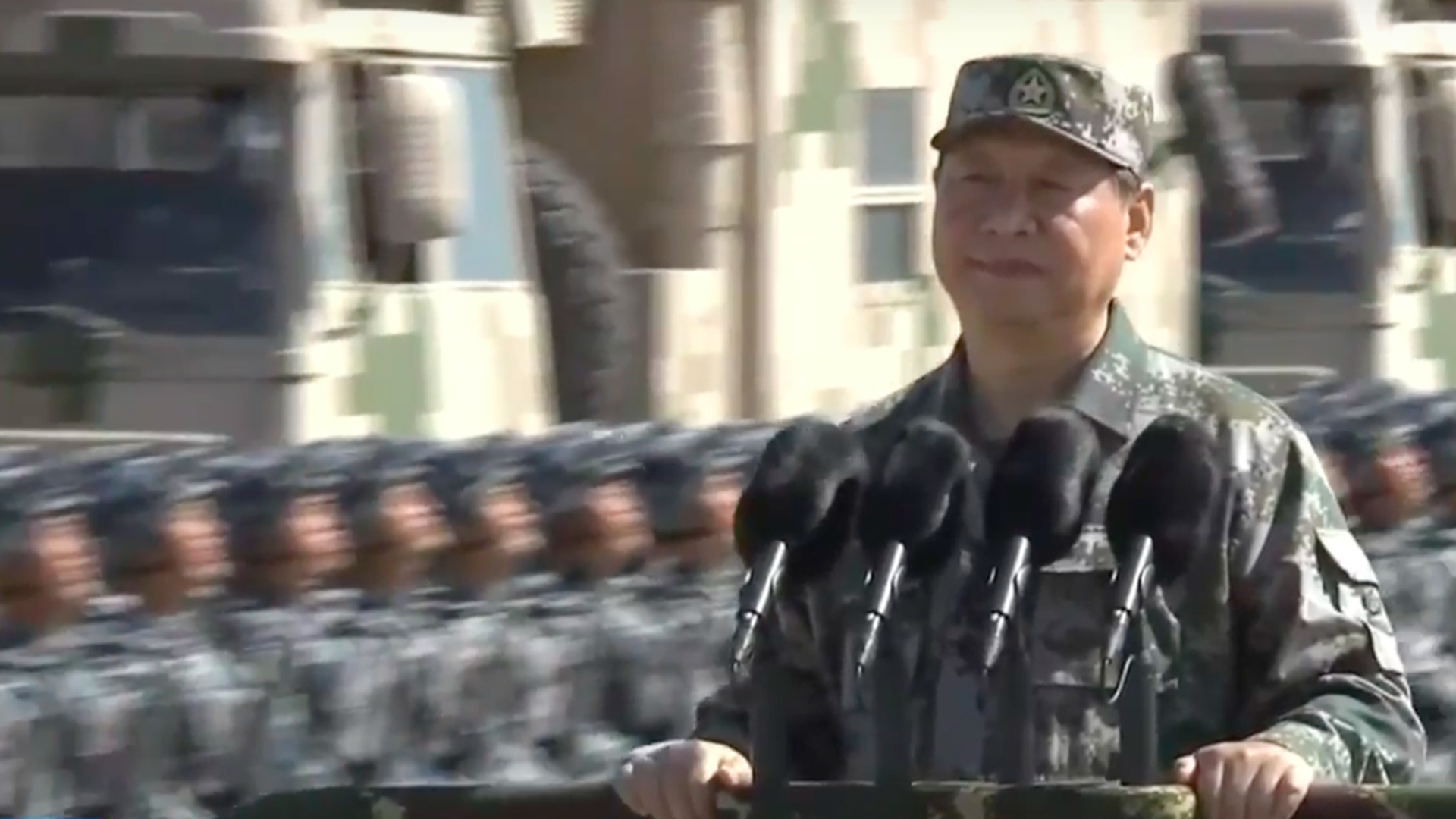 With an elaborate parade on Sunday that featured 12,000 troops along with tanks, aircraft and missile launchers, Xi Jinping celebrated the 90th anniversary of the founding of the People's Liberation Army (PLA).
The backdrop: China's president is carrying out an anti-corruption campaign within the military, while taking every opportunity to project himself as commander-in-chief as the Communist party prepares to give him a second five-year term.
Deng Yuwen, a former editor at a party newspaper, told the NY Times: "These military parades could become a regular, institutionalized thing, but this one also has a special meaning this year. It's meant to show that Xi Jinping firmly has the military in his grip, and nobody should have any illusions of challenging him."
Go deeper