China is going to Jared to get to Trump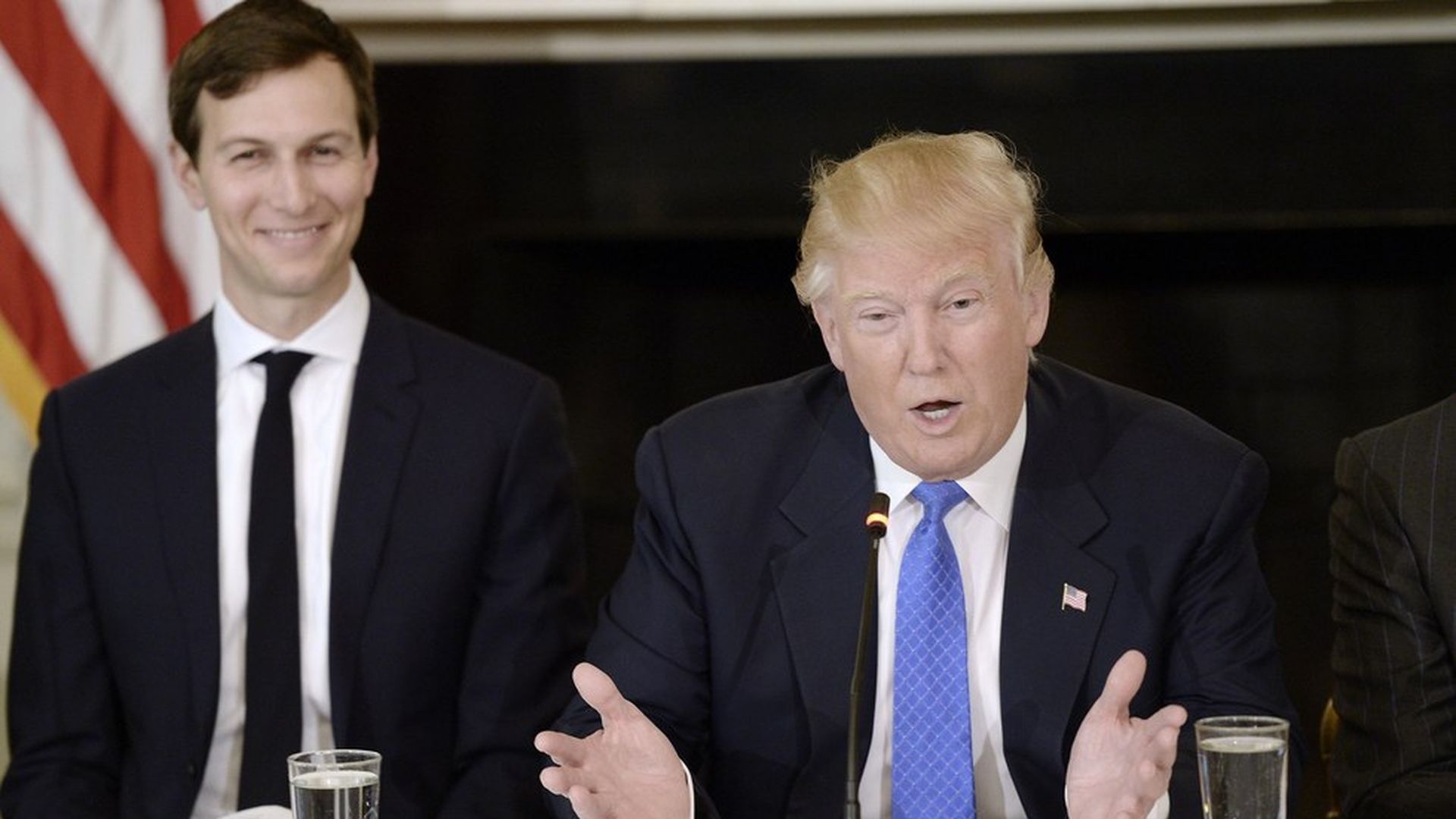 Jared Kushner has been in regular contact with the Chinese ambassador to Washington, and is increasingly China's go-to guy in the White House according to the New York Times:
While Chinese officials have found Mr. Trump a bewildering figure with a penchant for inflammatory statements, they have come to at least one clear judgment: In Mr. Trump's Washington, his son-in-law is the man to know.
Other takeaways:
Kushner helped arrange the upcoming Mar-a-Lago summit, and the conversation between Trump and Xi amid the uproar over Trump's call with Taiwan.
China is largely bypassing the State Department, which doesn't even have a secretary for East Asian affairs
Kushner's prominence is not particularly surprising to the Chinese, as Xi is himself a "princeling."
Go deeper