Chaos obscures Washington's biggest policy change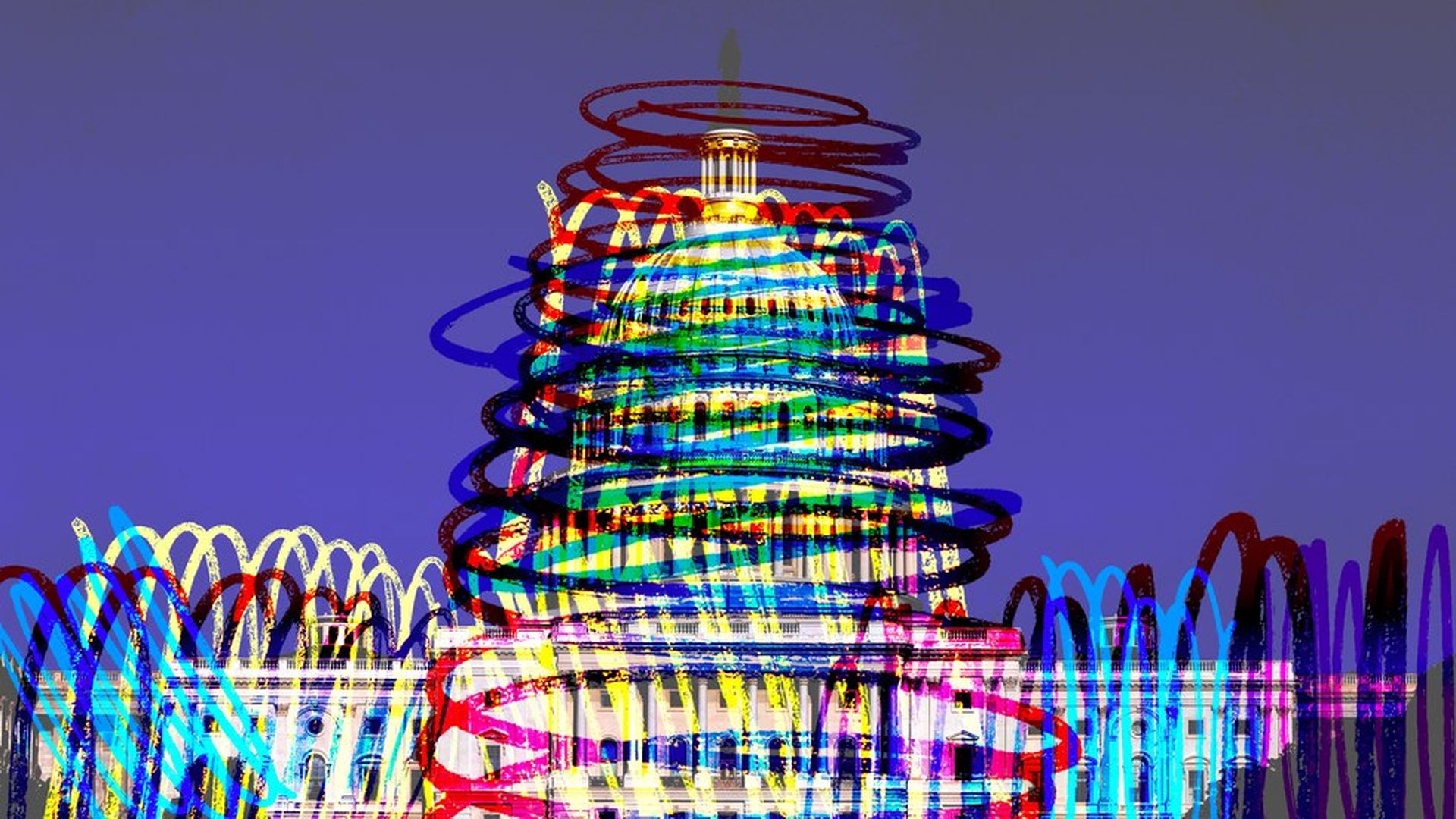 An unrelenting barrage of chaotic news coming out of Washington is distracting from a quieter revolution: A near complete reversal of America's energy and environmental policies.
Why it matters: These distractions are creating problems for people on both sides of the policy divide: it hurts environmentalists because the chaos sucks all the oxygen out of the room, but there's also a spillover to industry as nominees for key agency slots are caught up in the churn.
Some perspective: The extent to which people care about an issue drives politicians to take action (or not) in Washington. Climate and energy have typically been issues most people don't care much about, especially compared to their healthcare, their jobs and their evening plans. But some of the biggest changes happening in Washington now are in this area, right at the time it's receiving the least attention. On nearly all other policy issues, such as healthcare and tax reform, there's at least agreement among President Trump and both parties in Congress that something needs to be done. On climate change, the environment and energy, the parties don't even agree anything needs to be done.
My thought bubble: The chaos in Washington comes up all the time in my conversations with sources whose jobs are devoted to wonky energy and environmental issues. The impact so far is intangible. We are just six months into this administration and the process to repeal regulations is slow, litigious and messy. But the direction of repealing Obama's policies is clear, and people I talk to on all sides of this policy area are simultaneously frustrated at the lack of attention and bewildered at the constant drumbeat of chaotic news.
Some anecdotes:
On the same day the profanity-laced New Yorker interview published last week quoting now-ousted White House communications director Anthony Scaramucci, I was talking with Bill Ruckelshaus, the first administrator of the EPA under GOP President Richard Nixon in 1970. Ruckelshaus took over the agency again in 1983 after EPA chief Anne Gorsuch Burford resigned amid public backlash for cutting a host of environmental policies. So will the current EPA chief, Scott Pruitt, whose agenda is similar to Burford's, face similar public scrutiny? Maybe, Ruckelshaus predicts."Right now a lot of what he is doing is under the radar along with other things because of these almost daily actions that this president takes that dominate the news," Ruckelshaus said. That same day, he published an oped in The New York Times — not about EPA, but about his role in Watergate as acting FBI director at the time, and its comparison to Trump's Russia controversy.
One executive who works in the energy industry, says that of some two dozen meetings he's had in eight countries over the last few months, Trump and his policies not related to energy have come up in all of them. "It's distracting," the executive said.
I was on a plane last November en route to the United Nations climate conference in Marrakesh, Morocco, just after Trump won the election. An environmentalist I've known for years was sitting across from me and commented: "Who can think about climate change right now when we might go to war with North Korea?" It has been eight months since then and things have not changed.
What's next: The EPA is set to issue a proposed repeal soon of Obama's signature climate policy to cut carbon emissions from power plants. It's under review now at the White House's Office of Management and Budget. But most people will be paying attention to Washington's fight over the debt ceiling, government spending and tax reform — not to mention the day-to-day drama in the administration.
Go deeper