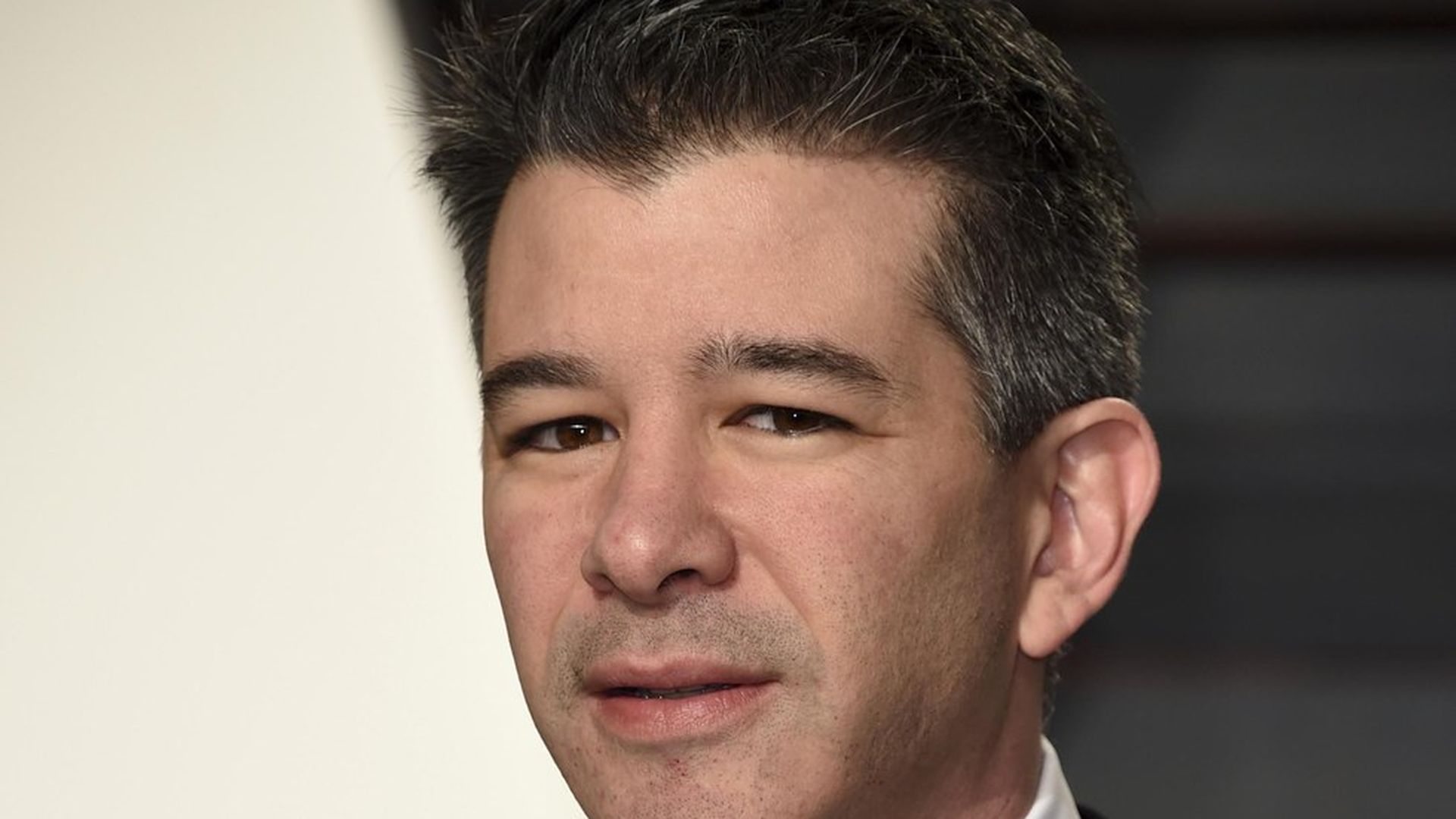 The key events from a tumultuous Tuesday for Uber:
CEO Travis Kalanick announced he would be taking a leave of absence in a letter to staff, citing the need to grieve following the death of his mother.
The results of a months-long investigation led by Eric Holder into workplace issues — including gender discrimination and allegations of sexual harassment — were presented, along with resulting policy changes. Changes recommended by Holder and approved by the board included adding an independent board member, reducing alcohol at company events and additional efforts to build a more diverse workforce.
Audio of a meeting about those conclusions leaked to Yahoo. In it, board member David Bonderman interrupts Arianna Huffington as she's discussing the importance of having women on the board, and says having more women leads to "more talking."
Bonderman, whose firm invested in Uber, resigned from the board over the comment.
Events leading up to Tuesday
On Monday Emil Michael, senior VP of business, resigned under pressure from the board, the latest in a string of top executives to depart.
In February, former Uber engineer Susan Fowler Rigetti published a blog post detailing sexual harassment and discrimination she experienced at Uber, prompting Holder's investigation.
Observations and insights
Uber is now without a CEO, COO or CFO, with other high-level positions also still vacant.
NYT's Mike Isaac on Uber's staff: "am being told dozens of people are quitting each week inside of Uber. attrition is getting to them" ; "morale decimated."
Correction: This article originally stated, inaccurately, that Uber was also without a CTO.
Go deeper