CFPB lists Mulvaney as Acting Director on website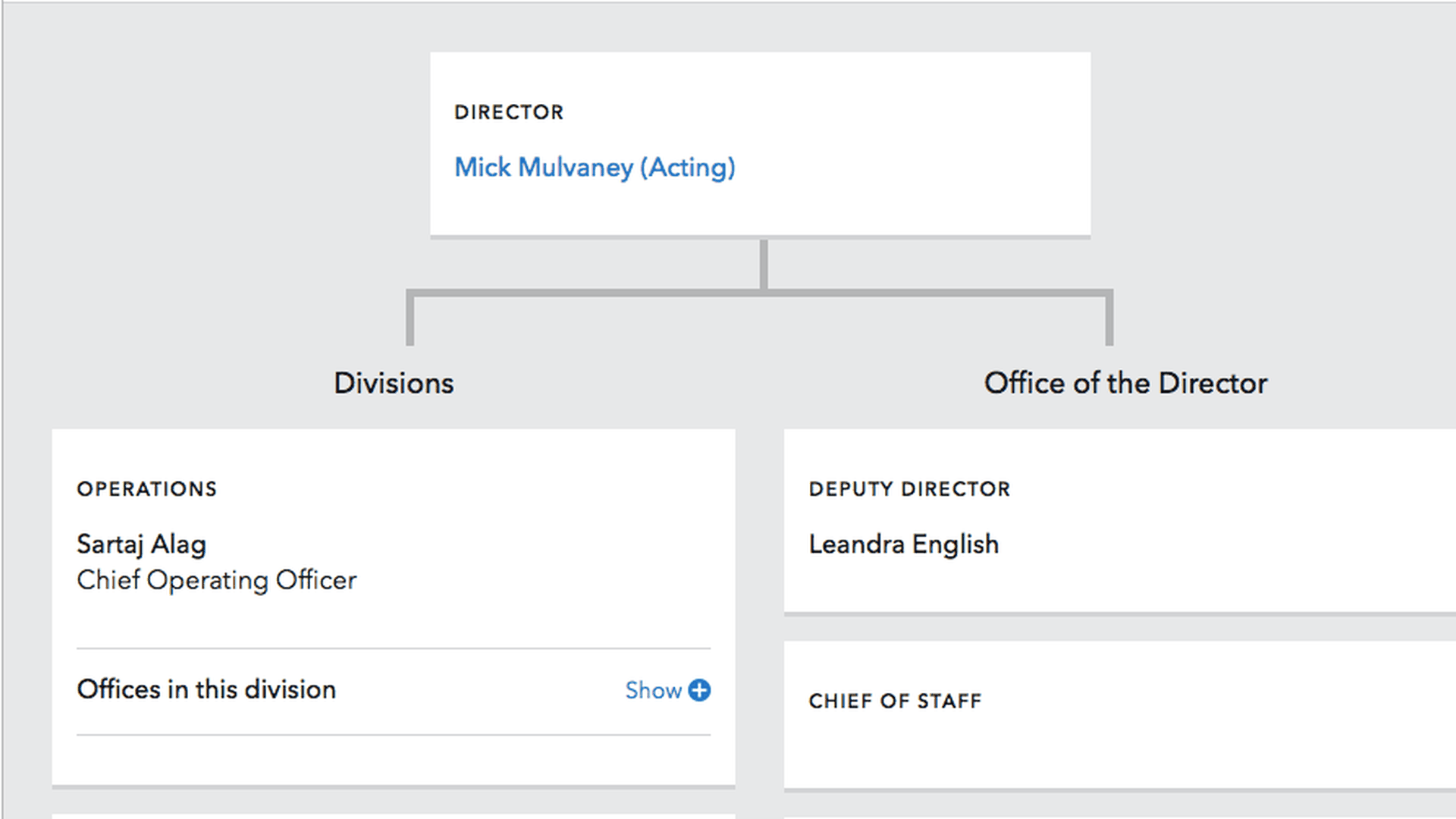 Mick Mulvaney, named by President Trump as Acting Director of the Consumer Financial Protection Bureau, is listed in that role on the CFPB website. He also sits atop the organizational chart on the site.
Why it matters: Leandra English, outgoing director Richard Cordray's pick to lead the agency (listed here as Deputy Director), has filed suit claiming she is legally the agency's director. The CFPB's general counsel has sided with Mulvaney's claim. Here's our breakdown of that legal dispute.
Go deeper