Celgene pays $280 million to settle whistleblower suit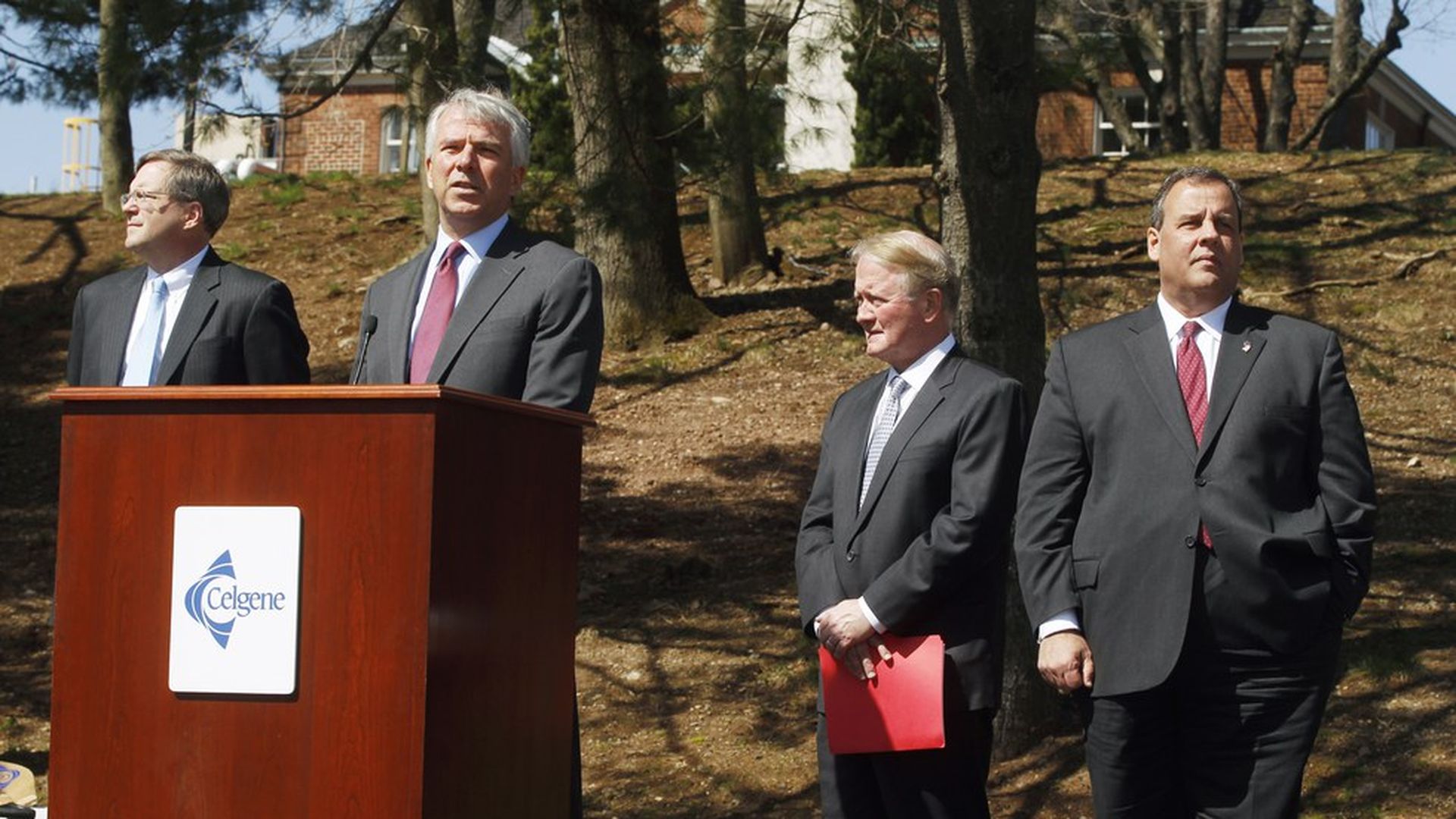 Celgene will pay $280 million to settle allegations that it paid kickbacks to doctors to prescribe two cancer drugs — Thalomid and Revlimid — before the Food and Drug Administration approved them, the Department of Justice said Tuesday. A former Celgene sales manager blew the whistle and alleged in a lawsuit that Medicare and Medicaid paid for the drugs while unapproved.
The bottom line: The federal government has been cracking down on alleged Medicare and Medicaid fraud for several years, with varying degrees of penalties for the largest companies. Celgene's settlement represents about 2.5% of its 2016 revenue, most of which comes from Revlimid sales.
Go deeper