Carbon tax is back (not really, but it's never truly gone either)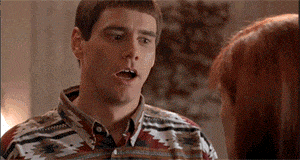 The great thing about the endless speculation on carbon taxes is that everyone is right. They're alive and dead at the same time, which brings us to...
The latest: The Washington Post broke a big story yesterday with a report that the White House is weighing a carbon tax and a value-added tax as officials search for revenue in wider tax code overhaul plans.
The fallout: That set off a ton of follow-up stories, but the White House quickly tried to settle things down. "As of now, neither a carbon tax nor a VAT are under consideration," deputy press secretary Lindsay Walters said Tuesday afternoon.
This was the second time in the last few weeks that the White House has sought to put the kibosh on the idea that a carbon tax is under serious consideration.
Our thought bubble: The odds of a carbon tax gaining political traction among Republicans are vanishingly low, and even that is probably optimistic. But...
The "as of now" part of the White House statement will keep hope alive for advocates until tax reform talks make substantive progress and Republicans start to coalesce around revenue-raisers. That's especially true because House Speaker Paul Ryan's border adjustment tax (BAT) plan faces gigantic hurdles.
"Until big dogs in the Senate and at White House lay down a marker, the chatter will continue," one fossil fuel lobbyist emailed, adding: "Once BAT is taken off the table by Ryan/Brady, then the fun really begins on tax reform. And my guess is that this swirl continues past Easter recess into early May."
Not giving up: A pro-carbon tax group led by former GOP officials including James Baker is boosting its staff.
Politico reports that the Climate Leadership Council has brought on David Bailey formerly of Exxon Mobil as research director and Greg Bertelsen from the National Association of Manufacturers to oversee outreach to business groups on the plan. The council's proposal would tax emissions, return the money to the public, and scuttle climate regulations.
Go deeper