Car wars: Trump plans auto fight with China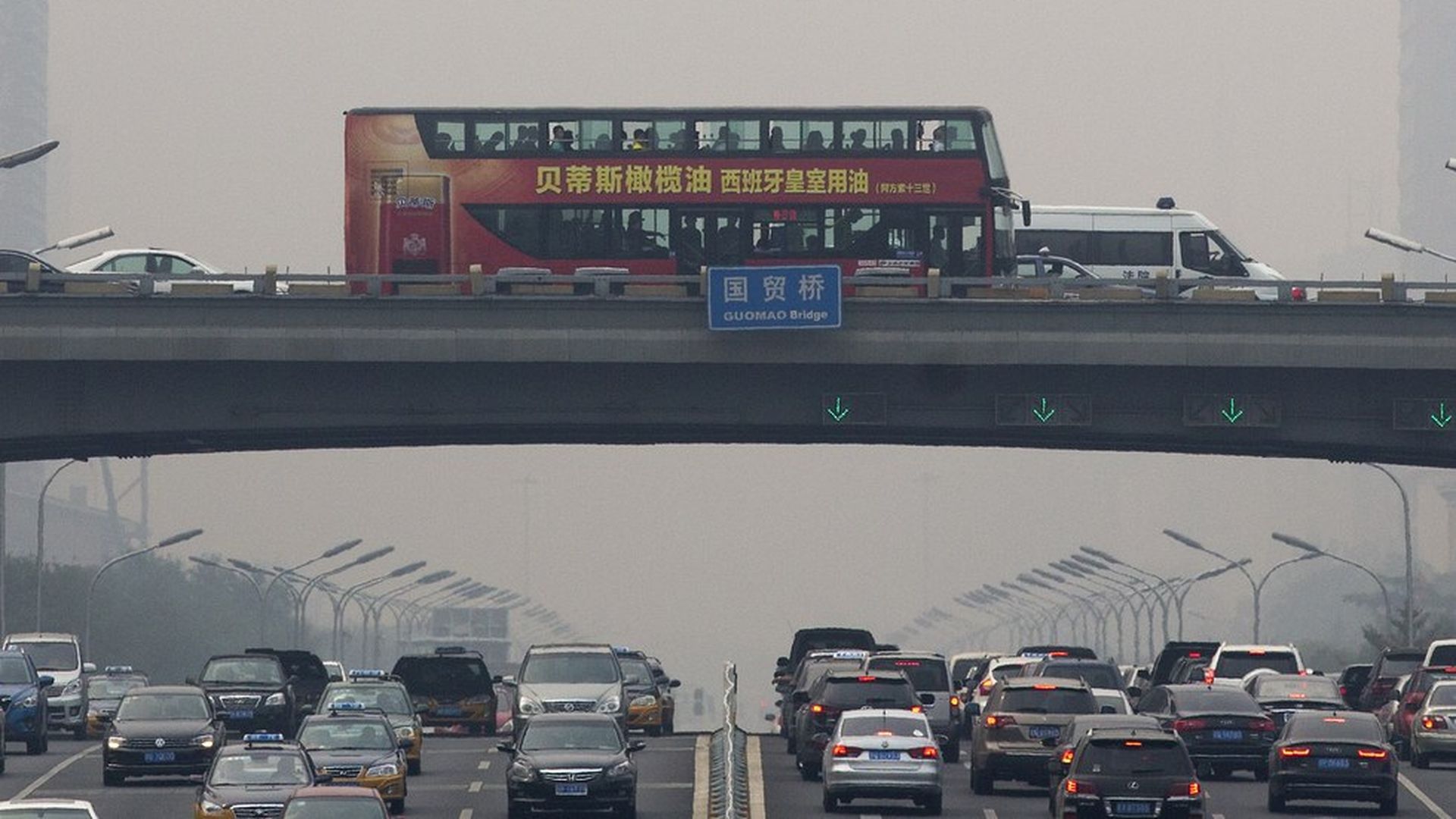 Senior White House officials are quietly preparing to confront China over what they consider unfair practices in the auto industry. It's a move that could profoundly disrupt relations between the superpowers.
Watch for the issue to pop in President Trump's talks next month with China's Xi Jinping.
When U.S. automakers sell in China, they are met with import tariffs of 25%. That's why 96% of the 27.5 million vehicles sold in China last year were built there (The New York Times has a great roundup of barriers to trade including tariffs on automobiles).
When U.S. automakers like GM build in China, they are required by law to form joint ventures with Chinese companies. Those Chinese companies must own 50% or more of the venture.
By contrast, the U.S. imposes tariffs of just 2.5% and lets foreign car companies own their entire U.S.-based operations.
U.S. companies have swallowed these rules since the '90s because the Chinese market is so lucrative. But Trump and his nationalist-minded advisers — Steve Bannon, Stephen Miller and Peter Navarro — find the status quo unacceptable.
The White House's calculus: China currently exports very few cars to the U.S., but it's itching to sell dramatically more. Trump is perfectly positioned to negotiate the terms of China's market entry. He's got plenty of leverage with tariff levels and ownership restrictions — though the Trump folks are still hashing out their negotiation strategy.
A playbook for Trump: Michael Dunne, an authority on the Chinese auto market, has three rules — from his book "American Wheels, Chinese Roads" — for American negotiators to deal with China:
If the Chinese want to sell their cars to Americans, they must invest in plants in America.
Chinese companies will be free to own 100% of their operations in America — provided that American car companies get the same rights in China. If the Chinese refuse, then America will reciprocate.
Profits from operations stay inside the United States. Repatriation to China will be limited and will require approvals from the the U.S. government.
Go deeper