California governor, oil exec huddle on offshore wind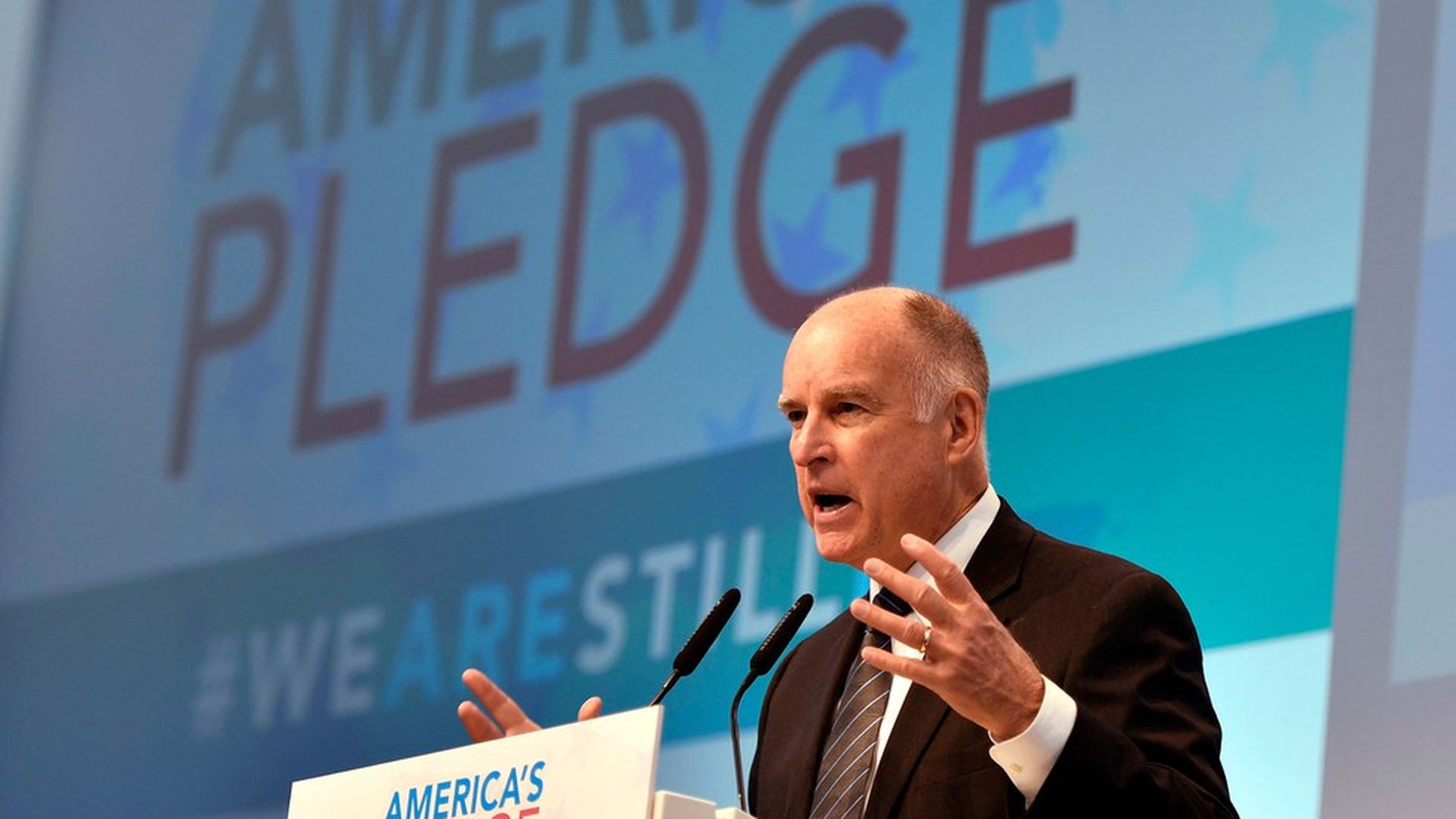 California Gov. Jerry Brown met earlier this month with top executives at Norway-based Statoil to discuss the company's pursuit of wind power off the Golden State's coastlines.
Why it matters: It's a glimpse into the future: Statoil is among the most aggressive oil companies pursuing green investments to hedge against a lower-carbon economy, and California is the most aggressive state pursuing actions to cut carbon emissions. Just one offshore wind farm exists in the U.S., off Rhode Island.
Quoted: "It's great, all that wind blowing, if we can get it, if the price is right, if the technology is there, if we can get through appropriate analysis," Brown told me on the sidelines of a climate conference in Bonn, Germany, last week. "I think it may have real potential, but there's lots of issues there."
Gritty details: Brown met with Bjørn Otto Sverdrup, Statoil's top sustainability officer, in Oslo, Norway, on Nov. 9 en route to the Bonn climate conference, where Brown spoke out several times urging U.S. action on climate despite President Trump's retreat on the issue.
"Bjørn shared our work on climate and they discussed opportunities for offshore wind in North America, including California," a spokeswoman for Statoil said in an email.
Go deeper:
The Interior Department is in the early stages of leasing for wind development off California's coast.
The San Diego Tribune did a good rundown of California's wind industry, including potential for offshore.
Floating wind turbines will likely be needed if California is going to get into this space.
Go deeper