Budget office: Bipartisan ACA bill would save taxpayers $3.8 billion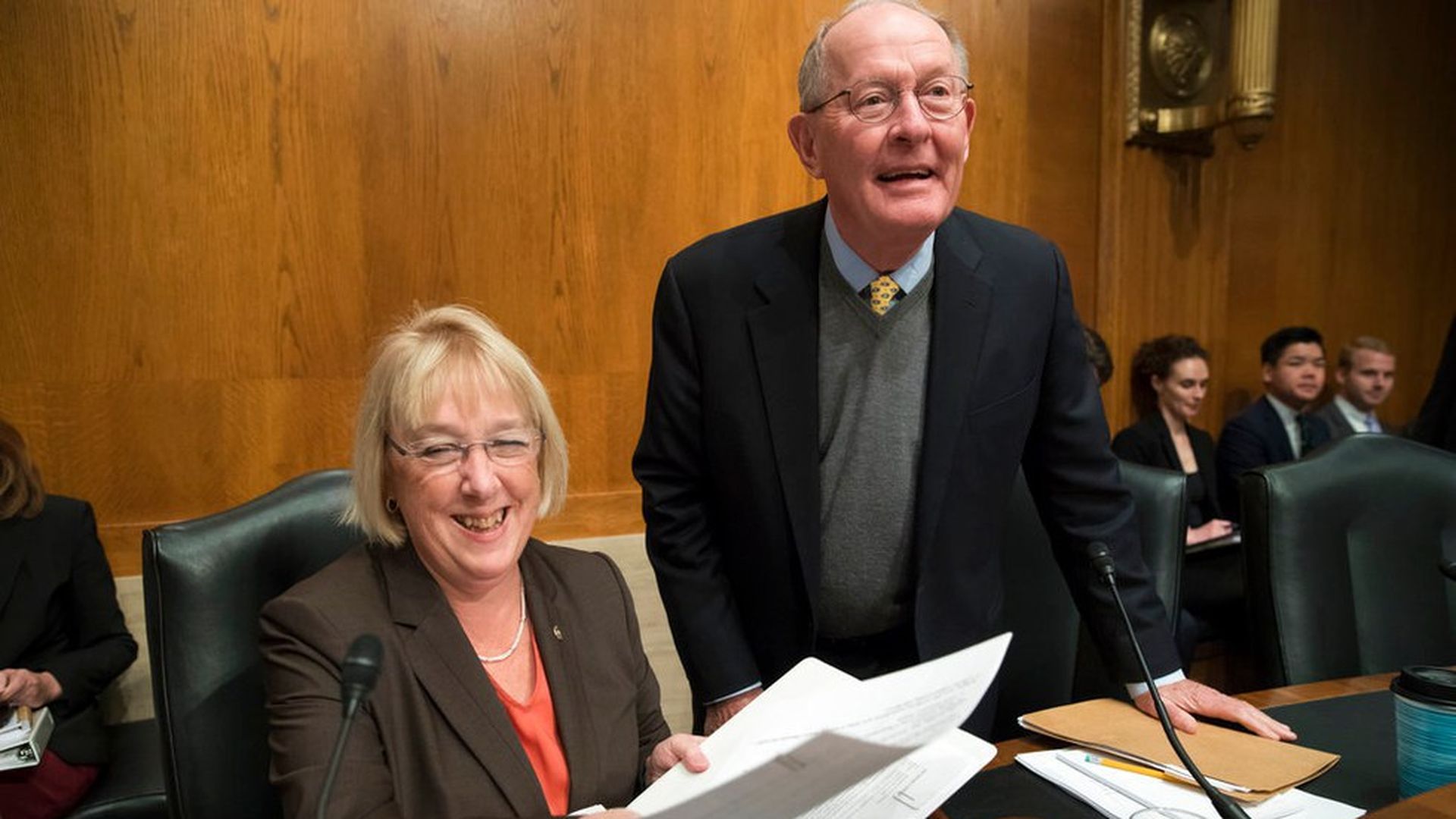 The Congressional Budget Office delivered some good news to Sens. Lamar Alexander and Patty Murray: Their bill to stabilize the Affordable Care Act would save the government nearly $4 billion over the next decade.
Between the lines: To reach that conclusion, CBO had to settle a more in-the-weeds question that nevertheless carried dramatic implications for the entire ACA stabilization effort — and its answer there was also good news for Alexander and Murray.
What CBO said: The budget office had three pieces of good news for Alexander and Murray, and for the broader push to stabilize the ACA:
Their bill would save the federal government $3.8 billion over the next decade.
Although conservatives have decried the bill as an "insurer bailout," CBO expects that insurance companies would actually make payments to the federal government worth $3.1 billion. (That's because the government would get some of the rebates the ACA makes insurers pay to customers if they spend too much on overhead.)
The bill would save money, in large part, because CBO said its core provision — a commitment to fund the ACA's cost-sharing subsidies — wouldn't cost anything.
The issue: This is a wonky point, but a make-or-break one for the ACA stabilization effort.
Because the ACA's cost-sharing subsidies have been in place for years, CBO has already incorporated the cost of that program into its baseline of what the federal government spends each year.
But it wasn't clear whether CBO would change that assumption once President Trump stopped making the payments. If the money is no longer going out the door, would CBO keep counting it as money going out the door?
If CBO had changed those assumptions, Alexander-Murray could have come with a price tag of more than $20 billion.
But CBO didn't adjust its baselines around Trump's decision. It said it's still accounting for this program the same way it did before — and that keeps the "price" of Alexander-Murray's central provision at $0.
Go deeper