Budget battles loom on Capitol Hill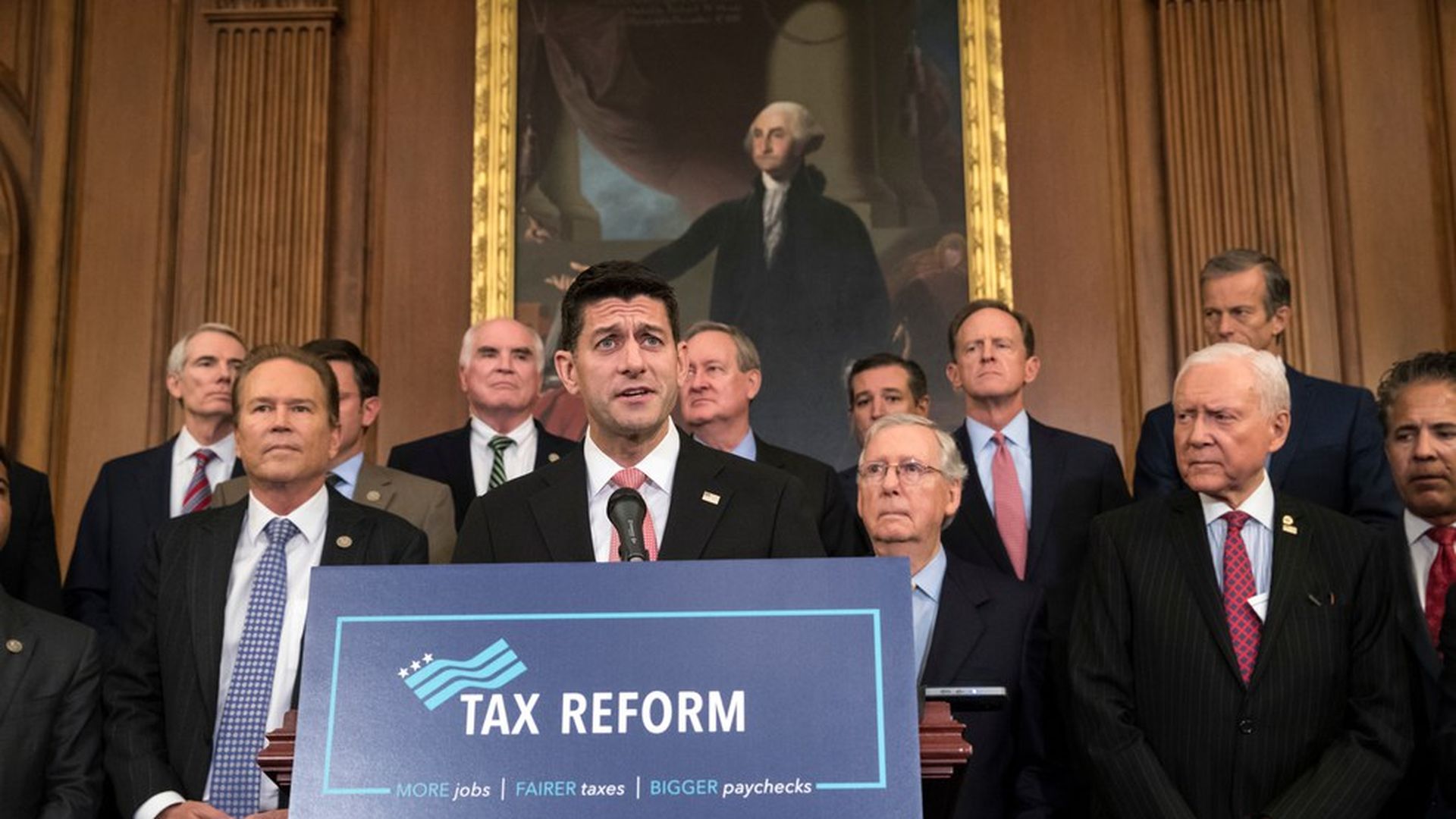 Republicans on Capitol Hill are focused on one thing this week: the budget. The House and Senate need to pass budgets — and sign off on a single product in conference — in order to get a bill ready to pass tax reform.
House GOP leaders have the votes needed to pass their budget this week, according to sources throughout the conference.
Behind-the-scenes moves:
The House Freedom Caucus has told leadership it will vote for the budget, even though they hardly love it, because they want to get moving on tax cuts. Many of these ultra-conservative members are willing to suck it up and vote for a fairly moderate final budget deal to get tax moving. (The deal the House ultimately strikes with the Senate will have none of the steep mandatory spending cuts that are currently in the House bill.)
A Freedom Caucus source told me all but two of the roughly 35 members of the group are expected to vote for the House budget bill this week. Sources familiar with the deal told me that before agreeing to support the Budget, the Freedom Caucus chairman Mark Meadows presented a document to the White House with a set of demands for tax rates and other provisions that would be required to win the Freedom Caucus' support. The White House agreed with the document, which closely tracked the tax plan Trump announced.
Moderate members have been more difficult to appease. They resent having to take a tough vote for steep spending cuts that will never actually happen, simply to satisfy the conference's more conservative members.
The Senate will have a tougher time with its Budget, which is being marked up in committee this week. Senators Bob Corker and Pat Toomey struck a budget deal that pleasantly surprised tax reform advocates – but with 52 Republicans every vote is on a razor's edge. Republicans are paying close attention to the perennially-challenging senators: John McCain, Susan Collins, and Rand Paul.
Go deeper