Brigade, Voter join forces to prioritize local elections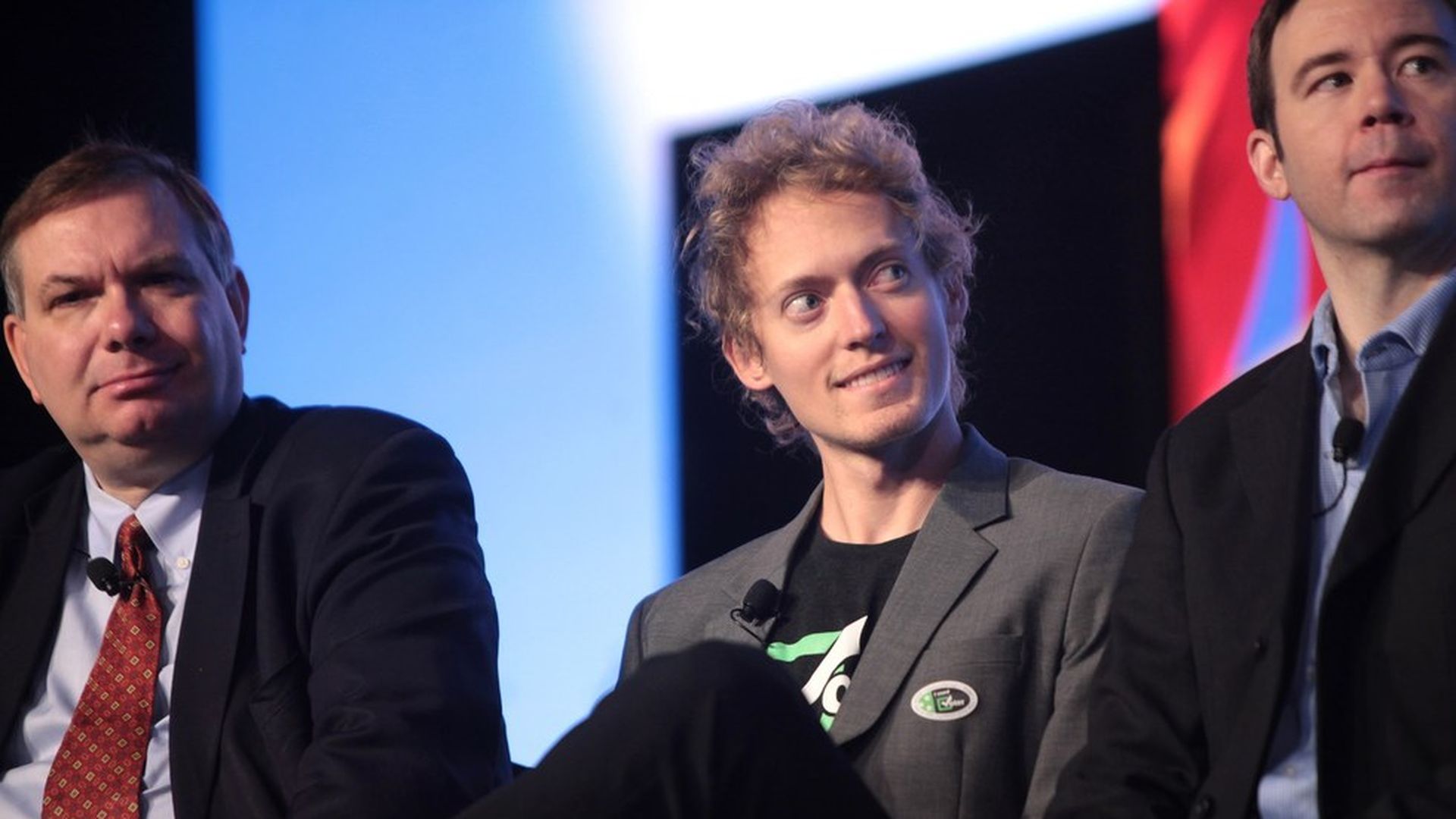 As a new U.S. president begins his term, two start-ups focused on civic engagement are joining forces. Brigade, which lets voters connect with others, has hired Voter co-founder and CEO Hunter Scarborough, whose app matches voters to candidates with similar political stances.
The big decision: Though Voter raised a small seed round in 2016, Scarborough eventually had to either raise more funds or look to sell his company. In the end, he gravitated more toward joining a bigger and established company, he says. Brigade was at the top of his list. (Brigade is backed by early Facebook investor Sean Parker, Silicon Valley investor Ron Conway and Salesforce CEO Marc Benioff.)
The silver lining: Though a significant portion of the country did not vote for our new president, "the silver lining of that election is that everyone got a lot more engaged," he told Axios.
Local focus: While people tend to focus their attention on national elections, "in a lot of cases, local elections impact their lives a lot more than national elections," says Scarborough. Getting U.S. voters to become more aware of -- and participating in -- their local elections will be critical now more than ever.
Accountability: Scarborough believes Brigade's tool that polls verified voters on various issues can help hold elected officials accountable. Scarborough explains:
Telling an elected representative that 70% of people want greater attention on environmental issues won't get much action.
But instead, telling them that 70% of verified and consistent voters in their district care about the environment—now that's much more likely to send a message.
The biggest challenge: Despite the wakeup call this last presidential election delivered to a lot of Americans, convincing people that their votes matter is still the biggest challenge for companies like Brigade. "As far as having an impact as an individual, it's to consistently vote," he says of the way people can influence policies.
Go deeper