Breitbart clout grows inside White House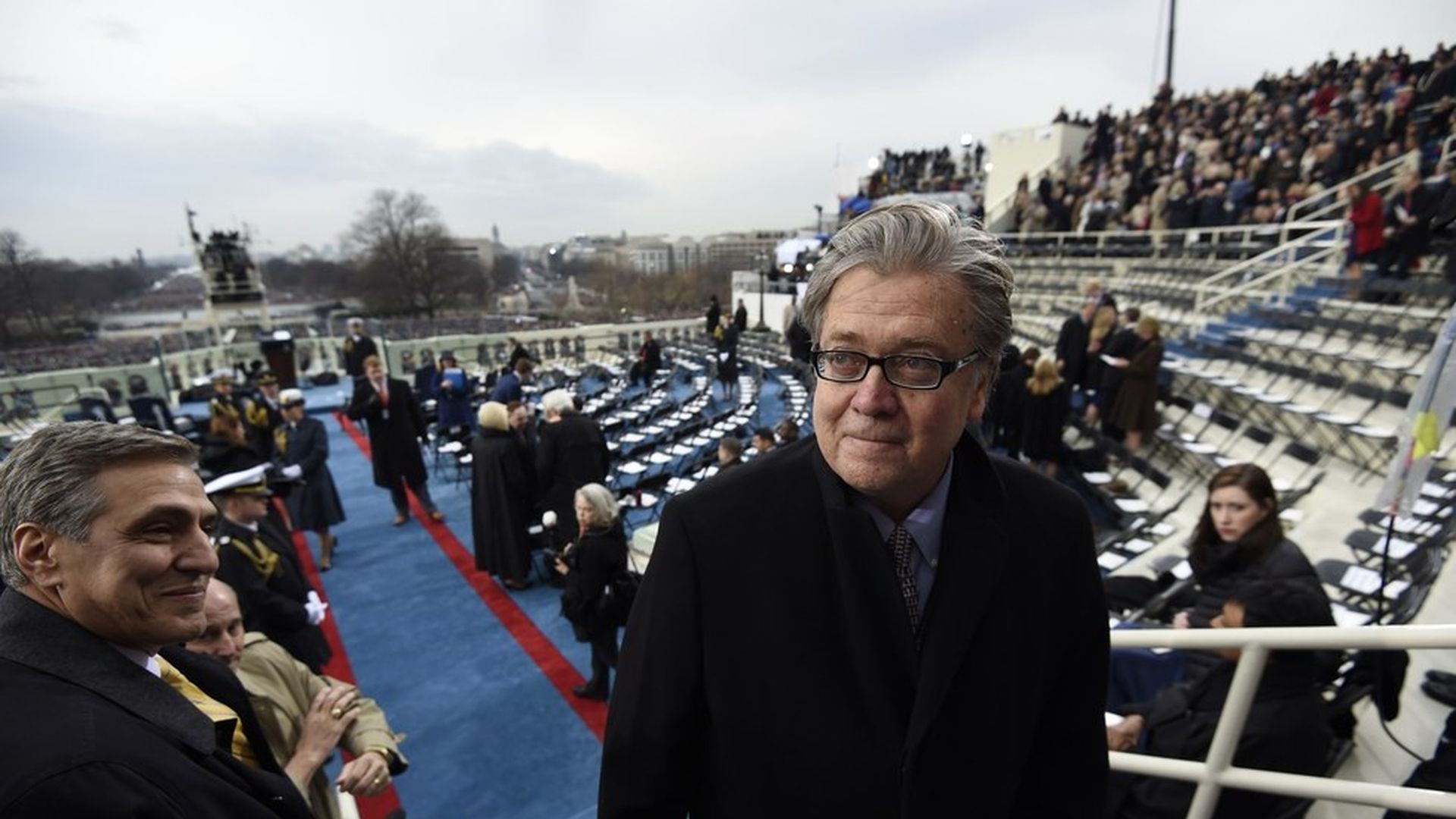 Sebastian Gorka, who writes about foreign policy and national security for Brietbart and appears regularly on Fox, is likely joining the National Security Council, Business Insider reports. He's been hawkish on Russia and is as hardline on radical Islam as they come. Axios has not independently confirmed his appointment but it's long been rumored.
Why this matters: Washington's media ecosystem is changing in Trump's America. Watch for Breitbart to have a larger presence, and bigger scoops, with its newfound direct access at the highest levels of the federal government. And though the site tends to cheerlead for Trump and troll the mainstream media, they haven't pulled punches when they think Trump strays.
Other examples:
Former Breitbart chairman Steve Bannon as Trump's chief strategist
Reporter Julia Hahn being recruited, likely as a speechwriter and policy adviser on trade and immigration
Washington editor Matt Boyle's front row appearance in the recent Trump Tower press conference. As the AP noted: "Only one seat was saved by a Republican National Committee aide, a front-row spot for a reporter from Breitbart...Other reporters scrambled to save their seats."
Go deeper