Blue Cross Blue Shield of Georgia wants big ACA rate hike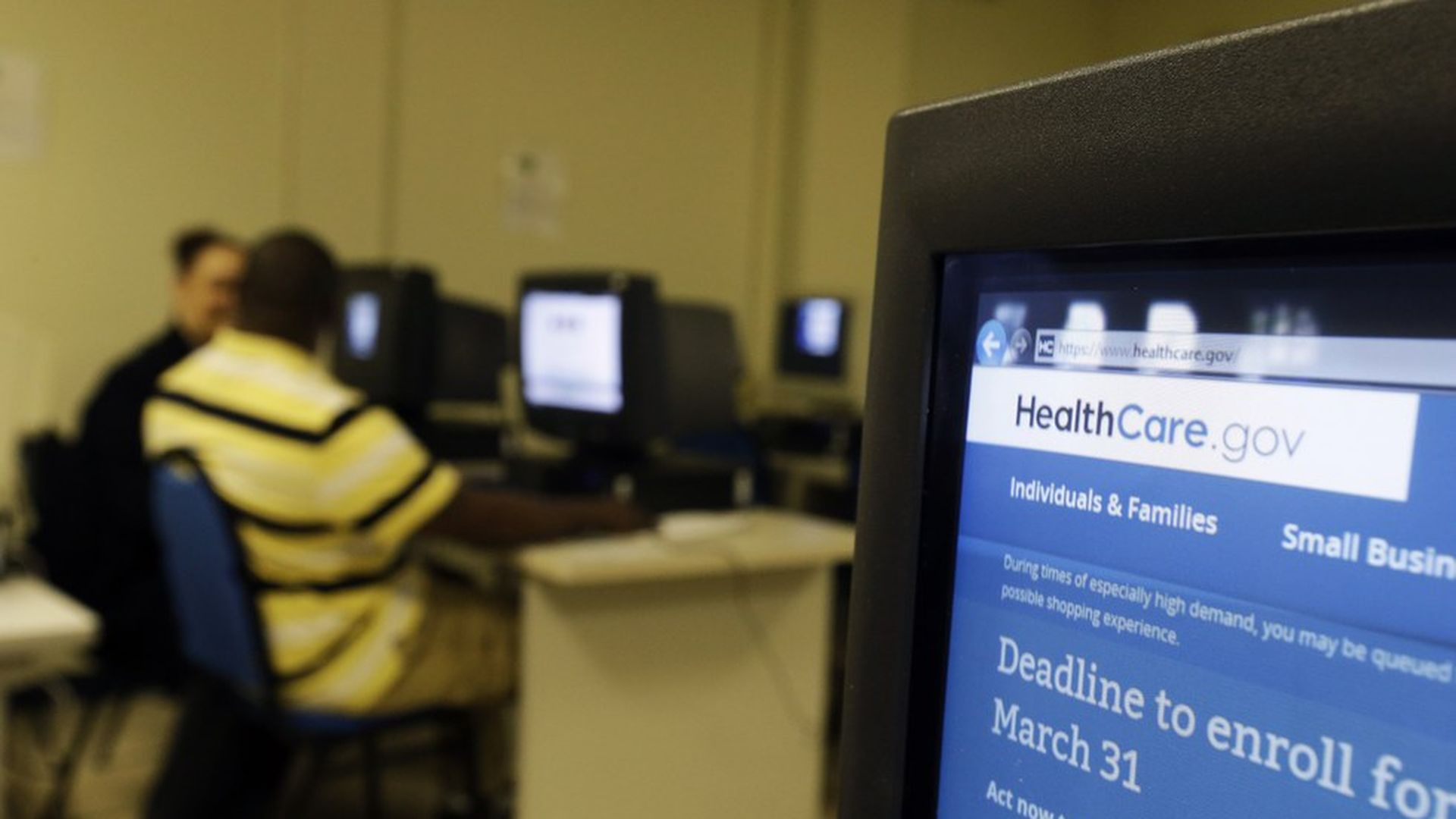 Blue Cross Blue Shield of Georgia could increase premiums for its Affordable Care Act plans by more than 40% next year, and that's assuming the law's cost-sharing subsidies for low-income people will be funded. The company predicts more of its ACA members will get care and that the costs of services and drugs will go up a lot — a much different stance from its Blues neighbor in North Carolina.
Why it matters: The company is a subsidiary of Anthem, a major ACA player, and it's in the home state of Health and Human Services secretary and ACA critic Tom Price. But keep in mind: These are still preliminary rates.
Go deeper: Blue Cross Blue Shield of Georgia covered 308,000 people in the ACA's individual market as of March 31, and that market was actually quite profitable. Just two-thirds of ACA premiums went toward medical care in the first quarter, according to financial documents.
Go deeper