Blue Apron slashes IPO price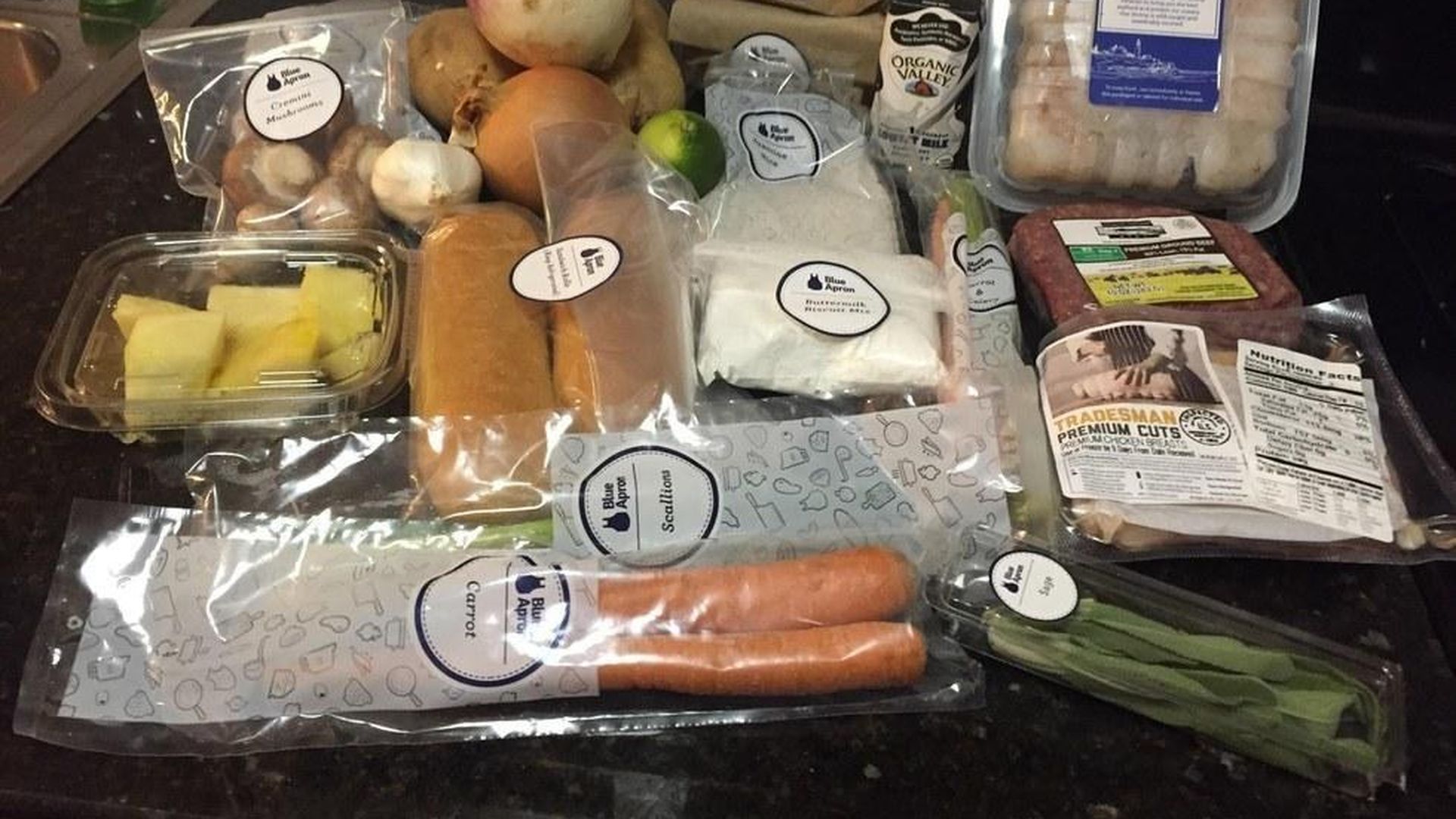 Meal-kit subscription company Blue Apron has cut its estimated IPO price range by more than 34%, or from $15-$17 per share to $10-$11 per share. Were it to price in the middle of its range, that difference would cut around $1.2 billion off of its fully-diluted market value. Blue Apron's IPO is expected to price tonight, with shares to begin trading tomorrow on the New York Stock Exchange under ticker symbol APRN.
What happened? Amazon's agreement to buy Whole Foods has taken a toll on grocery stocks, and it also appears to have made some investors leery of Blue Apron. One theory is that Amazon might offer a rival meal-kit service, using Whole Foods for branding and its physical locations for packaging and/or distribution. It is worth noting, however, that Blue Apron does not mention Amazon anywhere in its revised IPO filing, including in the "risk factors" section.
Go deeper