Blue Apron gets a new CEO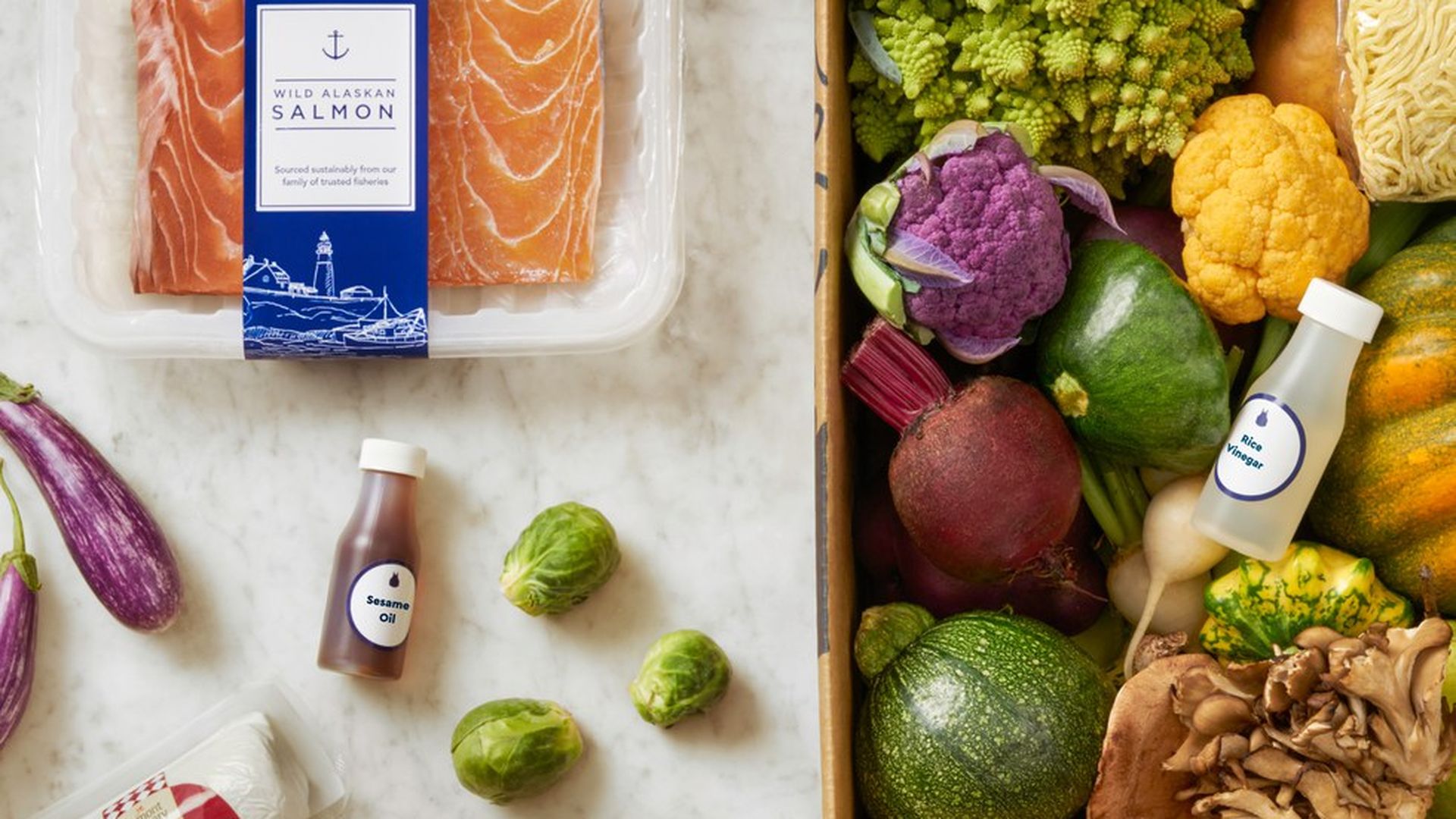 Blue Apron CFO Brad Dickerson is taking over the chief executive job from co-founder Matt Salzberg, the recipe kit delivery company said on Thursday.
Why it matters: This is an attempt to right a ship that has been sinking since Blue Apron went public in late June. Not only has its share price fallen by two-thirds, but it's also faced Amazon entering its market, layoffs and shareholder lawsuits. Shares climbed slightly in aftermarket trading on the announcement.
Dickerson spoke to Axios following the announcement. Highlights:
"This is Matt's decision but it had unanimous support from the board... In the near-term we have some operational challenges that are taking up his time as CEO and taking away from time to think about long-term opportunities."
"This isn't about performance. Stock price has noting to do with it... it's about future opportunity and clearing the path for Matt to be able to think about how we can become more than a $900 million meal kit business."
"We can definitely grow our meal kit business, but we're thinking more broadly about how consumers want to access a great brand with high quality foods going forward. There are lots of ways for consumers to do that."
Dickerson will join the company's board of directors while Salzberg will become executive chairman and remain on its board. Prior to Blue Apron, Dickerson spent 11 years at Under Armor. Blue Apron is now searching for a new finance chief.
Go deeper