Blink Health raises $90 million to lower drug prices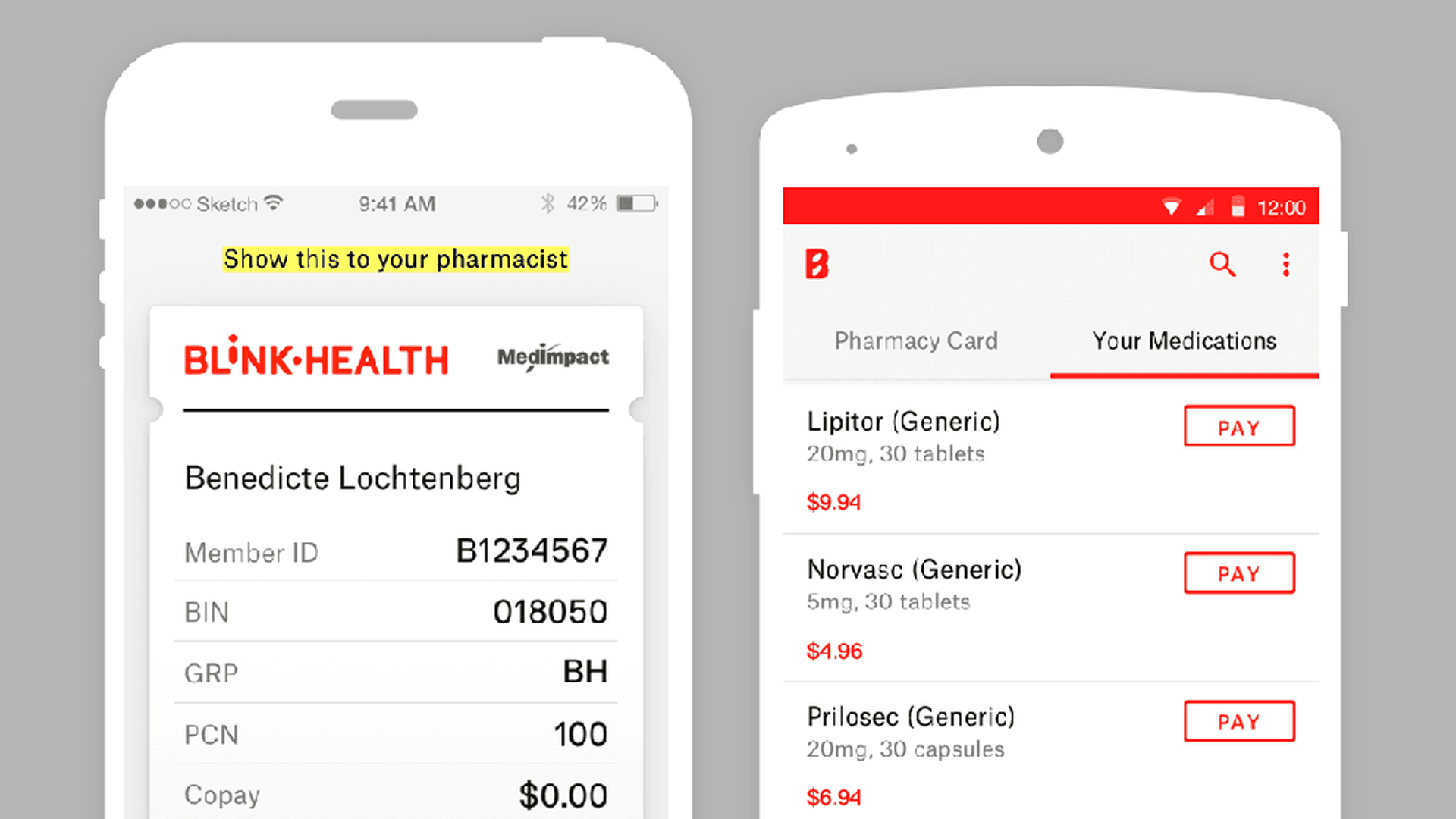 Blink Health, a New York-based generic and prescription medication purchasing platform, has raised $90 million in Series B funding led by existing shareholder 8VC.
Why it matters: This is all about lowering drug prices, with Blink using its user scale and platform transparency to negotiate better prices. It has shown substantial traction on from all three user groups (patients, pharmacies and drug-makers), but also has experienced some setbacks, like its recent pull-out from the Walgreens network after failed contract renewal negotiations.
Bottom line: Drug giant Eli Lilly just started using Blink Health this year to give patients discounts on Lilly's insulin drugs. Enrique Conterno, president of Lilly's diabetes division, told me the initial number of Blink Health users was lower than he had expected, but people are still likely to save 40% on their insulin with the program. Lilly views programs like Blink Health as necessary now because people in high-deductible plans are often exposed to the high list prices of drugs.
Go deeper