Blackstone is expanding into VC and infrastructure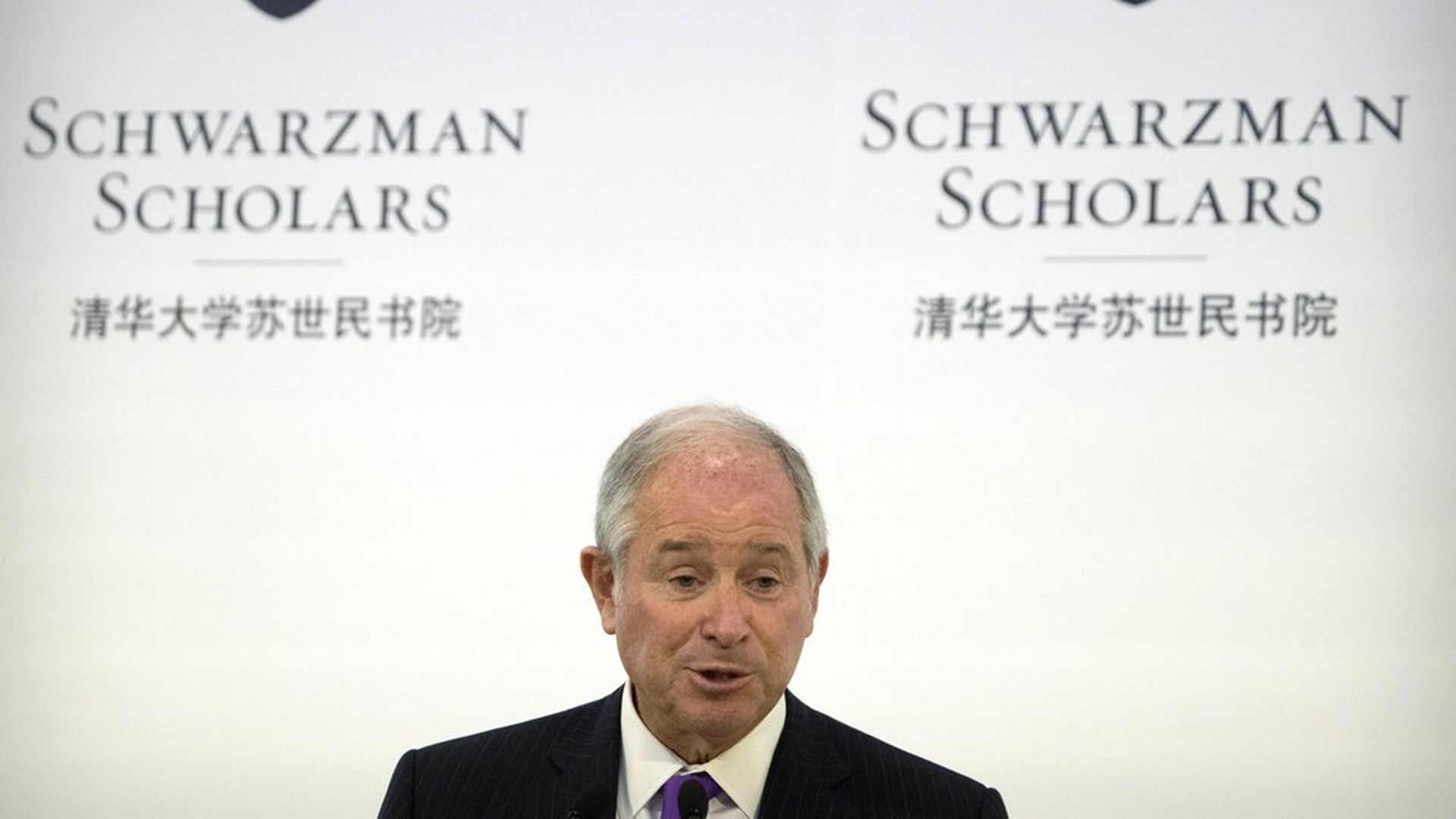 The Blackstone Group is working to launch both venture capital and infrastructure investing programs, according to comments made during Thursday's Q1 earnings call. No specifics were disclosed.
Venture capital: The veteran firm has long avoided real venture, even while some of its peers got involved in the dotcom days. But it has been doing some growth equity investing out of its Tactical Opportunities platform, and recently added early Facebook backer Jim Breyer to its board of directors.
Infrastructure: This is a fairly obvious move, particularly given President Trump's ask for the private sector to match a $200 billion federal outlay on infrastructure by a 5:1 ratio over 10 years.
Blackstone (NYSE: BX) crushed Wall Street estimates, reporting 82 cents in economic net income vs. 68 cent consensus (via Thomson Reuters). This also is more than double Blackstone's 31 cent ENI in Q1 2016. Credit here goes to rising values and distributions. Total AUM was up 7% year-over-year while fee-earning AUM climbed 15%, while those numbers were 4% and 36%, respectively, in the private equity segment.
Two quotables from the earnings call:
President Tony James: "I would say, in general, there's no pressure on fee structures."
CEO Steve Schwarzman: "I've been racking my brain to make sense of this disconnect. If our shares were valued the same as the average S&P company based on dividend yield, the share price would be over $100 a share instead of the $30, where it now is. If we were valued using the average P multiple, the price would be over $50. That's just math. In any case, this disconnect remains a mystery to me. I leave it to you to figure it out."
Go deeper