Bipartisan ACA bill gets a challenge from the right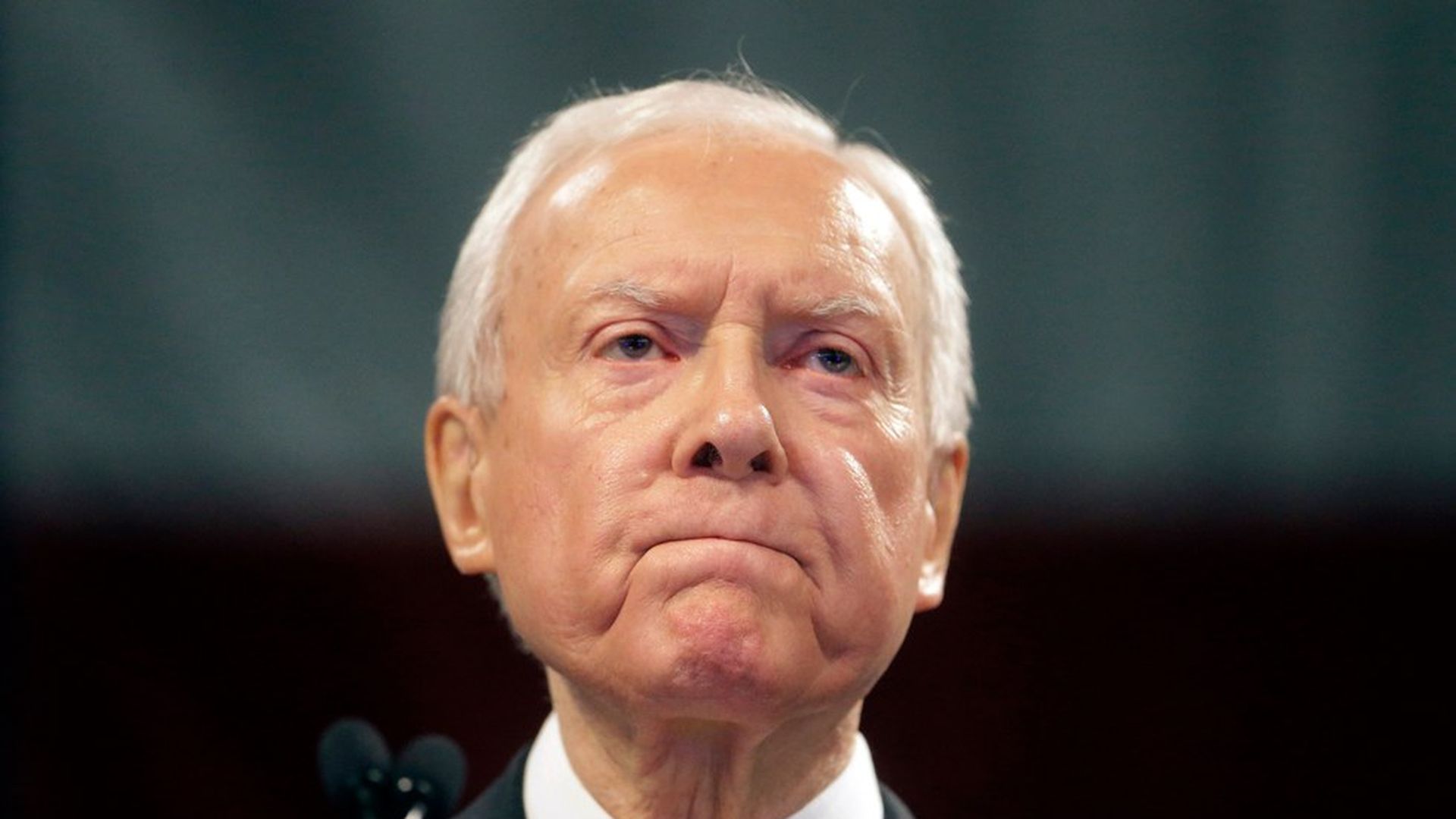 Two prominent Republicans have come up with a more conservative alternative to the Senate's bipartisan Affordable Care Act bill. The new proposal, from Sen. Orrin Hatch and Rep. Kevin Brady, would waive the ACA's individual and employer mandates in exchange for temporarily funding its cost-sharing subsidies.
Why it matters: This proposal would be harder to pass than the one that's already on the table. But it's a sign that conservatives aren't willing to sit on the sidelines on a process that, so far, has not given them much of what they want.
The details: Hatch and Brady's proposal, which hasn't yet been translated into legislative text, is largely in line with what the White House has said it wants. Their proposal would:
Fund the ACA's cost-sharing subsidies for two years
Attach new abortion-related conditions on those funds
Waive the individual mandate for five years
Retroactively waive the employer mandate for two years
Expand health savings accounts
The alternative: The bill sponsored by Sens. Lamar Alexander and Patty Murray, by contrast, would fund the cost-sharing subsidies for two years; allow more people to buy cheaper, less comprehensive coverage; and make it easier for states to seek waivers from some of the ACA's regulatory requirements.
The bottom line: Few, if any, Democrats could support Hatch-Brady — and that gives it much longer odds than Alexander-Murray, which already has the 60 votes it would need to pass the Senate. The question is whether GOP leaders will try to find a middle ground — and whether the presence of an alternative will stop Alexander-Murray from gaining more GOP support, especially in the House.
Go deeper