Big natural gas consumers want more transparency from producers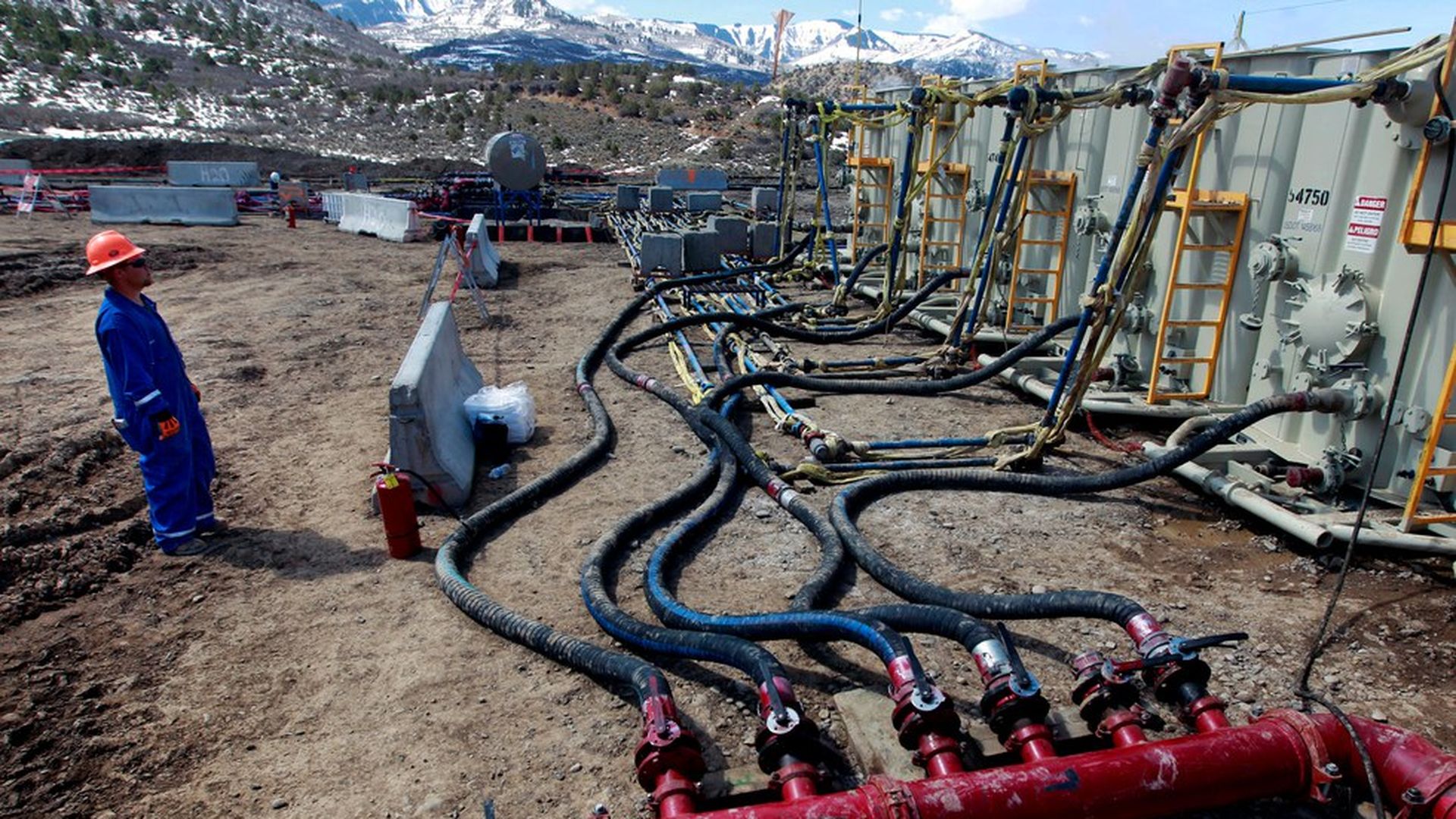 America's biggest natural gas consumers are calling on fuel producers to ramp up their green cred.
Seven companies and two municipally owned utilities that consume large amounts of natural gas are urging the producers that supply them with the fuel to step up disclosure on a range of environmental issues, according to a new report viewed exclusively by Axios before its release today.
Why it matters: America's natural gas boom has lowered carbon emissions and fueled economic growth across the country. But the public's perception of natural gas is mixed. A lot of people are concerned that hydraulic fracturing — where a mix of water and chemicals is injected into rock to release gas — contaminates drinking water supplies.
The report is coming as the Trump administration grapples with how to move forward with repealing and maybe replacing President Obama's regulations (Check out my latest Harder Line column on this topic). This report is separate from that debate, though it adds additional pressure to oil and natural-gas producers to take a public step on the environmental impacts of natural gas.
"We believe this to be the first time natural gas purchasers are directly engaging with natural gas suppliers on environmental sustainability reporting," said Robert LaCount, executive vice president at Michael J. Bradley and Associates, the consulting firm that conducted the study.
Companies involved: Calpine Corporation, Consolidated Edison Company of New York, National Grid, NRG Energy, NW Natural, Pacific Gas and Electric Company, Xcel Energy and two municipally owned utilities: Austin Energy and Los Angeles Department of Water and Power.
One level deeper: The biggest areas in the report are around emissions of methane, a potent greenhouse gas that's also the primary component of natural gas, and water, a big worry for people living near oil and natural gas wells.
Go deeper