Big Labor's new strategy for the Trump era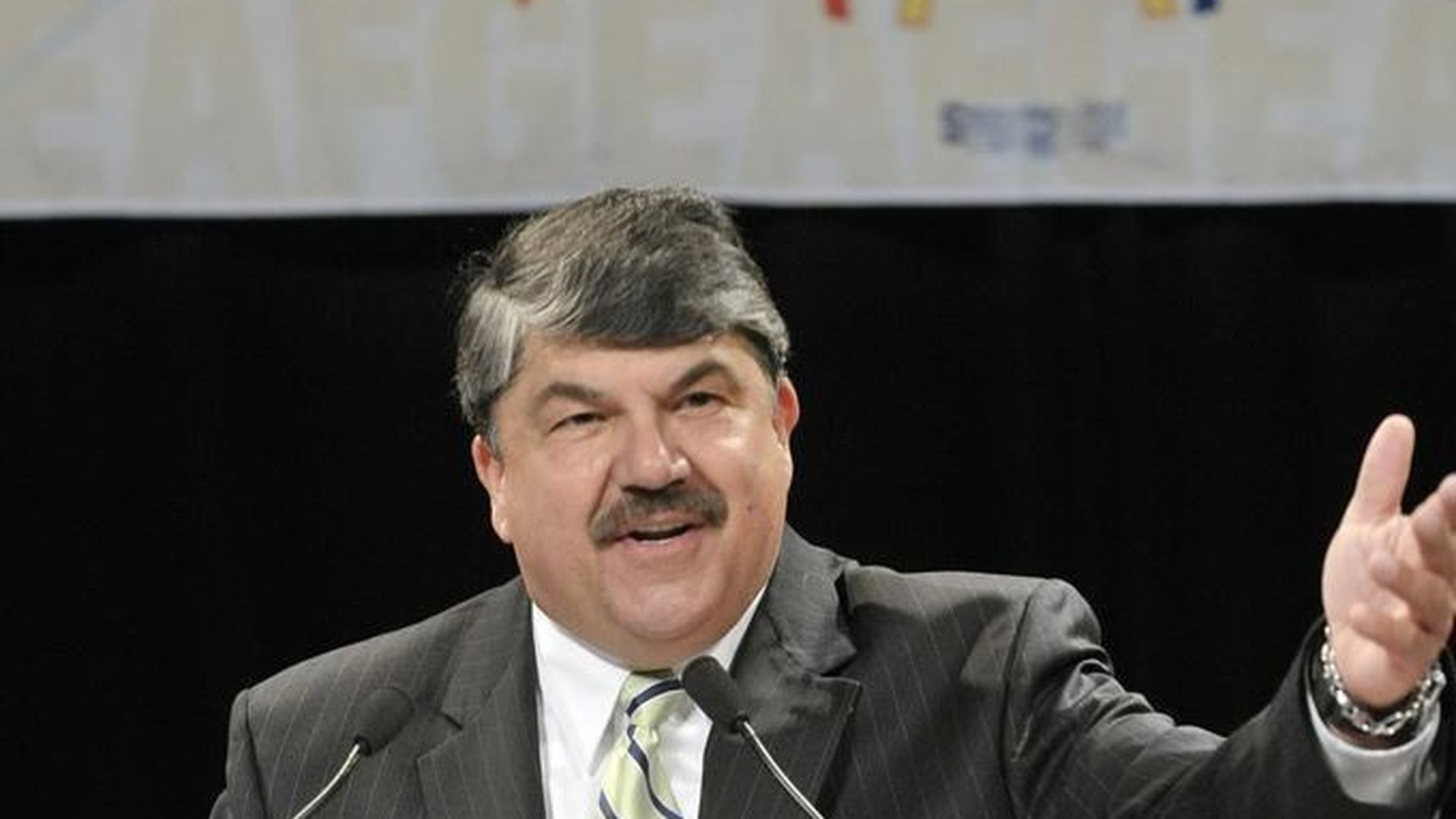 AFL-CIO President Richard Trumka gave Axios an exclusive look at an agenda-setting speech the labor leader will deliver at 12:30 p.m. at a National Press Club luncheon. He told us President Trump is "throwing a lot of balls," pointing to the lack of progress renegotiating trade deals, and administrative actions like its attempts to eliminate fiduciary requirements for retirement investment advisors
Here's what we can expect from the movement in the Trump era:
Working both parties: Trumka will call out both "corporate Republicans" and "neoliberal Democrats" for policies, like free trade deals, that he says has shifted economic power from workers to corporations.
Holding Trump's feet to the fire: Trumka says 36% of AFL-CIO voters went for Trump — 3 points more than Mitt Romney. One of Trumka's top priorities will be to directly communicate with members to make sure Trump can't count on over-performing with union voters in the next election if his actions don't deserve it.
Pushing for radical rethink on collective bargaining: Trumka wants to reform the law so that every worker has the right to collectively bargain with one or more coworkers, regardless of whether a union has been recognized.
Go deeper