Big in Business: Elon Musk, Trump whisperer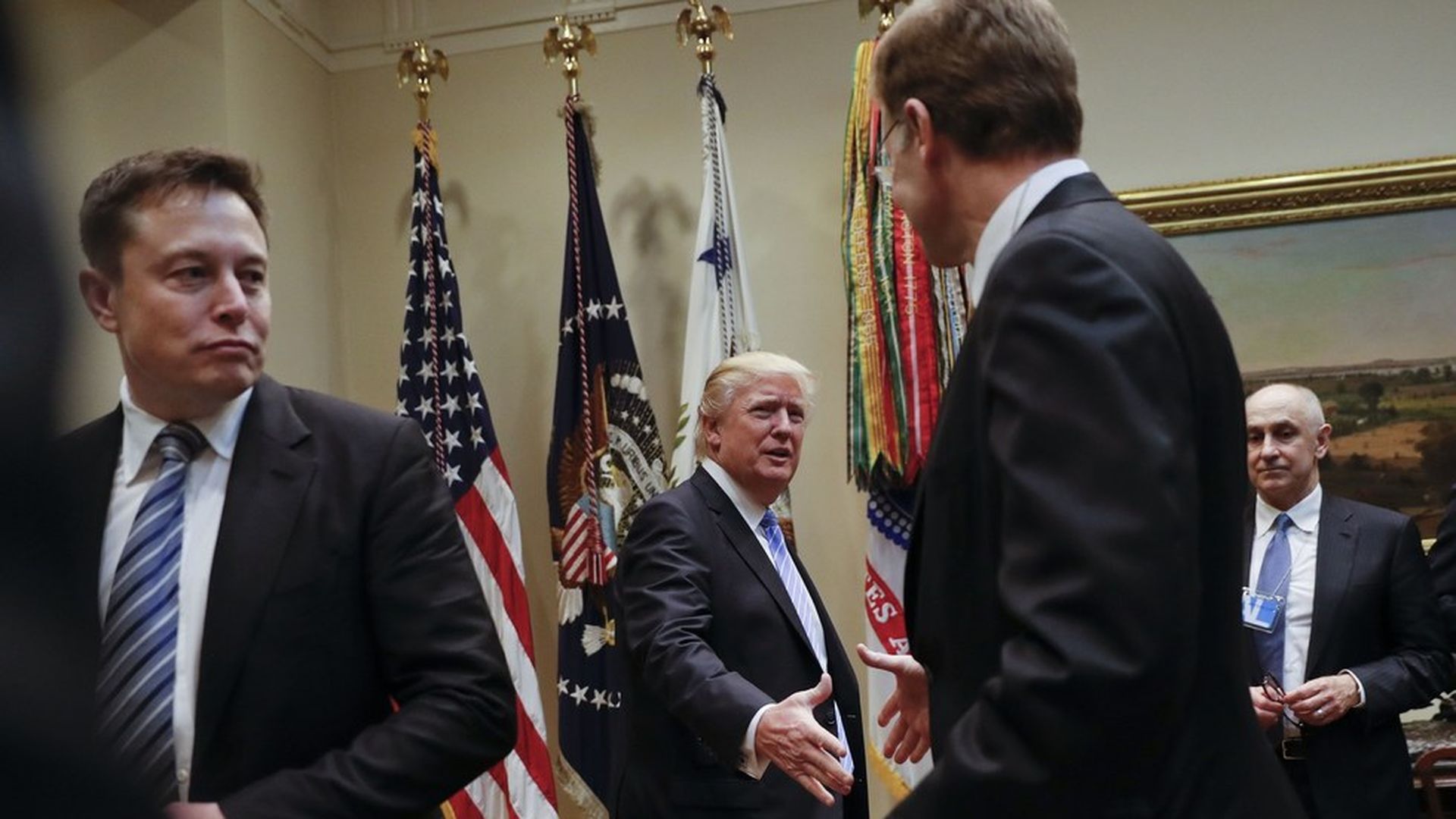 Bloomberg suggests that a prime driver of Tesla stock's 40% rise since December 1st is the election of Donald Trump. That's because Tesla is the "poster child" for forward-thinking domestic manufacturing. Whether that's enough to get Trump on board with the clean energy policies that Tesla needs to thrive is another story.
New home sales hit a post-recession high: There were more new homes sales in 2016 than in any year since 2007. The recovery of the homebuilding industry has been circuitous, but the trend of an ever healthier residential-construction sector is unmistakable.
Union membership at an all-time low: The Labor Department says that the rate of union membership hit another all-time low, down to 10.7% in 2016 from 11.1% in 2015. In November, Republicans captured the highest share of union households since the 1980s, though there's no indication that the GOP will offer any policy that will help stem the decline of organized labor.
All talk on currency manipulation: Donald Trump promised to label China a currency manipulator on day one of his administration, but the president has steered clear of the issue since inauguration. That's fine with Bhanu Baweja of UBS, who told The Street that the move would be unjustified given China has long since reversed its cheap-renminbi policy, and that it would further destabilize the Chinese economy .
What we're watching: Advance estimates of fourth-quarter GDP will be released Friday morning and economists expect that growth will be dragged down by a higher trade deficit. Whether this is a bad thing is up for debate—exports grew, just not as fast as imports.
Go deeper