Between the lines on Tillerson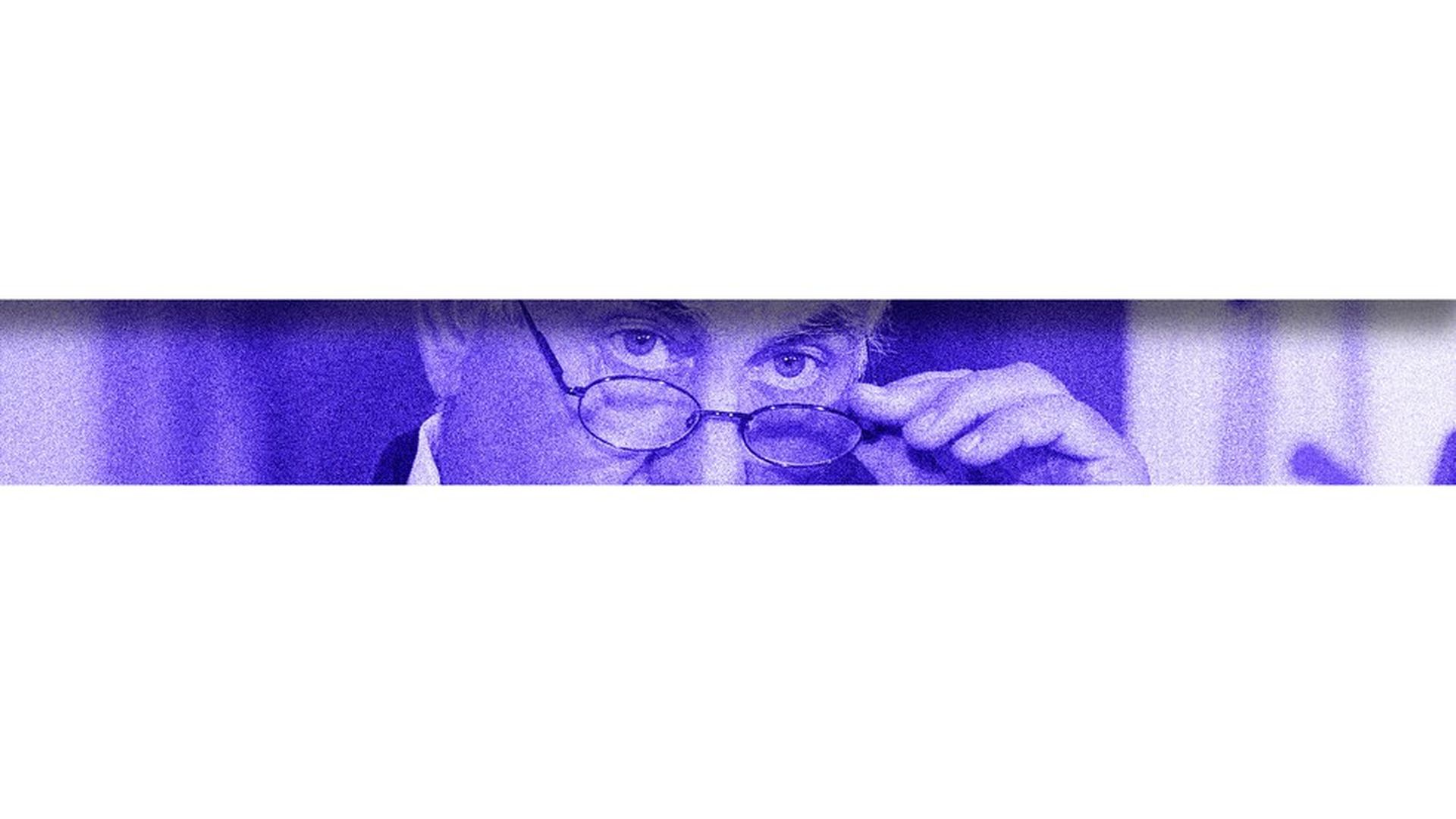 After NBC News reported that Secretary of State Rex Tillerson had to be talked out of resigning and had called President Trump a "moron," the administration pushback has been superficially unified: Trump, Tillerson, and Vice President Mike Pence all described the story as false. White House press secretary Sarah Huckabee Sanders followed up by telling reporters that Tillerson still enjoyed the confidence of the president.
The intrigue: In fact, there's plenty to see beneath the surface, and even the official denials of the NBC story reveal the deep ruptures between the secretary of state and the administration he serves. I'm not hearing any signals that Tillerson's on his way out — but that may be largely because this administration doesn't need any more turnover right now.
Tillerson-Trump relationship: In a press conference this morning, Tillerson said Pence had never had to persuade him to remain as secretary of state because he'd never considered resigning from the post. Tillerson, however, declined an opportunity to deny the report that he called the president a "moron."
Tillerson-Haley relationship: Tillerson praised Nikki Haley in his press conference this morning, but sources with direct knowledge tell me his relationship with UN ambassador is poisonous. We saw that in open display, today, with an extraordinary quote in the NBC story from Tillerson's spokesman, RC Hammond: NBC reported: "Hammond said he knew of only one time when the two men discussed topics other than policy: A meeting where Pence asked Tillerson if he thought Nikki Haley, the U.S. ambassador to the United Nations, was helpful to the administration, or if he was worried about the role she was playing."Hammond — like Tillerson's chief of staff, Margaret Peterlin — has accumulated abundant enemies inside both the State Department and the White House, and his quote about Haley infuriated senior administration officials. By late morning, Hammond had tweeted out a correction that doubled as an apology: "Regarding the NBC News report: I spoke out of line about conversations I wasn't privy to. I should've given more complete info or none at all regarding the positive role Amb. Haley plays in the Admin."Pence's deputy chief of staff, Jarrod Agen, put out his own statement: "Any assertion that the Vice President questioned Ambassador Nikki Haley's value to the Trump Administration is also categorically false. The Vice President has known Ambassador Nikki Haley for many years and holds her in the highest personal and professional regard. The Vice President appreciates her strong contribution and service to the administration at the United Nations."
What's next: While there's plenty of speculation that Tillerson will resign or be fired by Trump, I've heard nothing from any senior officials to corroborate those rumors. A senior administration official who is close to Trump said this about Tillerson this morning: "I think his saving grace may be that Mattis and Kelly have his back and there's not a great desire for further shuffling in the cabinet at this time."
But the senior official added: "Not denying he called the President of the United States a moron ends any chance of him being a credible representative of the administration around the world."
Update: State Department spokeswoman Heather Nauert said during Wednesday's press briefing that, despite Tillerson's non-denial about the "moron" remark, he did not say it. "The secretary does not use that kind of language... about the President of the United States. The secretary does not use that kind of language about anyone," she said.
Flashback: Read Axios' story from a few weeks ago about how, in just nine months, the secretary of state has managed to alienate nearly every constituency that matters.
Go deeper