Behind the Republican leaks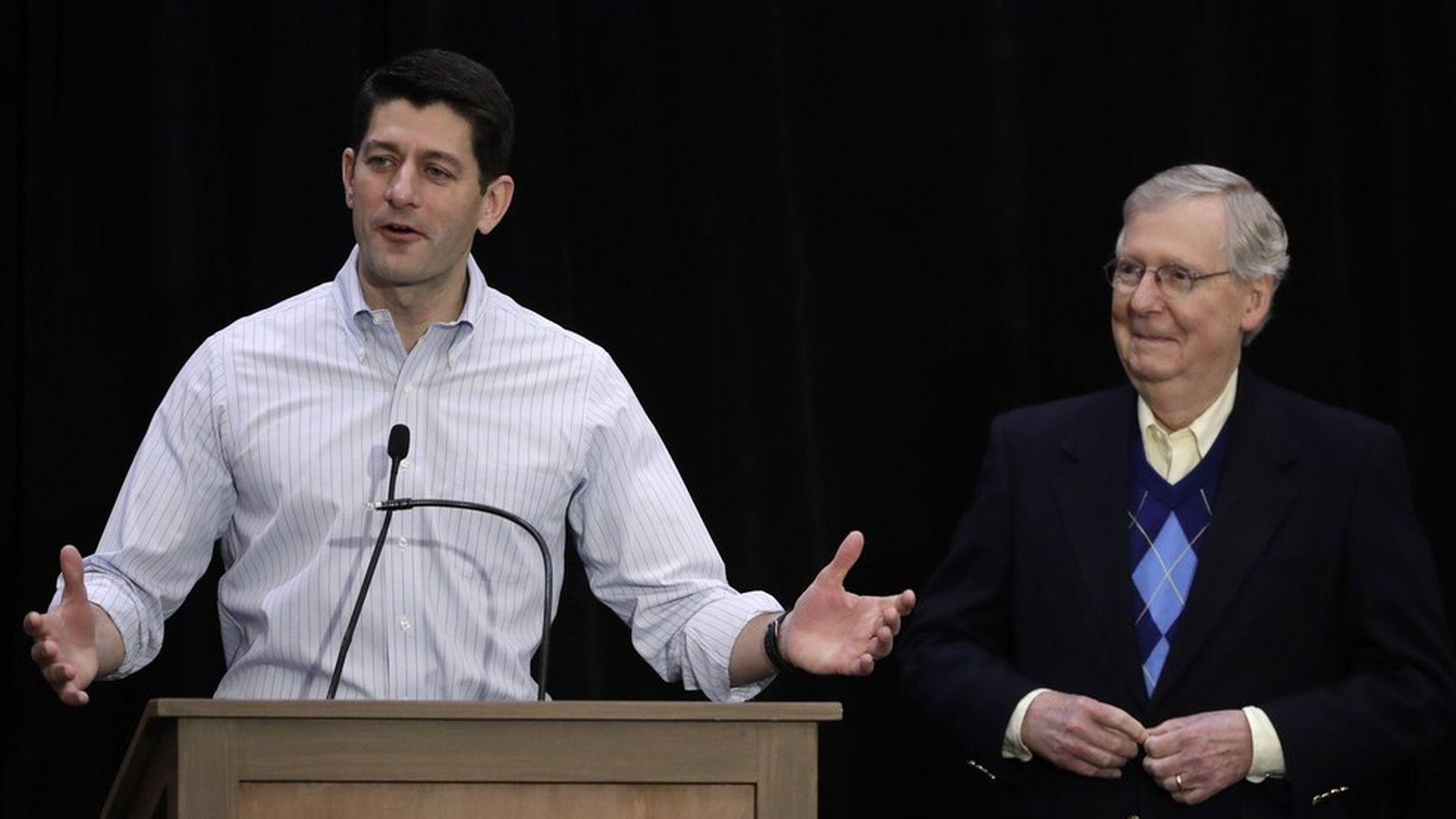 The person who leaked audio of Republicans meeting in Philadelphia snuck in by claiming to be the spouse of an elected official. She was at the retreat for 11 hours before escorted out by Capitol Police. The Congressional Institute, which hosts the event, is trying to figure out who she is.
Here's the e-mail the institute president, Mark Strand, sent to members on the breach:
----------
Dear Member of Congress:
As you are aware, digital recordings from the national security, health care, and Vice President Pence meetings were anonymously leaked to several media outlets, including The Washington Post. We believe these recordings were audio only, rather than video. The Congressional Institute is continuing to investigate this breach in order to fully understand how it happened and to ensure it does not happen again.
While a number of unanswered questions remain, here is what we currently know:
An unauthorized person infiltrated the congressional retreat on Thursday, between the hours of 7:30 am and 6:30 pm
She misrepresented herself on multiple occasions to retreat organizers as the spouse of an elected official;
She was able to gain access using counterfeit credentials;
She entered the event through the same security checkpoints as every other attendee (i.e. magnetometers, police checkpoints, etc.);
She was escorted from the event at about 6:30 pm. We are working closely with Capitol Police to ascertain the identity of the woman in question.
As we learn new information we will share it with you. In the meantime, we have already initiated efforts to develop new security protocols in order to better protect the internal-nature of these meetings moving forward.We are honored to host the annual retreat each year and apologize for this situation. Please do not hesitate to directly contact me if you have additional questions or need information. Mark Strand
----------
Why this matters: Skulduggery aside, one thing that has plagued House Republicans is leaks from conference meetings and other supposedly confidential events. It's a long-running problem and breaks down trust and open conversation. Members will be much less likely to say anything in meetings if they think it will be leaked or maybe even recorded. That's makes it very difficult to get anything constructive done.
Update: Statement from House Republican Conference Chair Cathy McMorris Rodgers: "Leaks from internal member discussions are unacceptable. I'm pleased to learn the Congressional Institute, who organizes the annual retreat, will work closely with the Capitol Police and Sergeant at Arms to get to the bottom of this serious breach, as these conversations are intended to allow members to candidly discuss how to address the issues facing the American people."
Go deeper