Behind the fall of Quixey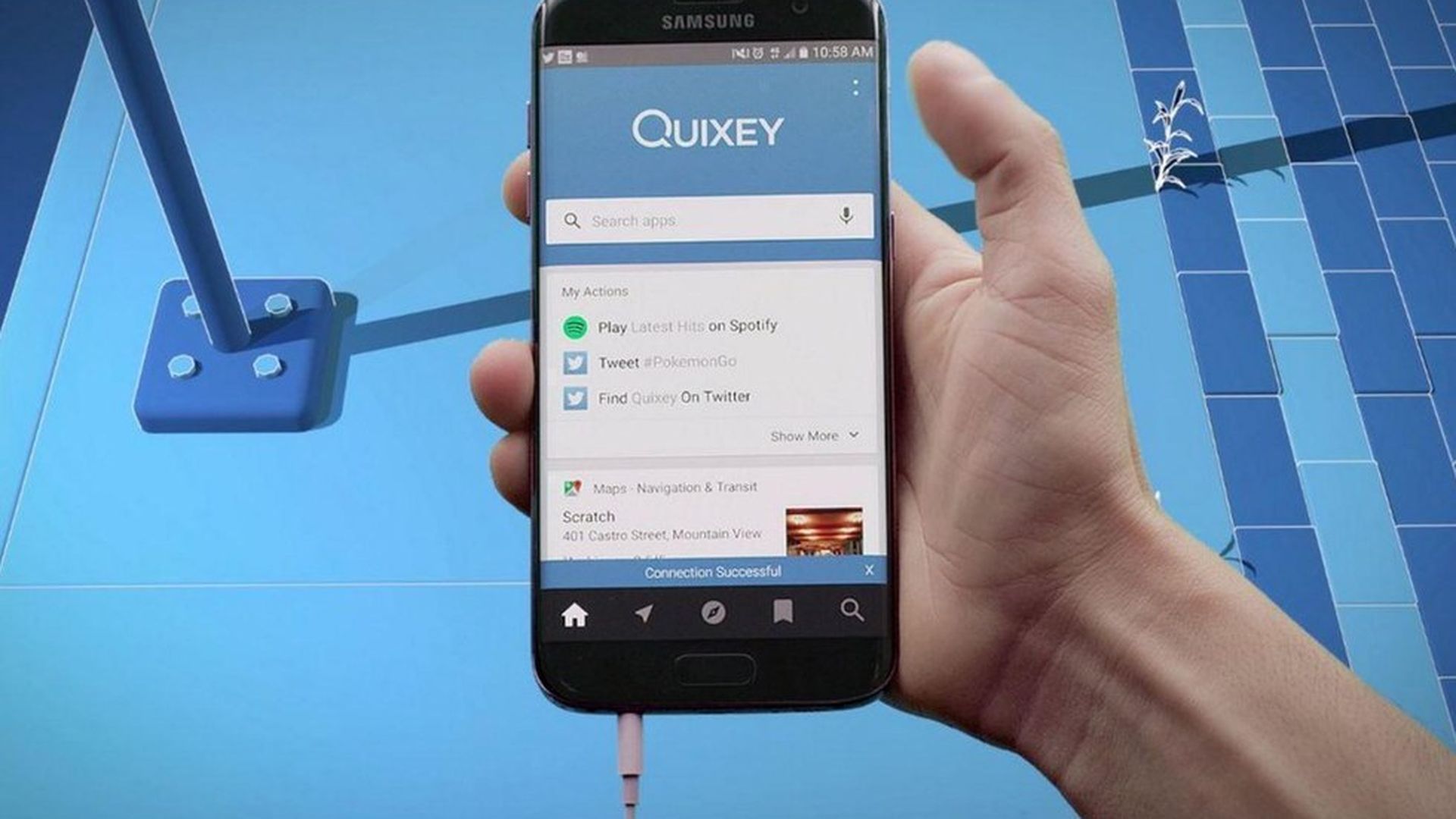 Earlier this month came reports that mobile search startup Quixey was in the process of shutting down, after blowing through over $130 million in VC funding from investors like Alibaba and Eric Schmidt's Innovation Endeavors. What wasn't reported, however, was the key role that Alibaba played in the Silicon Valley-based company's ultimate demise. For those unfamiliar with Quixey, it was focused on the deep linking of apps, an effort to make it as easy to link within apps as it is today among different Web sites.
Neither the Quixey nor its backers are publicly discussing what went wrong, but Axios has put together a timeline after speaking with multiple sources:
October 2013: Quixey raises $50 million in Series C funding at around a $130 million pre-money valuation, led by Alibaba. Existing investors like Atlantic Bridge Capital and U.S. Venture Partners also participated. Several months later, Quixey signed a separate $100 million commercial contract with Alibaba (which could have grown larger depending on implementation with Alibaba partners).
September 2014: Alibaba goes public, in the largest tech IPO of all time. Changes to the corporate structure mean that Quixey is now working with different people (Alibaba's Joe Tsai, for example, is no longer directly involved), and quarterly road-maps are soon supplemented by weekly deliverables (sometimes sent directly to Quixey engineers from Alibaba engineers, as the latter company's various fiefdoms become more pronounced). Quixey finds the changes disruptive and doesn't believe Alibaba is holding up its end of the monetization bargain.
March 2015: Quixey raises $60 million in Series C-1 funding at a reported pre-money valuation of $540 million. Alibaba again is the lead investor, bringing its total investment in the company to around $80 million. Other new shareholders include Goldman Sachs and SoftBank.
April 2016: Quixey founder Tomer Kagen is replaced as CEO by serial chief executive Mark Lazar (LoopNet, etc), but remains on the board of directors. It appears that Quixey's displeasure with Alibaba is now mutual, particularly as the burn rate continues to soar and the tech is behind schedule.
Summer 2016: Quixey believes it is owed around $37 million from Alibaba on the commercial contract. Alibaba, on the other hand, doesn't believe terms of the agreement have been met.
The two sides reach a private settlement whereby Alibaba pays Quixey $10 million in cash and agrees to provide a $30 million secured loan (the latter of which gets reported, but without specific mention of Alibaba). The loan terms include 18-month repayment, a 2.2x liquidation preference and effectively gives Alibaba veto power over future equity investments into Quixey. Alibaba also switched up its board representative, replacing chief strategy officer Zeng Ming with a U.S.-based investment officer named Peter Stern.
November 2016: Mark Lazar is fired as Quixey CEO, and replaced by John Foster (ex-CEO of Zed USA). The company also begins fundraising again.
February 2017: Insiders, led by Atlantic Bridge Capital, agree to effectively recap the company with around $10 million of new equity. It's not enough to repay the Alibaba loan (due in November), but Quixey hopes it will provide enough runway to secure a big new customer contract (it was in early talks with Lenovo) or a new outside investor. Internal belief is that the much-delayed tech is finally ready for prime-time.
Negotiations on the new round had begun several months earlier but, in the end, Alibaba refuses to allow the new investment. Soon after, layoffs are announced and Quixey hires an outside firm to help find a buyer for Quixey's IP.
March 2017: In a statement, Alibaba says: "Unfortunately, the development of the company did not meet expectations and the board made a decision to end the business." It declined to elaborate further, and no other company investors nor employees would go on the record.
Takeaways:
Debt can be a very dangerous game for VC-backed startups, as we discussed last week with Modcloth. Just because the check clears like equity doesn't mean the cash is equal, and taking a large amount of secured debt can make it prohibitively difficult to solicit a new outside equity investor.
Commercial partnerships with strategic investors may feel like aligned interests, but they just aren't if one company is worth $265 billion and the startup is still seeking unicorn status. This goes double if there are inherent cultural differences, such as with a seat-of-your-pants Silicon Valley company and a much more disciplined Chinese conglomerate where deadlines are sacrosanct.
Go deeper