Behind the credit risks of climate change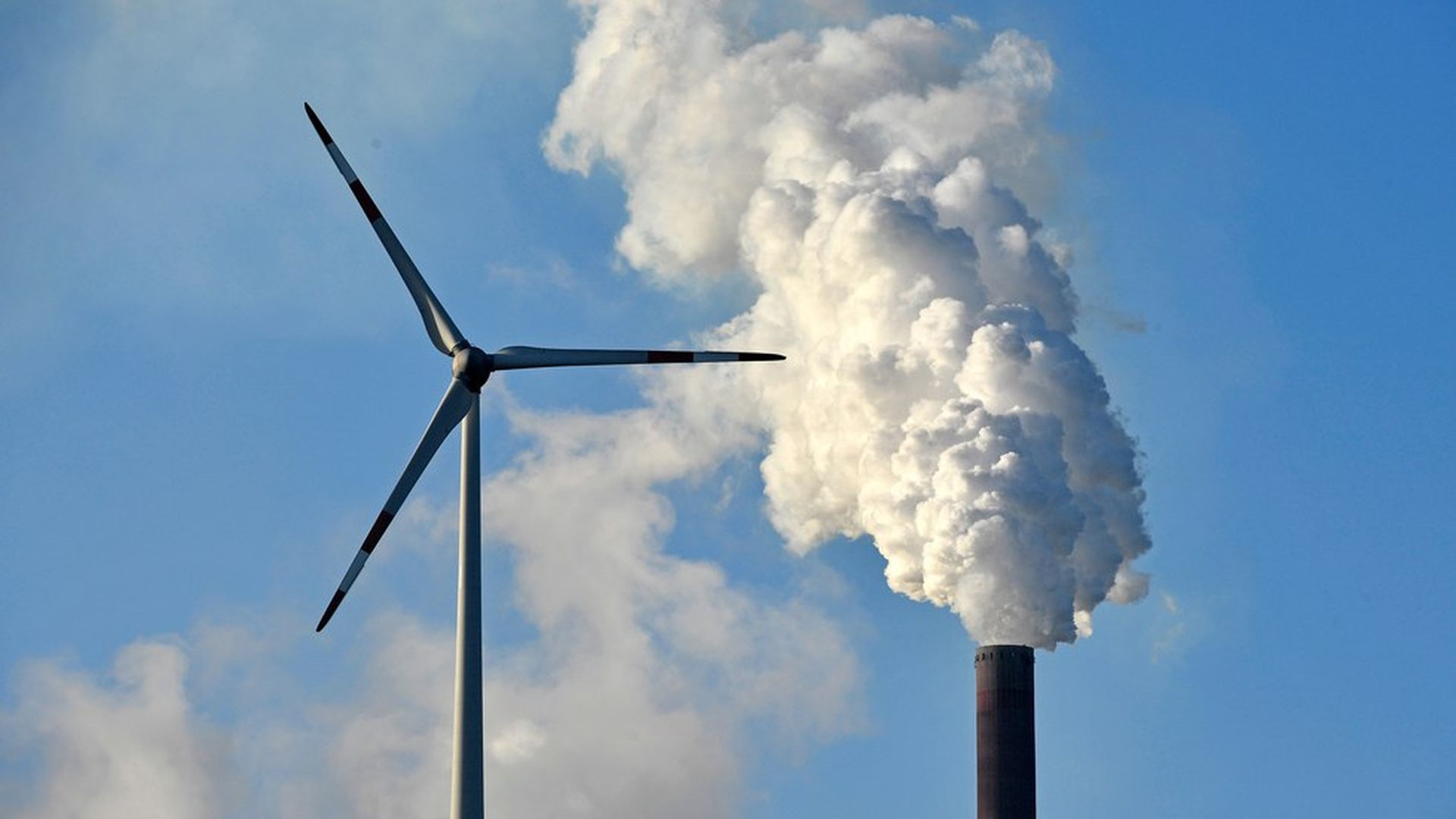 A report by Moody's Investors Service, out today, looks in-depth at how the ratings agency assesses climate change risks — such as extreme heat, rising sea levels, extreme weather events, "nuisance" flooding and more — for state and municipal governments that are becoming more severe over time.
Why it matters: The report — which explores both underlying trends and climate "shocks" from extreme events — offers a window into how specialists view the long-term fiscal risks from climate change.
How it matters: The report catalogs different effects, such as how climate "shocks" can weaken a region's economic output and the valuation of its tax base. Also, emergency response costs can challenge a local government's fiscal flexibility. Another example: Local governments may face increased debt burdens to finance the repair and replacement of infrastructure.
Key quote: "This will be a growing negative credit factor for issuers without sufficient adaptation and mitigation strategies," they note in a summary.
Bottom line: "The interplay between an issuer's exposure to climate shocks and its resilience to this vulnerability is an increasingly important part of our credit analysis, and one that will take on even greater significance as climate change continues," the report states.
"We are always seeking to be as transparent as we possibly can with respect to how we go about reaching our ratings conclusions," Michael Wertz, a senior analyst with Moody's, tells Axios.
In their words:
"Long-term climate changes, including rising global temperatures and sea levels, are forecast to drive increased extreme weather patterns and other vulnerabilities like flooding that might put negative credit pressure on US issuers. Extreme weather patterns exacerbated by changing climate trends include higher rates of coastal storm damage and more frequent and severe droughts, wildfires and heat waves."
"In addition to loss of life and threats to public health and safety, these events present a multitude of challenges in the form of compromised crop yields, economic disruption, damage to physical infrastructure, increased energy demand, recovery and restoration costs, and the cost of adaptive strategies for prevention or impact mitigation."
Go deeper