Behind the anti-Mueller hits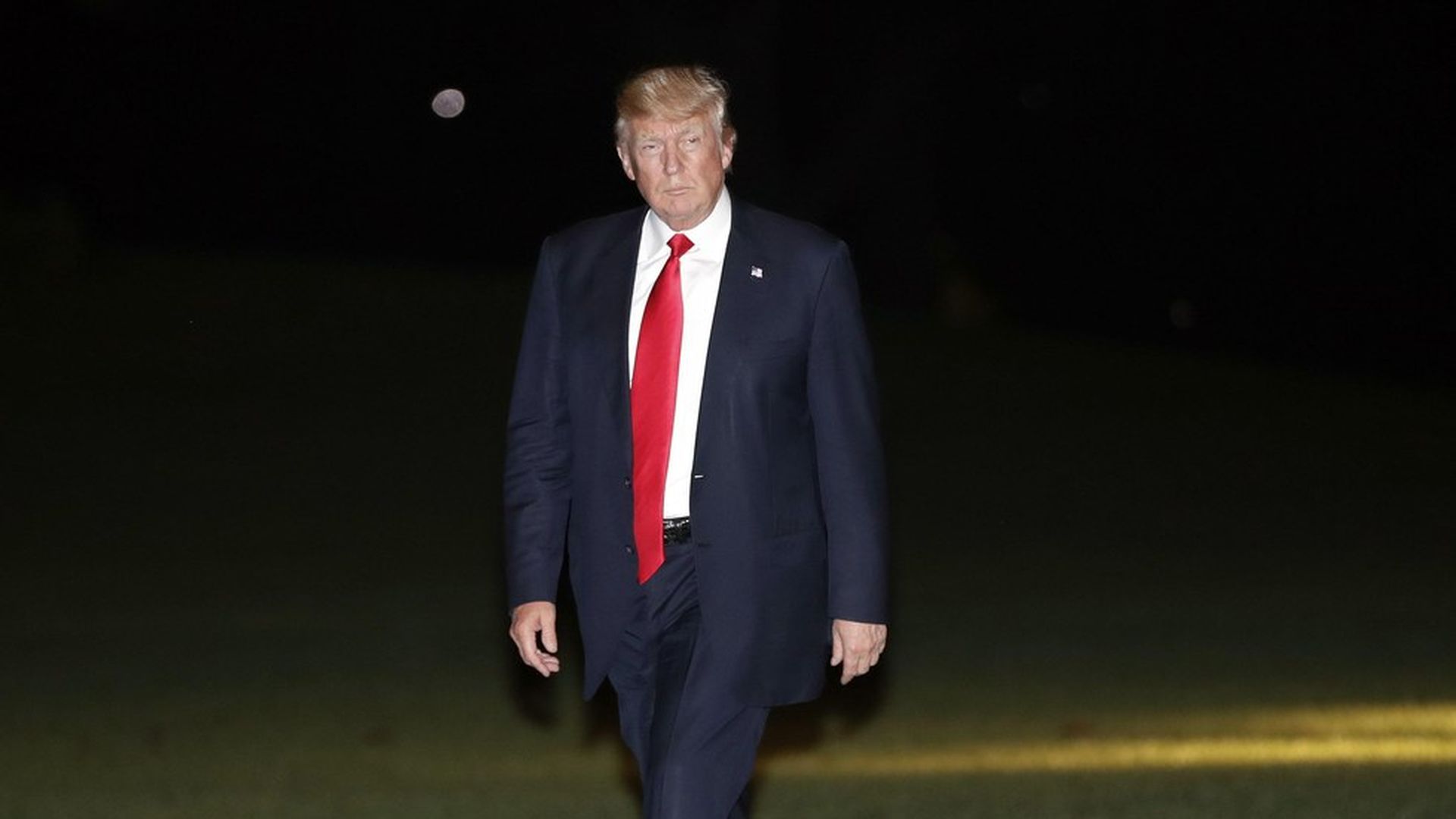 Nobody in the White House will say who exactly President Trump was referring to when he complained this morning on Twitter about a "WITCH HUNT" led by "very bad and conflicted people." Trump's close allies outside the administration, however, believe they know exactly who these people are. Trump's allies are taking cues from the President that they should place the Special Counsel Bob Mueller and his investigative team at the top of their enemies list.
Background to these hits: about 10 days ago I got a call from a close Trump ally outside of the White House. He told me I ought to look into the backgrounds of some of the people working on Mueller's team investigating Russian interference in the election and potential contacts with the Trump campaign. The source told me these people were Democrats with malicious intent, who in some cases had donated to Hillary Clinton. I began hearing this more and more from sources close to the White House, though never from anyone inside. (The folks inside want to talk about anything but Russia, even privately.)
In recent days, Trump allies began whacking Mueller and his team:
Trump confidant Sean Hannity said on his show Wednesday night that Deputy Attorney General Rod Rosenstein and Special Counsel Mueller must resign immediately.
Trump ally Newt Gingrich, who first praised Mueller's "impeccable" honesty and integrity, has done a stunning about-face in recent days. He tweeted on Thursday morning that Mueller is "now clearly the tip of the deep state spear aimed at destroying or at a minimum undermining and crippling the Trump presidency."
Kellyanne Conway tweeted on Tuesday: "FEC report: Mueller's team includes big Democrat donors. Some maxed out, none wanted Trump to be POTUS."
Conway linked to this CNN story, which reports that three members of Mueller's legal team "have given political donations almost exclusively to Democrats."
The RNC distributed talking points Wednesday night that sought to push back against the Washington Post's scoop that Mueller was investigating Trump for potential obstruction of justice.
A top RNC talking point: "This story is nothing more than an example of even more leaks coming out of the FBI and special counsel's office in an effort to undermine the President." Then, echoing comments made by the spokesman for Trump's attorney Marc Kasowitz, the RNC said: "these leaks are inexcusable, outrageous, and illegal."
Planning or fly-by-seat? I've made a ton of calls to figure out the extent to which the attacks on Mueller are part of a strategic plan, or whether what we're seeing is surrogates freelancing. I can't say for certain, but what I can confirm is that some prominent outside allies are not working off a plan here. They're simply taking cues from Trump and saying what they think he'd like to hear. I can confirm this because they've told me.
Go deeper