Battery startup raises $60m, partners with Daimler in EV push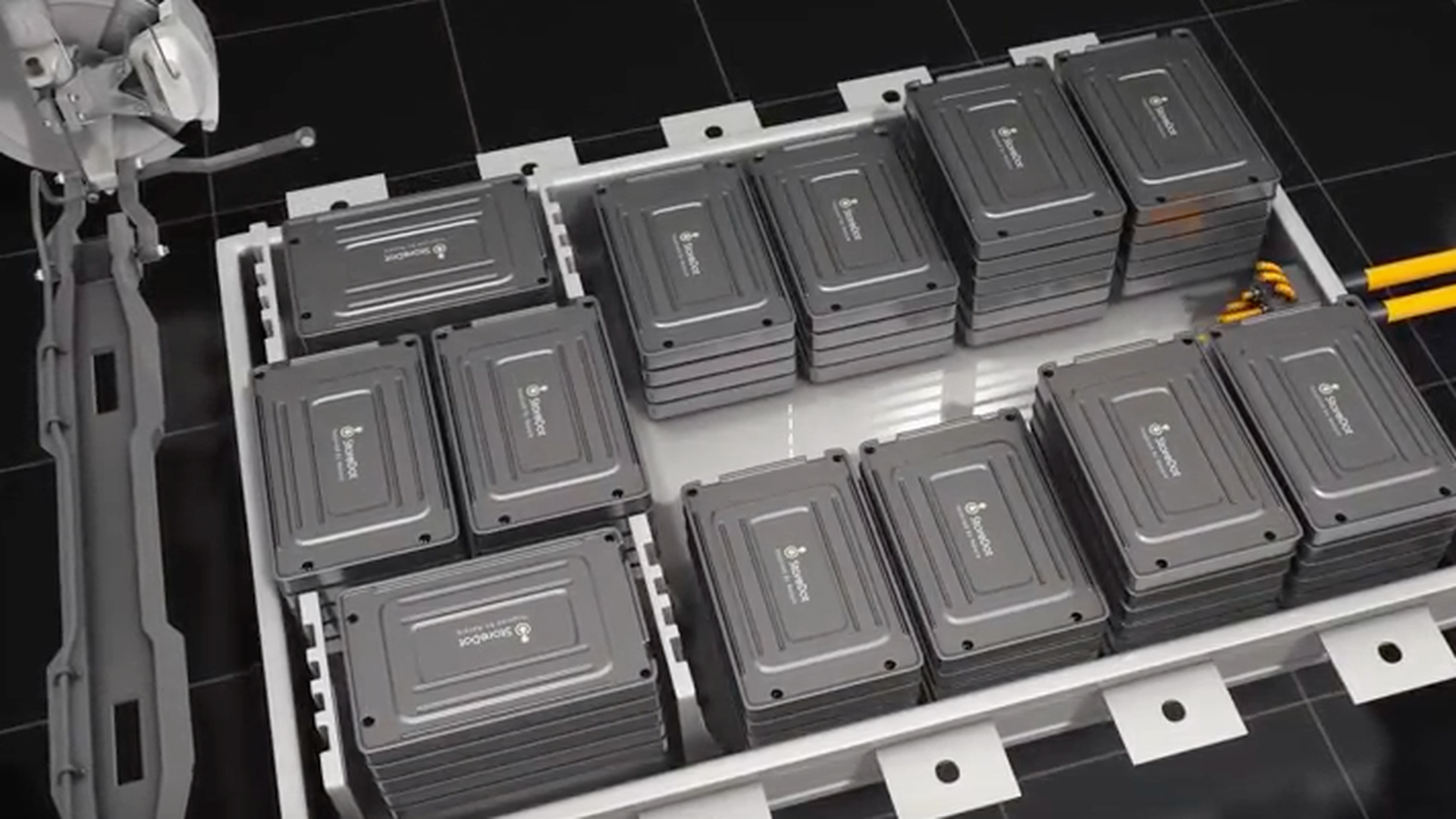 StoreDot Ltd., an Israeli battery startup seeking to commercialize technology that can charge electric vehicles in just minutes, announced Thursday that it has raised $60 million and launched a "strategic partnership" with major German automaker Daimler's truck division.
In addition to Daimler, other funders in StoreDot's third round of financing include financial institutions in Israel and China, as well as existing investors such as Samsung Ventures and billionaire Russian oligarch Roman Abramovich, the company said.
Why it matters: StoreDot's completion of a third funding round, not to mention the partnership with a deep-pocketed automaker, signals that StoreDot has convinced investors that it's on a strong path toward successfully commercializing its technology in the crowded EV battery space.
The company has developed technology designed to provide near-instant charging for mobile phones, but Thursday's announcement signals a deepening of its work in the EV space too.
One level deeper: StoreDot, which uses a nanotechnology-based system combined with organic compounds designed to charge radically faster than traditional lithium-ion batteries, is focusing its initial work with Daimler on the light-duty truck market, but eventually envisions tailoring it to other vehicle types, CEO and co-founder Doron Myersdorf tells Axios.
He said it will provide an economically attractive option for companies that own fleets of light-duty delivery trucks, for instance. "If these small trucks can be charged fast, you can dramatically reduce the size of your fleet," he said in an interview. The company also sees government vehicle fleets as a potential market.
What they're saying: Martin Daum, head of Daimler's global truck and bus unit, said in a statement that electrification of trucks is a "top priority" for the company. "Fast charging is an important topic especially for fleet owners of all Daimler Trucks brands," he said, noting Daimler will work with StoreDot on a "holistic approach" to fast charging.
More broadly Myersdorf, whose company envisions providing up to 300 miles worth of range on a charge carried out in just minutes, believes the prospect of very rapid charging is a tonic to concerns about vehicle range that are a barrier to EV market adoption.
The company is eyeing the launch of commercial production of EV battery systems in the second half of 2019, with the first vehicles on the road the next year, initially serving Daimler but eventually other automakers, he said.
Myersdorf tells Axios that China is a very promising market for its battery system, noting the government's efforts to boost deployment of electric vehicles, including its recent announcement of plans to eventually phase out sale of gasoline- and diesel-powered vehicles.
Go deeper