Bannon predicts Trump landslide in 2020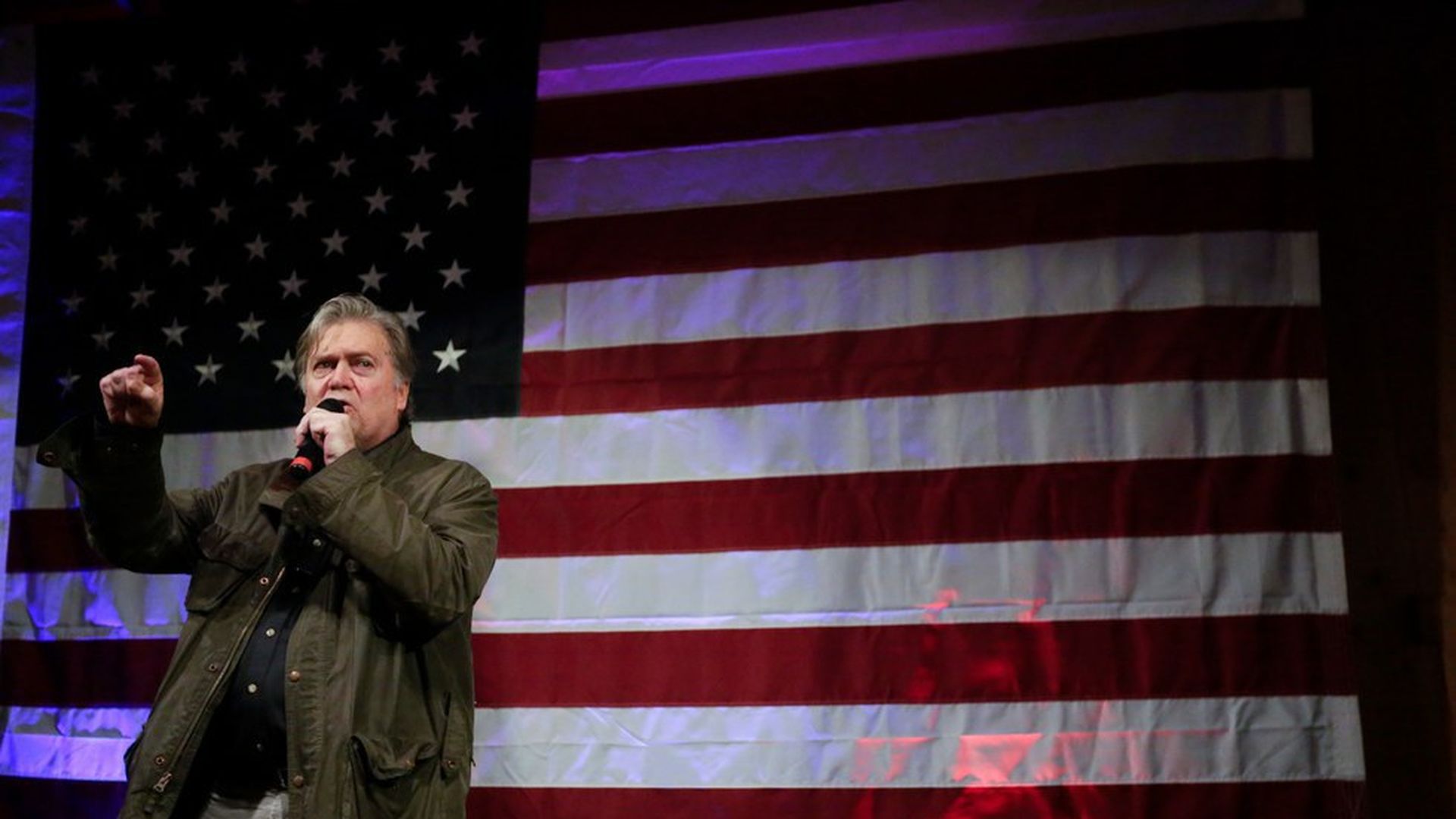 President Trump will win re-election "with 400 electoral votes" former White House strategist Steve Bannon said at the Values Voter Summit today, according to ABC. Former White House aide Sebastian Gorka said Trump would be followed by "eight years under President Pence."
Bannon encouraged the crowd to continue fighting the establishment, according to CNN: "It's not my war, this is our war and y'all didn't start it, the establishment started it."
Bannon said Moore's victory in Alabama presaged Trump's recent actions with the Iran deal and Obamacare, per ABC: "That is victory, begets victory. We owe that to Judge Moore ... Everyday is like Christmas Day, now,."
Go deeper