Bannon not backing down on Moore because he believes denials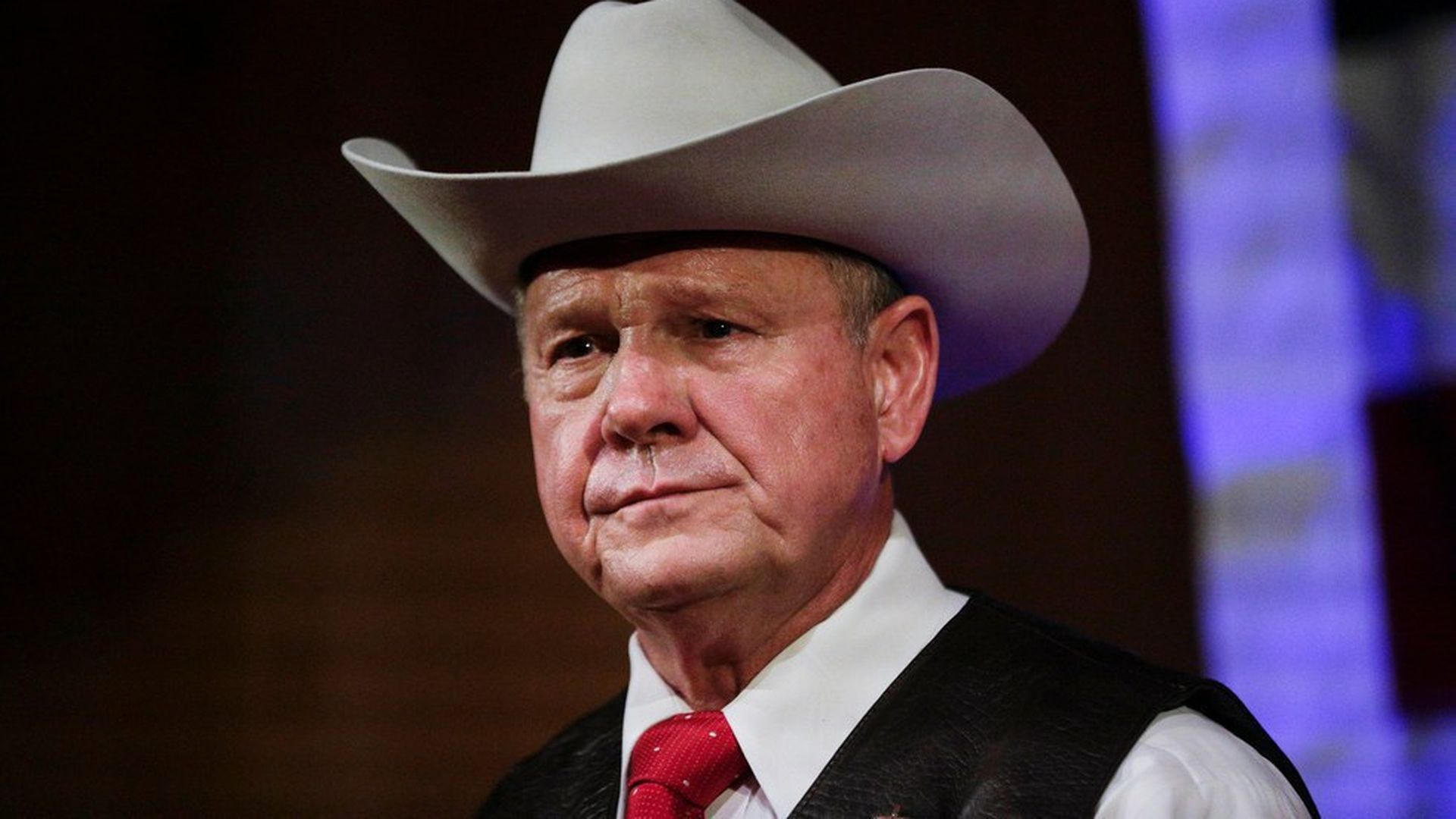 There is "zero chance" Steve Bannon will back down from his support of Roy Moore, according to one source close to Bannon. A second source says Bannon believes Moore's denials which is why he's sticking with him.
Why this matters: Bannon has been out of the country and silent on the Moore situation as it spun out of control and other Republicans called for him to drop out of the race. Bannon's response, to triple-down on his support, will intensify his war with Republicans. As the source close to Bannon put it, Mitch McConnell should quit the Senate before Moore.
It's clear Bannon has been uncomfortable with the Moore situation. I've asked him multiple times, via text message, whether he's going to drop Moore given the mounting sexual allegations and the less-than-convincing responses from Moore himself. Under normal circumstances Bannon would respond immediately, telling me I don't get it, calling me a "Morning Joe" swamp creature, a member of the fake news "opposition party" etc. But he hasn't been doing that. He's been changing the subject and totally silent about Moore.
Back in D.C., Bannon's allies are struggling through the storm. Some of his friends and close allies are deeply uncomfortable about being the last on the island with Moore. The yearbook signature rattled almost everyone. When Sean Hannity effectively ditched Moore last night by giving him 24 hours to prove the allegations wrong, that made some of Bannon's allies even more uneasy about his exposure.
One Bannon ally said that if Moore can no longer defend himself in a credible fashion against these charges "it makes it very tough for supporters to continue backing his campaign."
But Bannon still has Matt Boyle, who is pushing Breitbart to stick totally behind Moore. Breitbart's Washington Editor — who was one of two reporters Bannon sent to Alabama to discredit the female accusers' stories — has told associates he's all in for Moore until Election Day. Bannon's nemesis Matt Drudge taunted Bannon today with a headline suggesting he was retreating on Moore. If anything, that's only likely to make Bannon more likely to stick with Moore.
Breaking: New Moore accuser, the 6th, comes forward
Go deeper: How Republicans are trying to stop Roy Moore
Go deeper