Bain Capital leads charge in Surgery Partners deal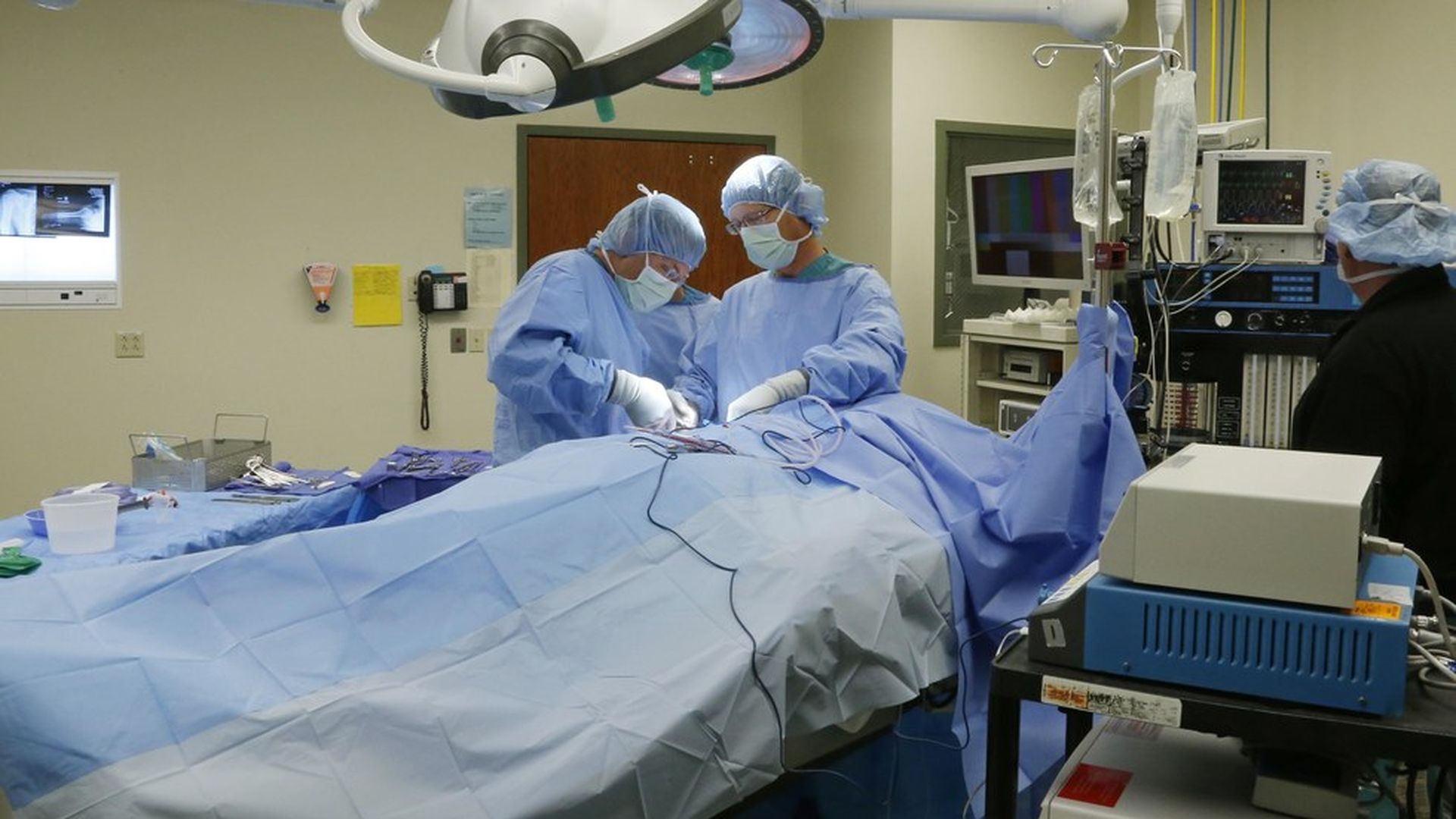 Surgery Partners, a publicly traded chain of outpatient surgery centers, is acquiring its smaller competitor National Surgical Healthcare for $760 million, the two companies said Wednesday. The private-equity arm of Bain Capital is giving Surgery Partners the money for the deal and in exchange will take a majority stake in the company currently held by private-equity firm H.I.G. Capital.
Why this matters: Surgery Partners will own 125 surgery centers and specialty hospitals across the country, and a handful of private-equity backers are getting rich off the deal. These facilities are attracting investors because there's a lot of money to be made in the surgery center business.
Go deeper