Australia's cautionary tale on LNG exports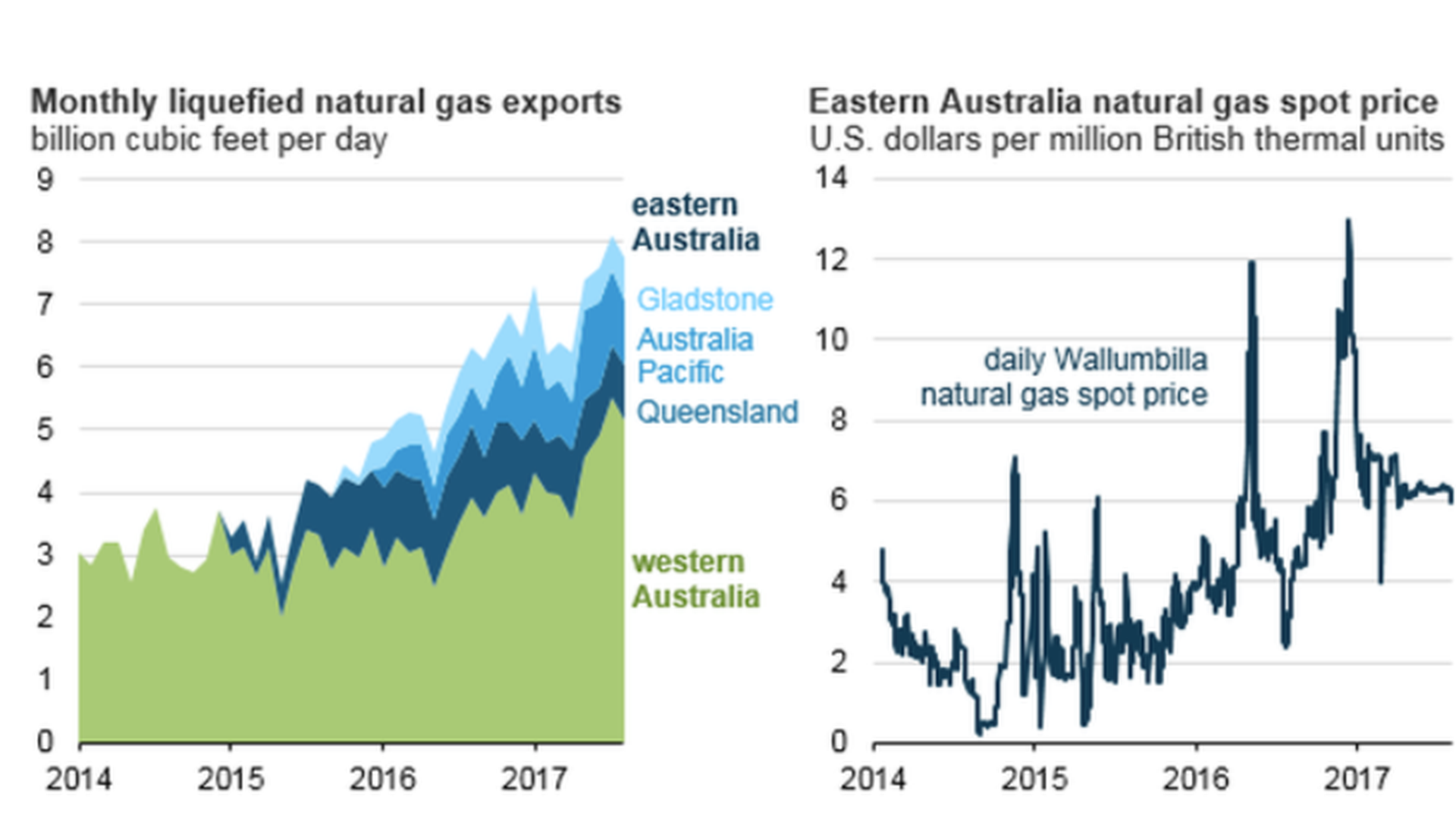 Australia's domestic natural-gas prices are rising as the country is on track to become the world's biggest exporter of liquefied natural-gas (LNG) by 2019, the Energy Information Administration said Friday.
Why it matters: Australia's experience building out its export capacity of LNG is often considered a cautionary tale for what could happen in the U.S., which is experiencing a similar LNG export boom, over the next several years.
Go deeper: Check out graphics and more numbers from the EIA's report today.
Go deeper