AT&T chief: DOJ's Time Warner suit pushes law past "breaking point"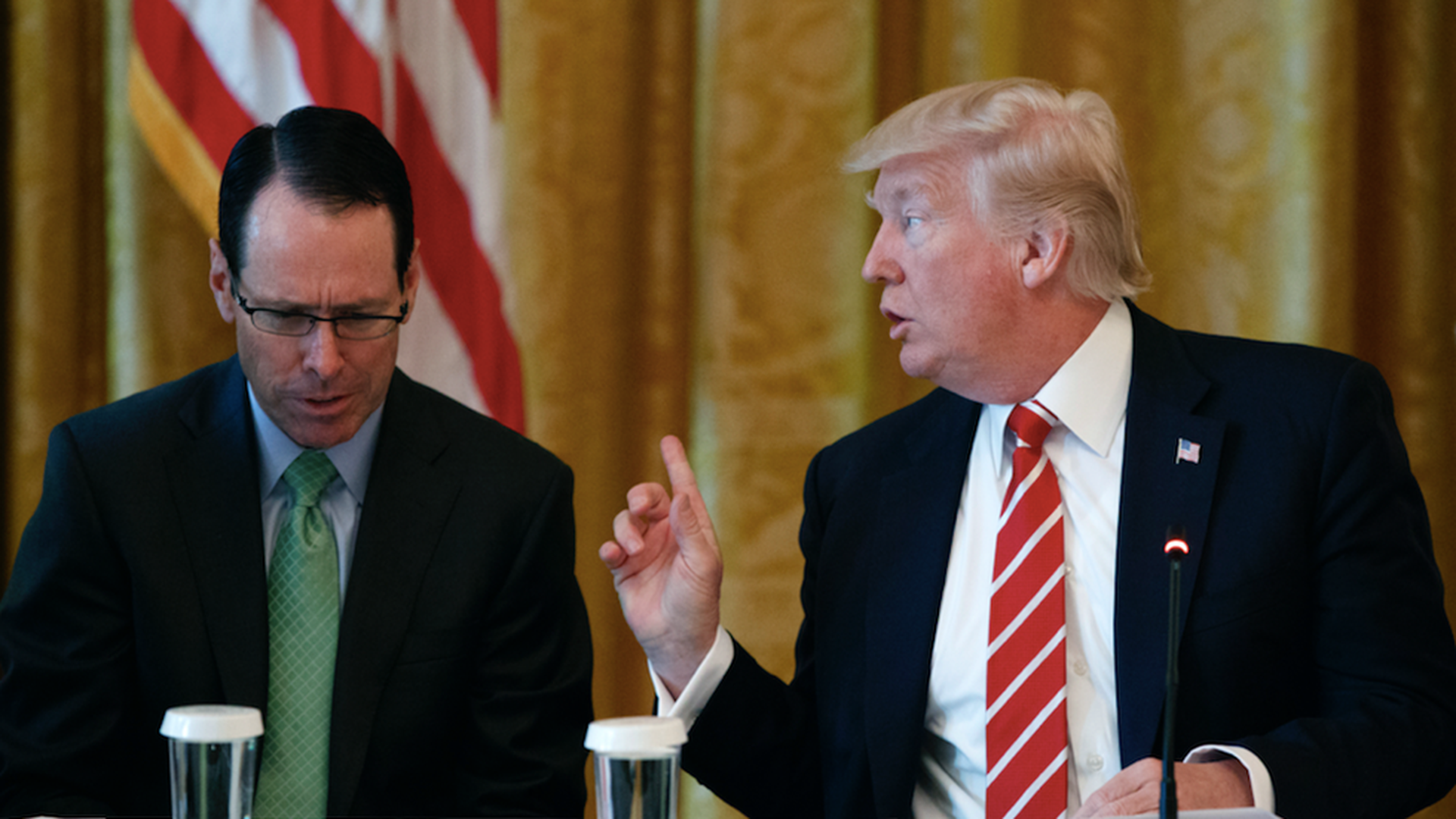 AT&T's CEO Randall Stephenson said Monday night that the telecom giant is ready for a war with the Department of Justice over the agency's lawsuit to block his $85 billion acquisition of Time Warner. "The government has filed a lawsuit and it stretches the very reach of antitrust law beyond the breaking point," he said.
The bigger picture: The legal battle is going to be closely watched for what it tells other companies and the public about the climate for big mergers.
The details:
Stephenson said he didn't know if the president's attitude toward CNN — owned by Time Warner — played into the decision to block the deal. "But nobody should be surprised that the question keeps coming up, because we witnessed such an abrupt change in the application of antitrust law here," he said. (A DOJ official said on Monday that there had not been communication with the White House about the investigation into the deal, to the official's knowledge.)
He said that the company wouldn't sell CNN to get the deal approved.
The executive also referenced the original content being created by Netflix, Amazon, Facebook and Google — asking, essentially, why the government was pursuing this deal while leaving those other companies untouched.
Go deeper: Our summary of DOJ's case
Go deeper