Apple's next move on green energy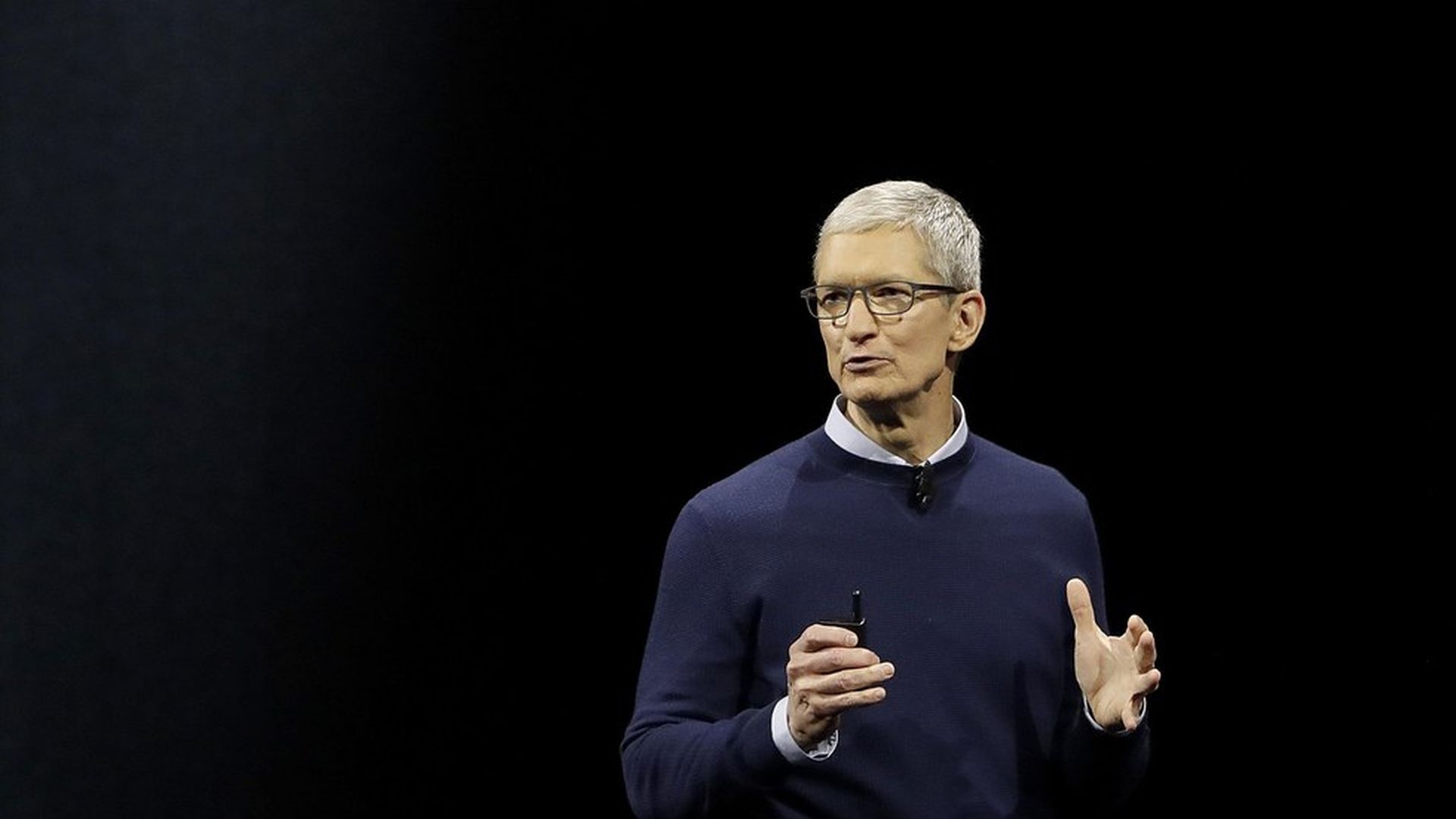 Apple announced Tuesday that a major component supplier, Jabil Circuit Inc., has committed to powering all of it's Apple-related operations with 100 percent renewable energy by the end of next year.
Jabil, which makes aluminum housing for the iPhone and other parts for Apple, is the tech giant's first U.S.-based supplier to make a 100 percent renewable pledge. And it's the largest such pledge of any Apple supplier in the ongoing initiative, totaling nearly one billion kilowatt hours hours per year, Apple said.
Why it matters: Corporate, state and city-level efforts around low-carbon energy are taking on increased importance as President Trump reverses the Obama administration's federal and international climate efforts.
What they're saying: Lisa Jackson, a top Apple official who was Obama's first EPA administrator, told Axios that the company's latest and biggest supplier agreement is another sign of momentum in the transition toward clean energy. "We are not asking folks to do things at a loss. These are competitive deals," she said.
"It happens to be another example that this parade is moving and businesses are continuing to be at the front of it, and this a transition that makes sense even in manufacturing, which can be one of the most energy intensive sectors of the economy," said Jackson, who is Apple's VP of environment, policy and social initiatives.
One level deeper: Seven other foreign-based suppliers have committed to getting all their power for Apple-related operations from renewable energy. Suppliers are important because Apple's supply chain represents around three-quarters of its carbon footprint. Apple currently gets roughly 96 percent of energy for its directly owned facilities worldwide from renewables.
Go deeper